Six lessons the class of 2019 taught us on social media
Last weekend, when the nearly 1,500 University of Missouri–St. Louis students moved their tassels from the right side of their caps to the left, we at UMSL Daily knew that it was time for the teachers to become the students. We started combing through our new alumni's social media accounts in search of inspiration and found it in droves. We simply couldn't keep these treasures to ourselves. In that spirit, here are six things that we learned from following the hard-working, inquisitive, vivacious and ambitious class of 2019:
1. Graduation is a celebration! You've been striving and working hard for this moment so enjoy it! Inspired by Montolliea Brock, who graduated with her MA in education from the College of Education on Sunday.
(Video courtesy of Montolliea Brock)
2. You can graduate debt free. If you want to get an education, someone at UMSL – through scholarships, financial aid or student social services – can help you make it work.  Inspired by Allison Dixon, who graduated with her BLS from the College of Arts and Sciences on Saturday.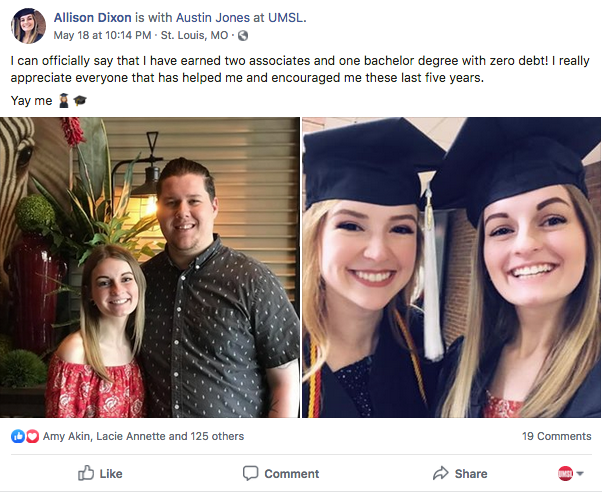 (Image courtesy of Allison Dixon)
3. You can achieve great things if you aim high. Dream big, and there will be advisors, tutors and friends to help you along the way. Inspired by Tyler Anthony Smith, who graduated summa cum laude with a BS in accounting from the College of Business Administration on Sunday.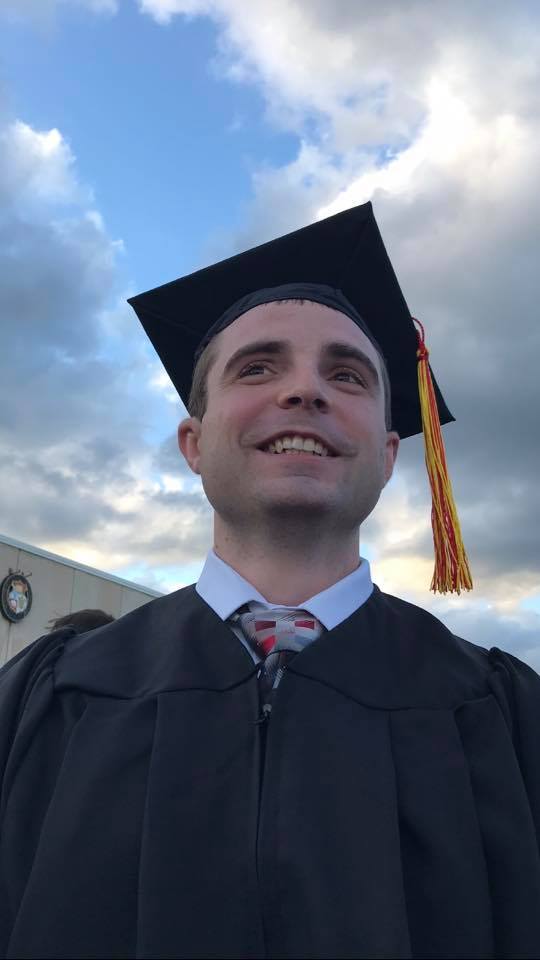 (Image courtesy of Joan Kinsella Smith)
4. You're an inspiration. Your friends and family are there to support you, but they're also looking on in awe as you tackle the challenges of school. Inspired by Navonna Smith, who graduated with a BSN from the College of Nursing on Saturday.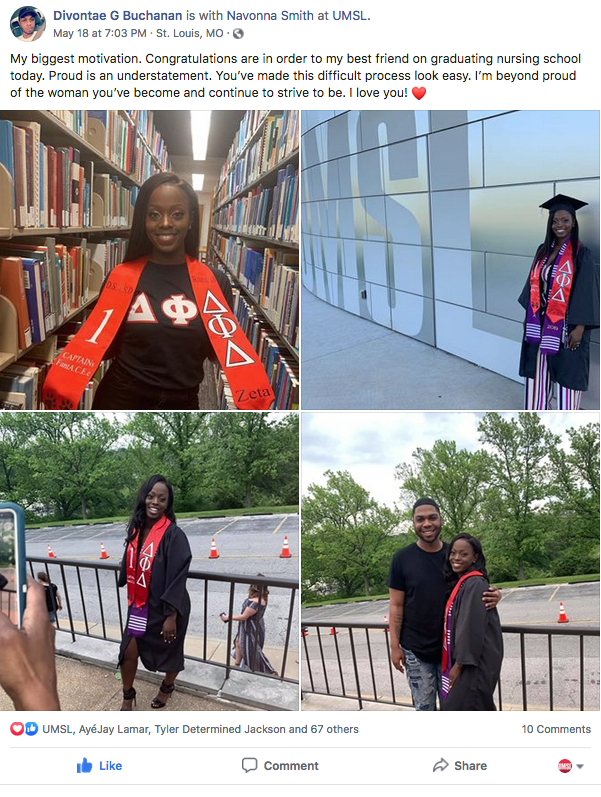 (Image courtesy of Divontae G Buchanan and Navonna Smith)
5. Your family is invaluable. Higher education has the power to elevate not only your life but also the lives of those most important to you. Inspired by Samantha Holland, who graduated with a BA in communication from the College of Arts and Sciences on Saturday.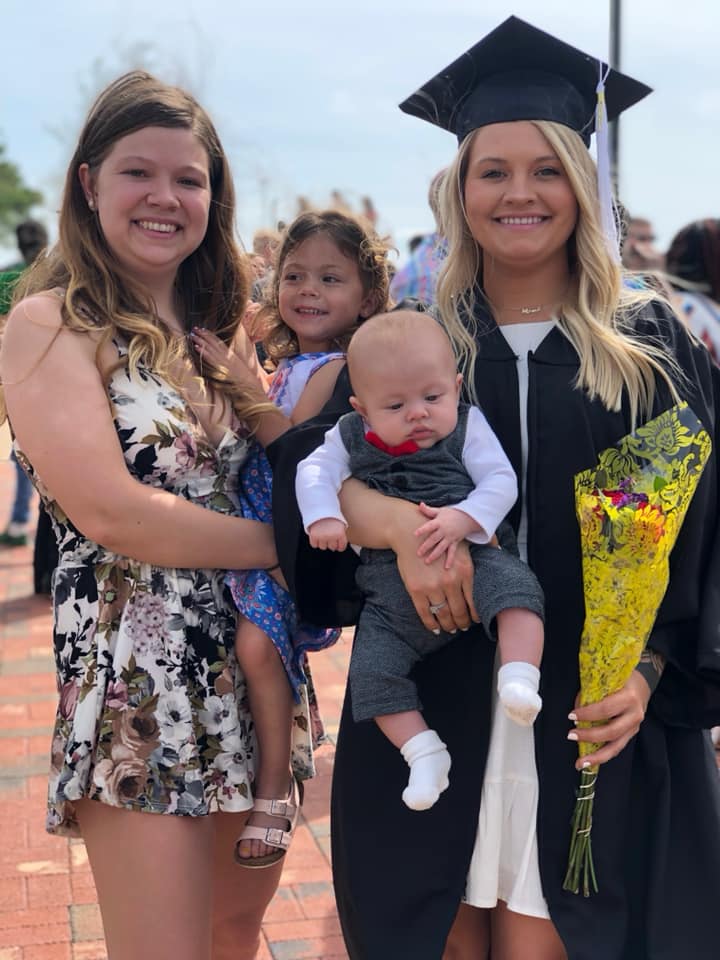 (Image courtesy of Carol Holland)
6. Your stories are powerful. Whether you were a first-generation student or the child of one, your actions cascade down to change the lives of all around you. Inspired by Khalia Margot Grant, an August graduate MA counseling candidate in the College of Education, who walked on Sunday.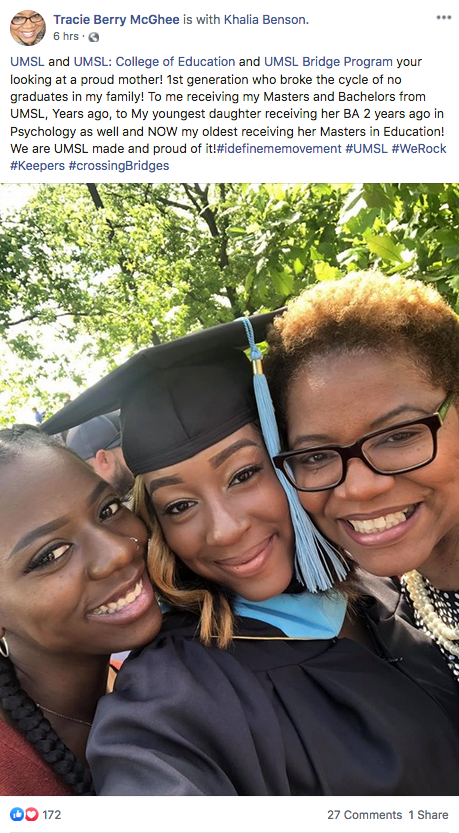 (Image courtesy of Tracie Berry McGhee)
Congratulations to the class of 2019! We know you'll take your UMSL education out into the world and do great things. We look forward to following your careers and your social media. Share your graduate stories in the next weeks with #UMSLgrad.

Short URL: https://blogs.umsl.edu/news/?p=80090