Eye on UMSL: 'Senior Express'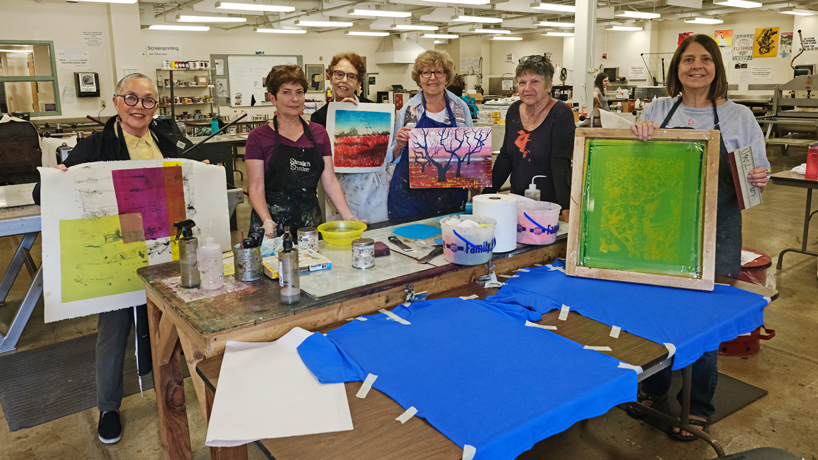 From left, Maria D'Agrosa, Amy Firestone Rosen, Mary Moblech, Joanne Stremsterfer, Judy Thompson and Barb Shaffer showed off work they did at the University of Missouri–St. Louis while auditing a twice-weekly printmaking course led by Professor Jeff Sippel and adjunct instructor Linda Bangert in the Department of Art and Design. The six women have been taking advantage of a program that allows Missouri residents age 65 and older to enroll in undergraduate credit courses on an audit, space-available basis. The senior artists work alongside degree-seeking students and have access to the same supplies and equipment. Some of their work, along with pieces by Sippel and Bangert, is on display through Friday in Gallery FAB at the Fine Arts Building as part of an exhibition titled "Senior Express." The title of the exhibition was taken from the name of the form the senior students filled out at the beginning of the semester.
This photograph was taken by UMSL photographer August Jennewein and is the latest to be featured in Eye on UMSL.

Short URL: https://blogs.umsl.edu/news/?p=82014