Plenty of cheer at UMSL Night at the Ballpark
Students, alumni, faculty and staff of the University of Missouri–St. Louis were treated to ideal weather conditions and plenty of runs Friday as the St. Louis Cardinals blasted the Milwaukee Brewers 10-0 Friday on the annual UMSL Night at the Ballpark at Busch Stadium in downtown St. Louis.
Campus photographer August Jennewein was on hand to capture the fun before the game through the last Cardinals run.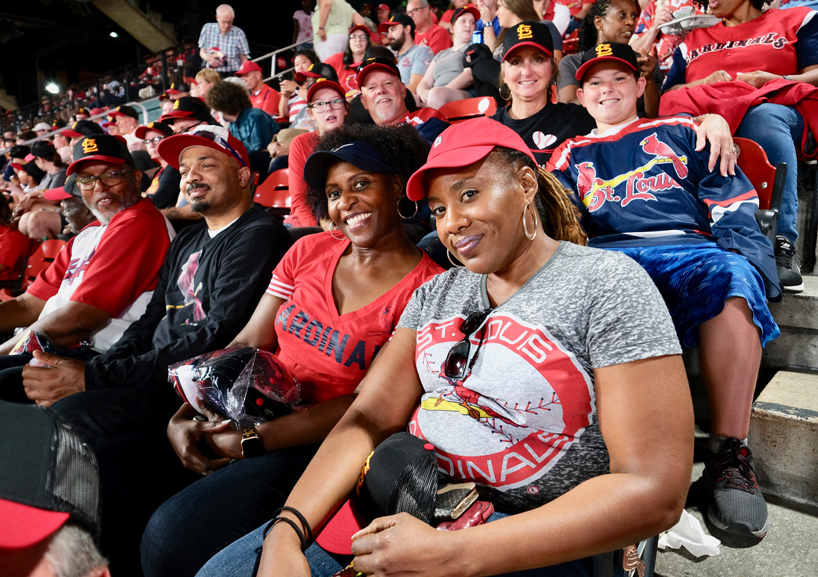 About 800 people made up the UMSL contingent of fans, packed into the reserved sections in left field.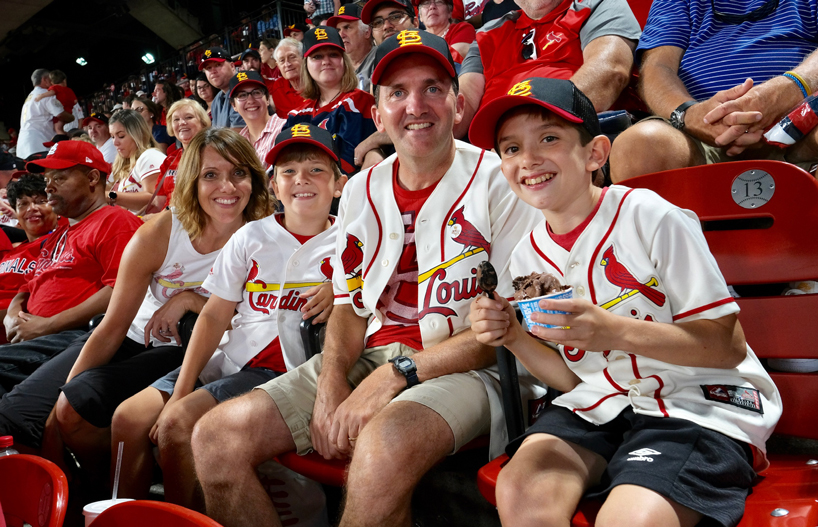 Associate Teaching Professor Jim Craig, chair of the Department of Sociology, took in the game with his wife and two sons.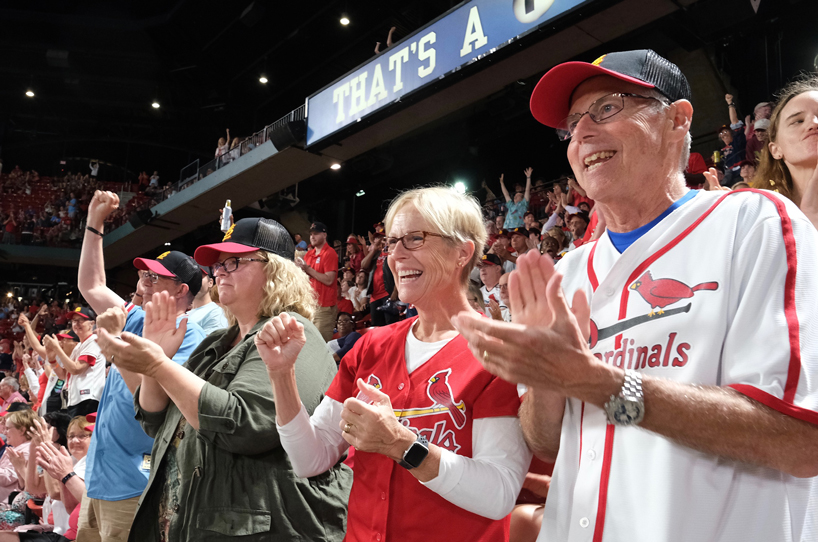 From left, Interim Chancellor Kristin Sobolik and alumni couple Terry and Stan Freerks cheered during the Cardinals' six-run sixth inning.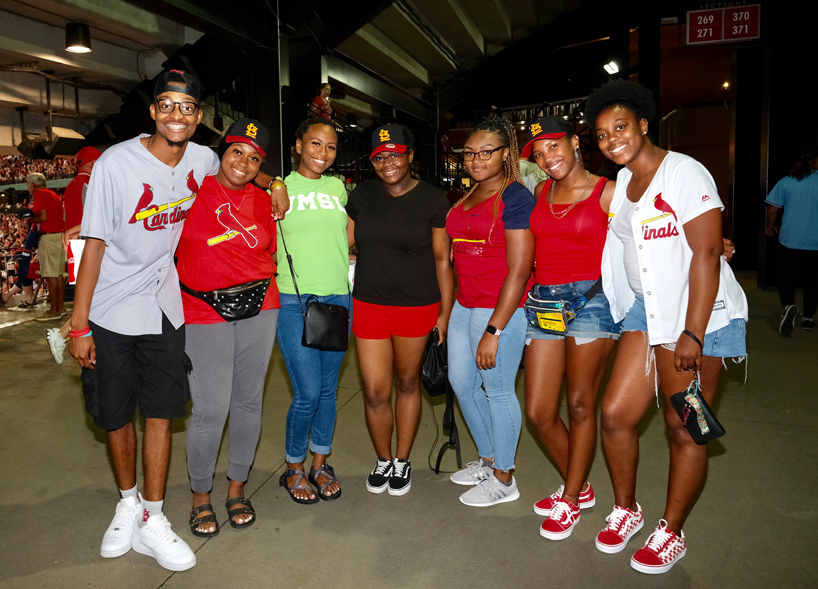 A group of UMSL students gathered in the concourse during the game.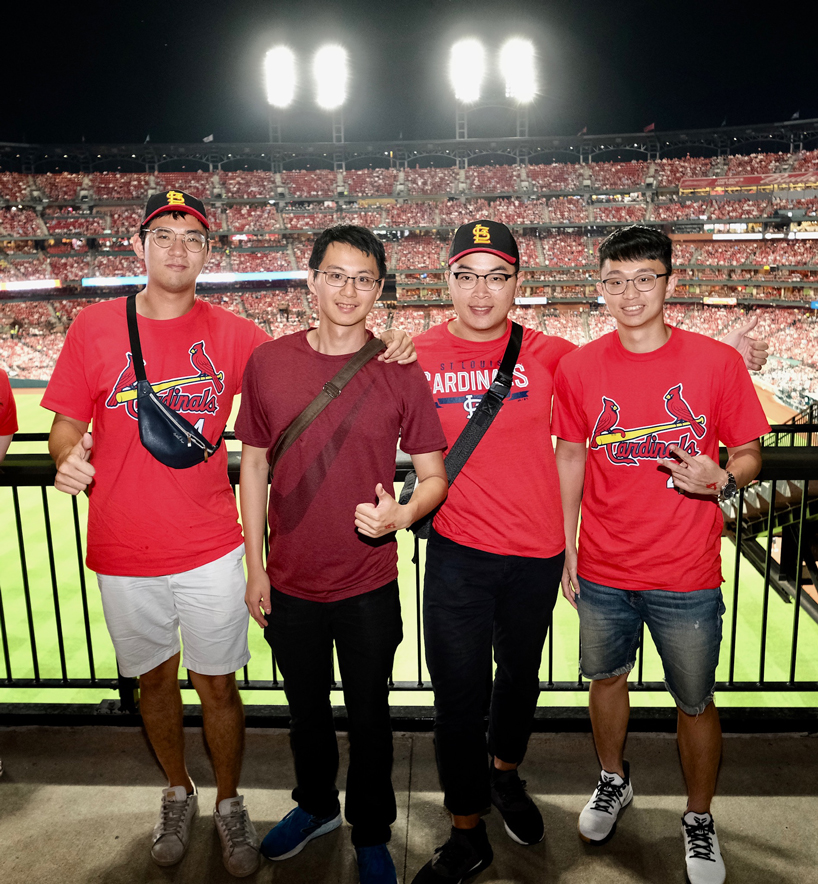 UMSL students enjoyed themselves during the offensive explosion.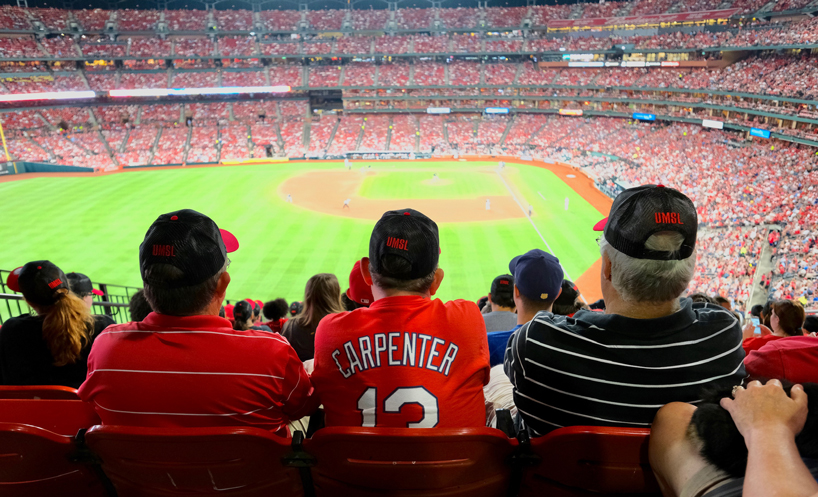 Fans take in the action from Big Mac Land in left field.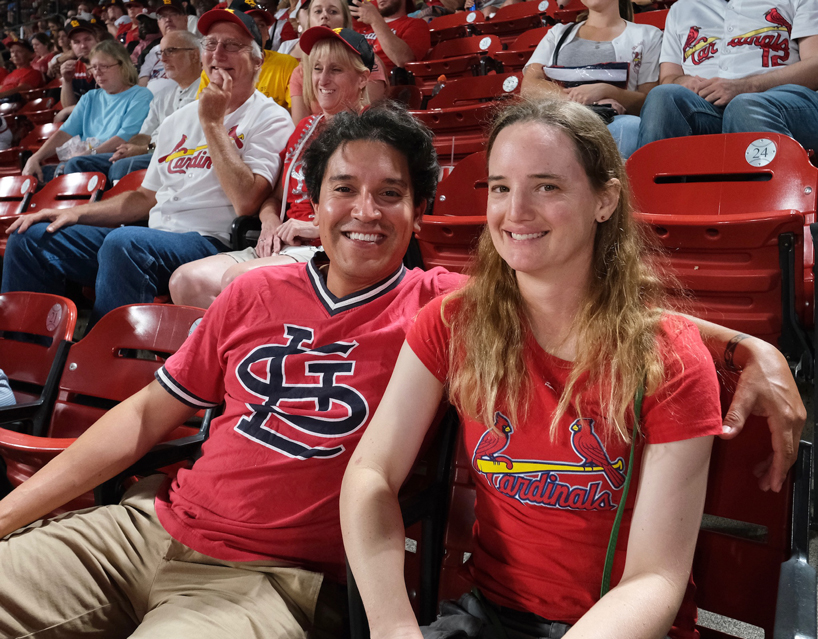 UMSL Grounds supervisor Greg Ward (left) watched the game with Mariel Tribby.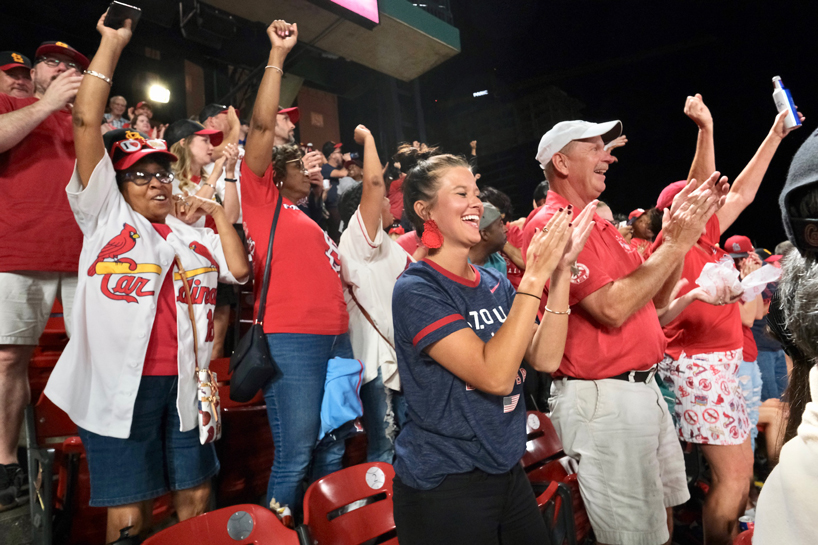 St. Louis first baseman Paul Goldschmidt brought the crowd to its feet with his second home run of the night, capping the scoring, and the Cardinals, behind the pitching of Adam Wainwright, won their 83rd game of the season.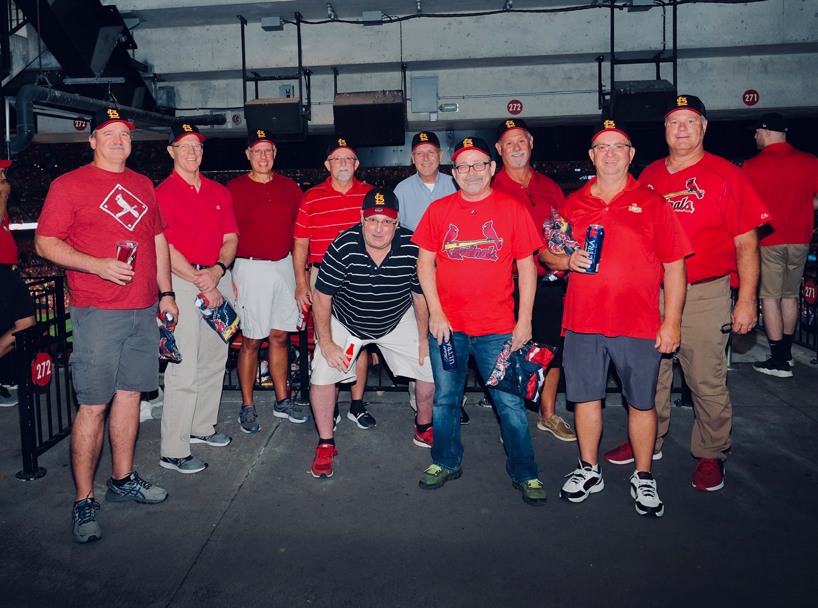 Former UMSL baseball players gathered once again for the annual outing at Busch Stadium.

Short URL: https://blogs.umsl.edu/news/?p=82039