Media Coverage: October 2019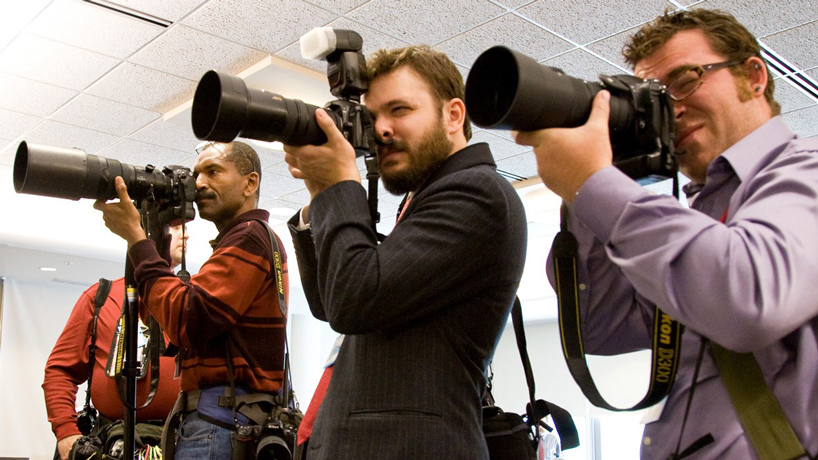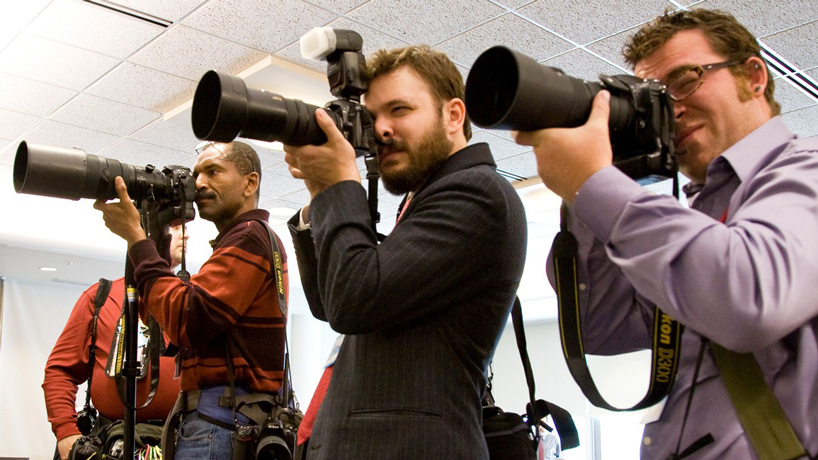 The University of Missouri–St. Louis makes a significant impact on the St. Louis area. Stories about the university, its scholars and their expertise are often covered by local and national news media.
Media Coverage highlights some of the top stories but does not serve as a comprehensive listing. Notice a clip we missed? Email us at umsldaily@umsl.edu.
Featured Stories
– St. Louis Public Radio talked with Kevin Cox Jr., a biology and chemistry alumnus, who landed a million-dollar fellowship to fund his work as a plant science fellow at the Donald Danforth Plant Science Center. The Howard Hughes Medical Institute awarded Cox the fellowship, and he will use it to research how and why plants are susceptible to diseases.
– The Riverfront Times featured Robin Kimberlin, director of student social services, and her efforts to create the Triton Pantry. The pantry opens twice a month for students to pick up fresh and shelf-stable foods as well as personal-care items.
– St. Louis Magazine did a Q&A with senior English student Emily Delgado, who started a vintage clothing shop. Delgado's love of thrifting led her to start Thin Thrift, which specializes in clothing from the '80s and '90s.
Media Coverage
Melanie Adams, education alumna
Insight News: Named director of Smithsonian's Anacostia Community Museum
Ron A. Austin, creative writing alumnus
Southeast Arrow: Held reading at Southeast Missouri State University
Edward Bennett, professor emeritus of optometry
Contact Lens Spectrum: GP market continues to be relatively stable in the United States
Joseph Blanner, criminology and criminal justice and public administration alumnus
St. Louis Public Radio and Douglas County Herald: Named to the Board of Freeholders
St. Louis Business Journal: Board of Freeholders stalled
Patty Boyd, accounting alumna
St. Louis Post-Dispatch: Named CFO and COO of Spellman Brady & Co.
Deborah Burris, director of the Office of Diversity and Inclusion
India Post: Mahatma Gandhi Cultural Center of St Louis celebrates 150th birthday of Gandhi
Jenna Callahan, nursing student
St. Louis Post-Dispatch: E-book embargo
Jennifer Cobbina, criminology and criminal justice alumna
Community Media Group: Discussed book on Ferguson and Baltimore protests
Priscilla Dowden-White, associate professor of history
St. Louis Public Radio: UMSL Common Read
Thomas Eyssell, professor emeritus of finance
St. Louis Post-Dispatch: Wrote book on St. Louis auto industry
Chris Fox, business alumnus
St. Louis Post-Dispatch: Named president and CEO of Gershman Commercial Real Estate.
Alexandra Gada, optometry alumna
The Holyoke Enterprise: Began practicing at Melissa Memorial Hospital
Lenora Gooden, sociology alumna
Riverfront Times: Triton Food Pantry feeds student success
Ruth Harker, former Tritons soccer player and alumna
St. Louis Magazine: Inducted into St. Louis Soccer Hall of Fame
Jim Henry, associate professor of music and director of choral studies
Alton Telegraph: Ambassadors of Harmony open the Greater Alton Concert Association's 2019-2020 season
Bernisha Jamison, history student
St. Louis Public Radio: Supporting low-income housing tax credit effort
Ty Brownlee Jenkins, media studies student
St. Louis Public Radio: Women, people of color comprise half of cadets in rebooted SLMPD cadet program
Terry Jones, professor emeritus of political science
St. Louis Public Radio: Board of Freeholders Nominees In Limbo
Minsoo Kang, associate professor of history
International Examiner: Published in science fiction anthology
Andrew Kersten, dean of College of Arts and Sciences
St. Louis Public Radio: UMSL Common Read
David Klinger, professor of criminology and criminal justice
The Intersection: Effectiveness of police body cameras
Dan Lauer, founding executive director of UMSL Accelerate
CEOWorld Magazine: Ways to help champion innovation
Janet Lauritsen, Curators' Distinguished Professor of Criminology and Criminal Justice
KCRG: Gun-violence forum
Iowa Public Radio: Burden of gun violence
Robert Marquis, professor emeritus of biology
St. Louis Public Radio: Climate change could decrease number of bugs in Missouri
KSDK: Climate change threatens bugs in Missouri
John Nations, public administration alumnus and
Call Newspapers: Named to Board of Freeholders
Paul Niemann, business student
Quincy Herald-Whig: Presented paper at international business conference
Lee Ann Pitman, business alumna
The Missouri Times: Running for Missouri House District 99 seat
Dave Robertson, Curators' Teaching Professor and chair of the Department of Political Science
Springfield News Leader: Biden leading Democratic contenders in Missouri
Richard Rosenfeld, Curators' Distinguished Professor Emeritus of Criminology and Criminal Justice
Tampa Day Times: Violent crime still falling
Columbia Missourian: Fear of reprisals overwhelm desire to aid police after shootings
The Wall Street Journal: Arrests for low-level crimes are plummeting
The Los Angeles Times: LAPD to pull over less drivers
St. Louis Post-Dispatch: Tracking child homicides in St. Louis
St. Louis American and St. Louis Public Radio: St. Louis surveillance cameras
KCRG: Gun-violence forum
Iowa Public Radio: Burden of gun violence
Howard Schwartz, professor emeritus of English
St. Louis Jewish Light: Received the 2019 Tradition of Literary Excellence Award
West End Word: Received the 2019 Tradition of Literary Excellence Award
James Shuls, assistant professor of education
Arkansas Democrat-Gazette: Developed formula to study education funding
Talk, Business & Politics: Lawmakers can't agree on school consultant
Kristin Sobolik, interim chancellor
Gazelle: 2019 Influence List
Marc Spingola, associate teaching professor of biology
The Edwardsville Intelligencer: Edwardsville student excels in Students and Teachers as Research Scientists program
Debra Sprague, project director and researcher at the Missouri Institute of Mental Health
Columbia Missourian: More research on medical marijuana
Rita Swiener, psychology alumna
KTVI:  Santa's Helpers, Inc. to celebrate 50 years of delivering gifts
Cathy Vatterott, professor of education
Motherly: Rethinking homework in elementary schools
Alla Voskoboynikova, teaching professor of music
Jacksonville Journal-Courier: Performed at Illinois College Fine Arts Series' Engelbach-Hart Music Festival
Michelle Woods, social work alumna
St. Louis Post-Dispatch: Promoted to executive director for Habitat for Humanity of St. Charles County
Other news
AIA Minnesota: Cortex and biomedical-innovation facilities
Fuse: Cortex district
High Plains Journals: "Trade, Floods and the Future" event
KDSK: Ballet at Touhill Performing Arts Center
KTVI: Missouri Institute of Mental Health fights to reduce gun suicides
Ladue News: College transit challenge
New York Amsterdam News: Ranked choice voting study
Patch: 2019 Pro Bono Month
St. Louis American: Keeping students in the St. Louis area
St. Louis American: Community Innovation and Action Center researched regional racial disparities
St. Louis American: Norman R. Seay, scholarship
St. Louis Post-Dispatch: Nine Sinatra Songs at Touhill Performing Arts Center
St. Louis Post-Dispatch: Fourth annual forum on HIV and related health disparities
St. Louis Post-Dispatch: Local focus on geospatial industry
St. Louis Post-Dispatch: Safer Homes Collaborative working to reduce Missouri suicides
St. Louis Post-Dispatch: Ameren Accelerator tests fracking with electricity
St. Louis Post-Dispatch: Astronaut visits Touhill Performing Arts Center
St. Louis Post-Dispatch: Boy Scouts STEM university
St. Louis Public Radio: Hosted bilingual therapist to speak on challenges Hispanic people face with mental health care
Tucson Weekly: Cortex Innovation Community and city revitalization
West End Word: Modern American Dance Company performs at the Touhill Performing Arts Center
Where Traveler: Visit Grace's Place

Short URL: https://blogs.umsl.edu/news/?p=82632