Media Coverage: June 2020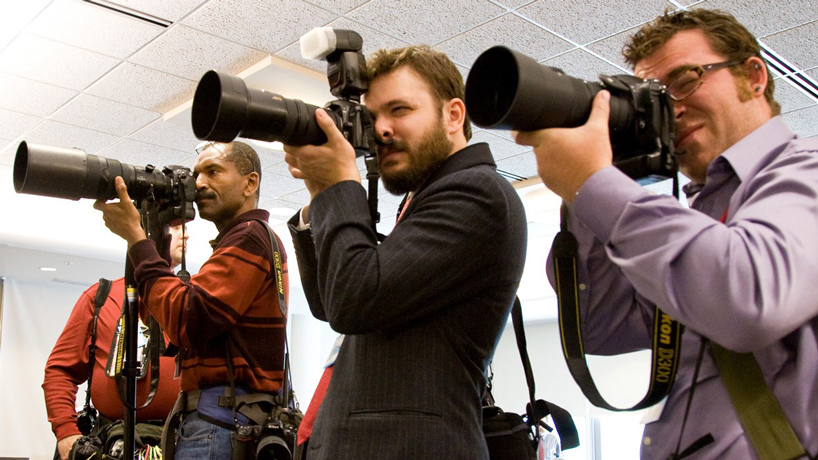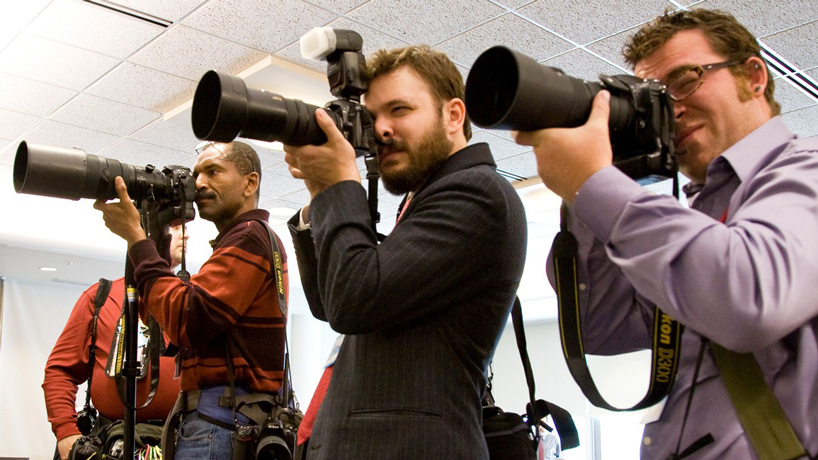 The University of Missouri–St. Louis makes a significant impact on the St. Louis area. Stories about the university, its scholars and their expertise are often covered by local and national news media.
Media Coverage highlights some of the top stories but does not serve as a comprehensive listing. Notice a clip we missed? Email us at umsldaily@umsl.edu.
Featured stories:
St. Louis on the Air host Sarah Fenske talked with Vanessa Garry, assistant professor of educator preparation and leadership, about the legacy of Ruth Harris, the first African American female president of Stowe Teachers College, which is now Harris-Stowe State University. Garry contributed a chapter about Harris to the forthcoming book "Mentoring as Critically Engaged Praxis: Storying The Lives and Contributions of Black Women."
Creative writing alumnus Jason Vasser-Elong described the inspiration for his the title of his debut poetry collection, "Shrimp," in The St. Louis American. Vasser-Elong detailed his Cameroonian heritage and its connection to the title of his book. His poetry examines the identity of the post-colonial African diaspora.
Rikki Henry, education alumna, spoke with the St. Louis Business Journal about her role in the St. Louis startup sector, where she leans on her training as an educator to champion entrepreneurs from all backgrounds.
Media coverage:
Warner Baxter, accounting alumnus
PR Newswire: Elected vice chairman of Edison Electric Institute
Graham Berryman, political science alumnus
Digital Journal: Joined Stange Law Firm in Greene County
A.J. Bower, future student athlete
Alton Telegraph: Sets sights on playing tennis at UMSL
Jessica Chandler, associate director of athletics
Columbia Daily Tribune: UM System athletic leaders assure safe return
Jim Craig, associate teaching professor of military and veteran studies
Boston Globe: Continued military presence in Boston troubling
Philadelphia Inquirer: What is the National Guard and why is it here?
Jane Fedder, economics alumna
St. Louis Post-Dispatch: Joined Spencer Fane's Environmental and Energy Practice Group
Bruce Hamper, professor of chemistry
Lab Equipment: The chemistry of beer and brewing
Kathy Hart, business alumna
Webster-Kirkwood Times: Candidate for Webster Groves City Council
Amy Henson, education alumna
Daily Journal Online: Retiring as chief information officer from Mineral Area College
Nicholas A. Holtzman, Optometry student
Optometric Management, Vision Monday: First recipient of the Dr. Frank D. Fontana Memorial Scholarship
DeQuincy Howard, education student
St. Louis Post-Dispatch: Former Tiger touched community through police work turns to coaching
Michael Hylen, education alumnus
GSA Biz Wire: Appointed to coordinate doctoral studies at Southern Wesleyan University
Ella Jones, chemistry alumna
Insider, KMOV, KDSK, PR Newswire, Riverfront Times, St. Louis Magazine, Vibe: Ferguson elects first African American woman as mayor
Danielle King, political science student
St. Louis Public Radio: Books on racism have St. Louisans doing the work
David Klinger, professor of criminology and criminal justice
The Crime Report: Police morale down
LawOfficer.com: Public confidence in law enforcement is stronger than you think
The Washington Post: Police try to come to grips with nation's anger
Ross Koenig, economics alumnus
Leader Publications: Named new principal at Crystal City High School
Katie Lade, history student
The Republic Journal: Penobscot Marine Museum switches to virtual intern program
Tim Maher, teaching professor of criminology and criminal justice
Dallas Observer: Kettling tactic used in Dallas steeped in controversy
Anita Manion, assistant professor of political science
KDSK: What's next in the DACA fight
KDSK: Missouri attorney general files ethics complaint against former governor Greitens
Richard Middleton, associate professor of political science
Bloomberg Law: Trump bemoans a DACA decision he should celebrate
Marie Mora, provost and executive vice chancellor for academic affairs
The Chronicle of Higher Education: Named provost and executive vice chancellor
CT Latino News: As Connecticut gets back to work, Latinos are still unemployed
Texas Standard: How colleges and universities can protect workers from the pandemic
Brian Owens, the E. Desmond Lee Community Music Artist in Residence
Morningstar Newswire: American Portfolios funding LIFE Arts, Inc.
Michael Pulley, English alumnus
Street Insider: Biography chronicles entrepreneurial spirit of Patti Penny
Rick Rosenfeld, Curators' Distinguished Professor Emeritus of Criminology and Criminal Justice
Arkansas Democrat Gazette: State Democrats say GOP policing bill falls short
Chicago Tribune: First half of 2020 included spike in shooting and homicides in Chicago
The Crime Report: Juvenile homicide rose amid overall crime decline
The Crime Report, Washington Post: FBI launched database on police use of force, only 40 percent of police participated
FactCheck.org: Trump wrong on crime record
New York Times: Gun violence spikes in New York, intensifying debate over policing
ProPublica: How Dollar Stores became magnets for crime and killing
Riverfront Times: Don't expect Ferguson-style oversight from current Justice Department
St. Louis Post-Dispatch: Violence mars calls for reform
St. Louis Post-Dispatch: Police heed calls for change, but result is hodgepodge of reforms
Vox, Washington State Wire: How to reform American police
Jordan Schrom, nursing student
Mankato Free Press: Nurse with Janesville roots couldn't sit back during pandemic
James Shuls, assistant professor and graduate program director of educational leadership and policy studies
Springfield News-Leader: Amid COVID-19, keep education decisions local
Kaitlin Spivey, future nursing student
Daily Journal Online: West County seniors first to graduate outside
Steve Stuckey, art alumnus
Express News: Named director of History Center of Washington County
Other news:
Call Newspapers, Columbia Daily Tribune, Jefferson City News Tribune: UM System researchers take on new projects during COVID-19 pandemic
Columbia Daily Tribune: University of Missouri curators talk merging president, chancellor roles
Doing More Today: Collaboration between SoulFisher and UMSL helps justice-involved woman reenter society
HEC-TV: UMSL's CLIMB internship program goes virtual to investigate COVID-19
Joplin Globe, KOAM, KSN: Ozark Center nets $4 million grant for criminal justice clients
St. Louis American: Earl Austin Jr. celebrates 25 years of prep sports
St. Louis Business Journal: Six Missouri universities rank among top 250 public colleges
St. Louis Business Journal: Universities considering early start, blended classes for fall semester
St. Louis Post-Dispatch: Explore local trails with Summer Passport Challenge
St. Louis Public Radio: What St. Louis campuses will look like this fall
St. Louis Public Radio: UMSL protocols will include expectations of face coverings in fall
University Business Magazine: Waived online course fees

Short URL: https://blogs.umsl.edu/news/?p=85655