Media Coverage: September 2020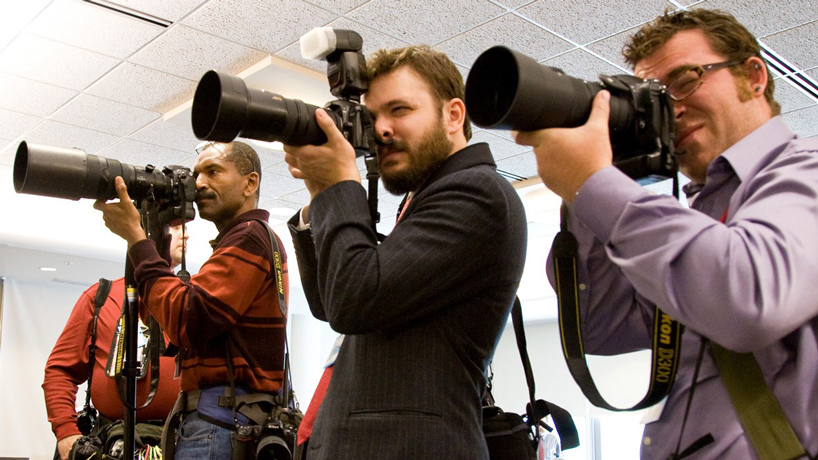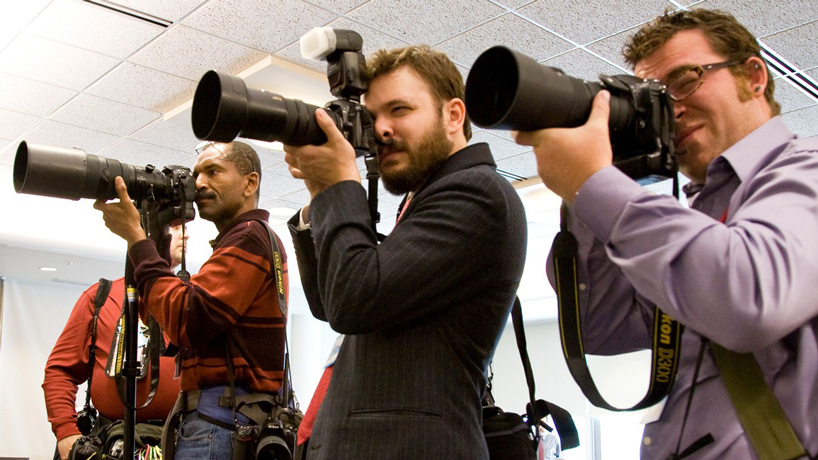 The University of Missouri–St. Louis makes a significant impact on the St. Louis area. Stories about the university, its scholars and their expertise are often covered by local and national news media.
Media Coverage highlights some of the top stories but does not serve as a comprehensive listing. Notice a clip we missed? Email us at umsldaily@umsl.edu.
Featured stories:
The St. Louis American caught up with Darrion Cockrell, UMSL education alumnus and physical Education teacher at Crestwood Elementary School, who won 2021 Missouri Teacher of the Year. During his time at Crestwood, Cockrell  has built strong relationships, overhauled the school's physical education program and been recognized as the state's top educator.
KDSK, The St. Louis American and the St. Louis Business Journal featured Jerome Morris,  the E. Desmond Lee Endowed Professor of Urban Education, for winning the prestigious Lyle M. Spencer Research Award to Transform Education. Morris will receive a $1 million award to investigate his theory of communally bonded schooling.
The St. Louis Business Journal honored Jomo Castro, Rachel D'Souza-Siebert and Vish Tripathi, naming them to the publication's Diverse Business Leaders 2020 list. The awards are intended to recognize those who promote diversity around race, sexual orientation and disability.
Media coverage:
Anne Austin, assistant professor of anthropology and archaeology
Orange Coast: October O.C. Events: Outdoor concerts, Halloween fun, and more
Tom Baker, criminology and criminal justice student
Urban Milwaukee and Wisconsin Examiner: Protest policing is more complicated than 'law and order'
Kim Bauman, education alumna
The Waxahachie Sun: Pettigrew Academy celebrates 15th anniversary
Michael Cosmopoulos, department chair of anthropology
Greece IS: Archaeology: Uncovering Homer's legendary town of Iklaina
Liz Deichmann, political science student
St. Louis Magazine: A research residency at the Pulitzer studies our city's symbols
Cathy Farrar, education alumna
West Newsmagazine: Named Missouri Teacher of the Year finalist
Christopher Ferris, history student
Ladue News: The latest in St. Louis area golf news: PGA Tour Champions and Ascension alters Charity Classic plans
Doris Graham, education alumna
The St. Louis American: 'If I can help somebody' servant-educator Rev. Dr. Doris Graham is 2020 Lifetime Achiever in Education
Sharonica L. Hardin-Bartle, education alumna
The St. Louis American: Disrupter in chief Sharonica L. Hardin-Bartley is 2020 Stellar Performer in Education
Molly Harris, English student
Galway Daily: Over the Edge welcomes readers from the world over for open-mic poetry
Beth Huebner, professor of criminology and criminal justice
St. Louis Public Radio: As pandemic shutdowns drag on, St. Louis-area municipal courts go virtual
Matthew Jones, adjunct associate professor of optometry
Effingham Daily News: Illinois Optometric Association installs Jones as new president
David Kimball, professor of political science
Alaska Public Media: An initiative proposes to overhaul Alaska's elections. But not everyone thinks they're broken
Associated Press: Democrats seek to flip suburban St. Louis seat
The Economist: Political skullduggery in Missouri
Nathan Kirby, optometry alumnus
The Journal News: Kirby appointed to Hillsboro Board
Janet Lauritsen, professor of criminology and criminal justice
NBC News: Is mail theft surging in the U.S.? Postal Service inspectors don't know
Art McCoy, education alumnus
St. Louis Business Journal: Dealing with disruption
Nikos Michailidis, assistant teaching professor of anthropology
National Herald: EMBCA presents Zoom webinar on the Smyrna Catastrophe
Ashlee K. Roberts, former associate director of student involvement
Journal of Blacks in Higher Education: New administrative positions in higher education for seven African Americans
Richard Rosenfeld, Curators' Distinguished Professor Emeritus of Criminology and Criminal Justice
Bloomberg CityLab: Stop blaming police protests for gun violence spikes
China Daily: Holiday weekend sees gun violence spike in several U.S. cities
The Crime Report: Trump cites murder rise; is it linked to protests?
The Crime Report: 'Steep increase' in violent crime reported this year
KDSK: At the same time last year, St. Louis has 191 homicides compared to 138
The Marshall Project: Is violent crime rising?
NBC News: As officials tout Operation LeGend's successes, some remain frustrated, skeptical in Kansas City
NPR: Trump talks tough on crime, but federal deployments likely won't ease it
ProPublica: What can mayors do when police stop doing their jobs?
Springfield News-Leader: As Parson's crime session comes to a close, here's what you need to know
Springfield News-Leader: Final push of Parson's anti-crime special session fizzles in House
St. Louis Post-Dispatch: GOP touts local law enforcement support in ads claiming Democrats want to 'defund' police
St. Louis Post-Dispatch: Amid 'indescribable times,' St. Louis homicide rate reaches historic levels
St. Louis Public Radio: Criminologists says decrease in police activity contributed to St. Louis crime spike
Washington Post: Crime is up, but it's not because people are criticizing the police
WBUR: After 30 years of declining crime, will recent spike earn support for Trump's law and order message
Kenan Sahbaz, nursing alumnus
Illinois Business Journal: Pair from Gateway Medical Group seeing patients at OSF Healthcare Saint Anthony's
Kristin Sobolik, chancellor
St. Louis Post-Dispatch: Even post-pandemic, virtual learning may become a bigger part of college life
Doug Swanson, coordinator for labor studies
St. Louis Post-Dispatch: Workers ring in Labor Day
Matthew Troutman, former astronomy instructor
Call Newspapers: Named head of Thomas Jefferson School
Stephanie Van Stee, associate professor of health communication
The New York Times: Barrage or health ads during uncertain times
Rachel Wamser-Nanney, assistant professor or psychology
Psychology Today: Duluth and NYC: Reflections on kindness and resilience
Shenna Woods, education alumna
The Journal of Blacks in Higher Education: Five African Americans who have been assigned new administrative posts in higher education
Jackie Zykan, biology alumna
Wine Enthusiast: How to taste booze for a living
Other news:
Boston Globe: Question 2: What to know about the debate over the Massachusetts ranked choice voting ballot measure
KMIZ: University of Missouri Board of Curators approves new degrees and the naming of the Michael A. Middleton Center for Race, Citizenship, and Justice
KOMU: UM Board of Curators approve name of new center for race, citizenship and justice
Optometry Times: ODs discuss stress rankings in their cities
St. Louis American: Virtual programs honor women of color who fought for voting rights
St. Louis Business Journal: How local universities are improving diversity in their MBA programs
St. Louis Business Journal: UMSL receives $1.3 million grant to enhance student services
St. Louis Business Journal: These are the best value colleges in Missouri, Illinois
St. Louis Public Radio: Coronavirus concerns move college job fairs online

Short URL: https://blogs.umsl.edu/news/?p=86680