Scenes from the year's first snow across UMSL
It's been a mild winter so far across the St. Louis region, but the area was blanketed by about 2 inches of snow on Wednesday. Photographer August Jennewein wandered the University of Missouri–St. Louis campus to capture the beauty of winter's first offering and the community members continuing their work and studies as it happened.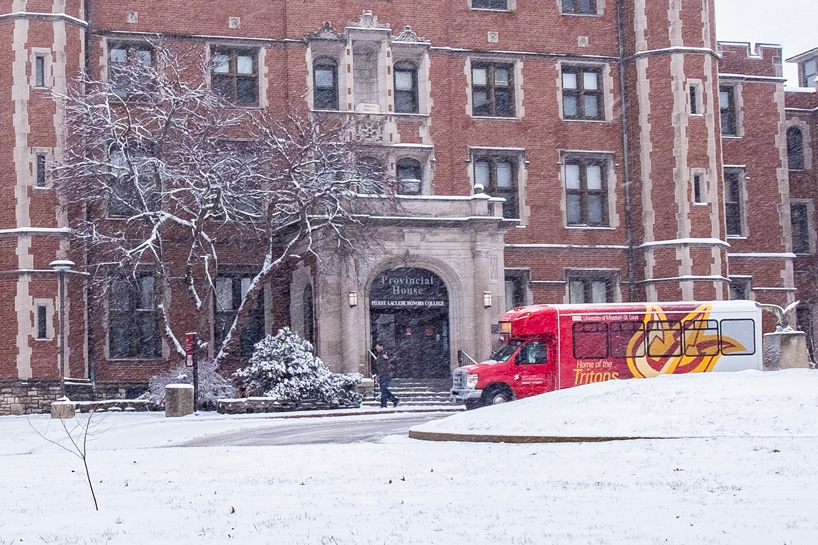 A student gets off the shuttle in front of the Provincial House on South Campus.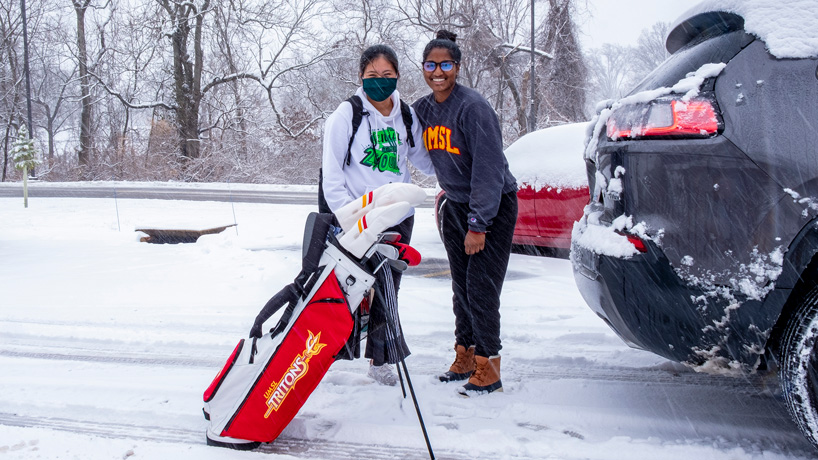 Momo Kichuchi and Jenna Teeter, two freshman members of the UMSL women's golf team, paused to have their picture taken in the parking lot outside Oak Hall before heading to practice.
The still-green branches of fir tree collect snow outside Oak Hall.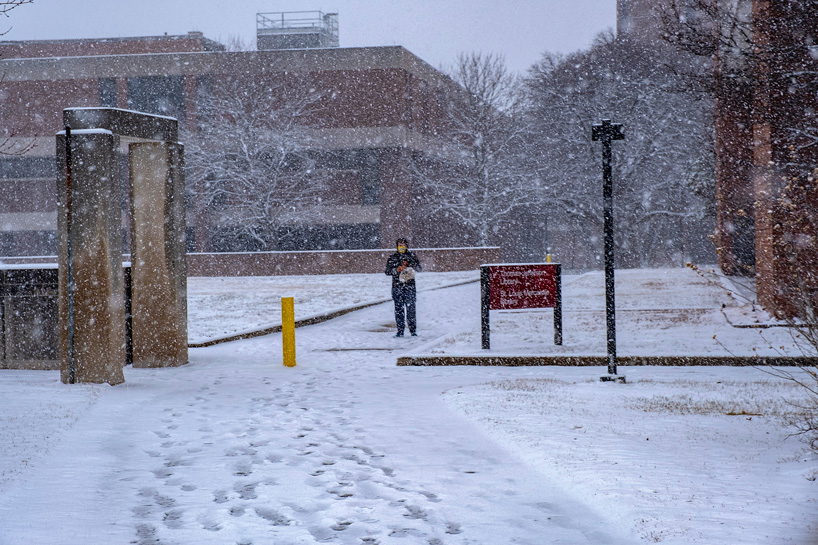 A student carrying his lunch walks near the Sandburg Archway and University Libraries on his way to the Science Complex.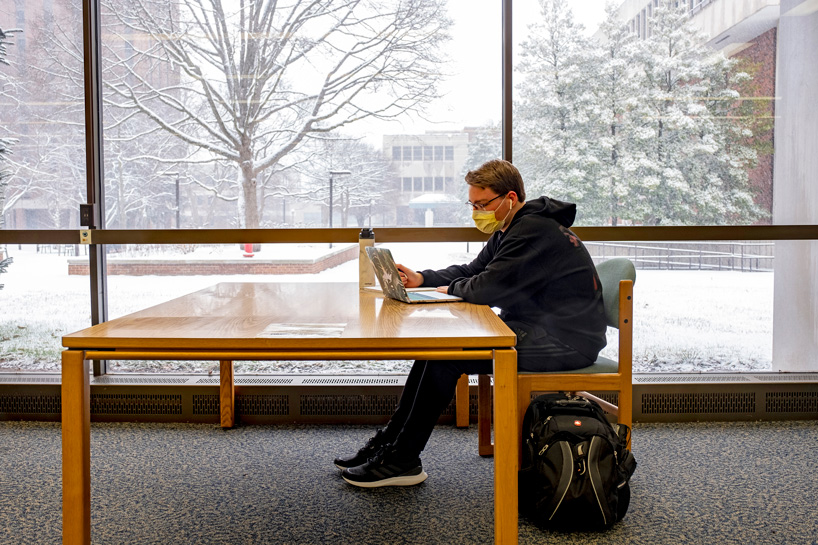 Freshman Vince Costa works beside the window on ground floor of the Thomas Jefferson Library as the snow piles up outside.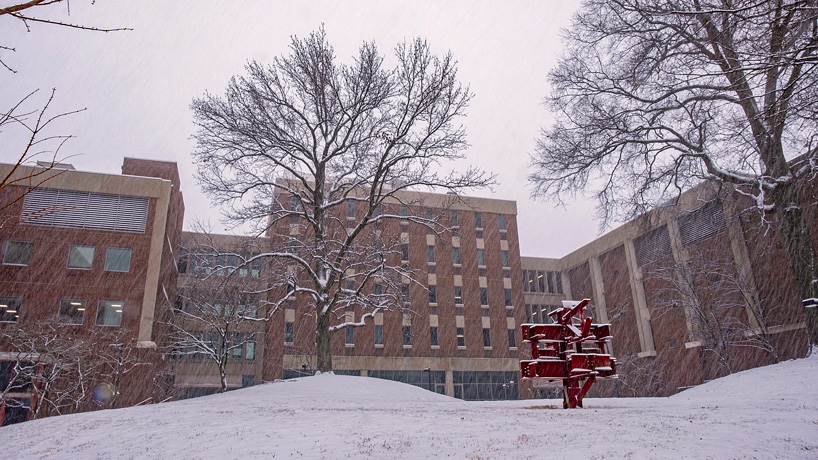 Snow rains down on the north side of the Science Complex.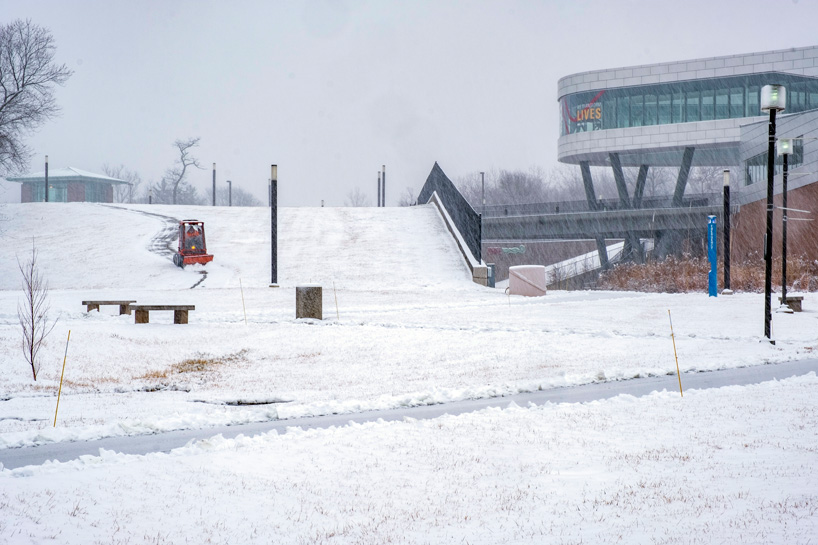 A member of the facilities and maintenance staff clears the sidewalk running down the hill between the Millennium Student Center and Recreation and Wellness Center.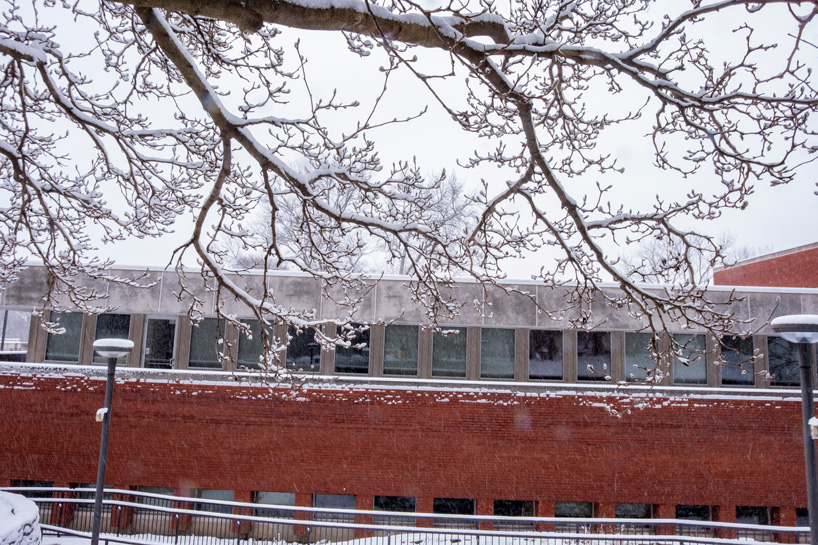 Snow accumulates on the already budding branches of a tree outside the College Nursing on South Campus.

Short URL: https://blogs.umsl.edu/news/?p=87912