Media Coverage: April 2021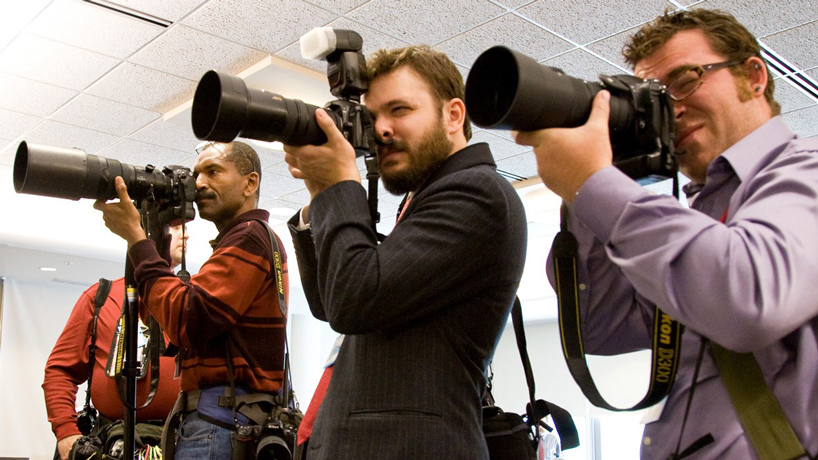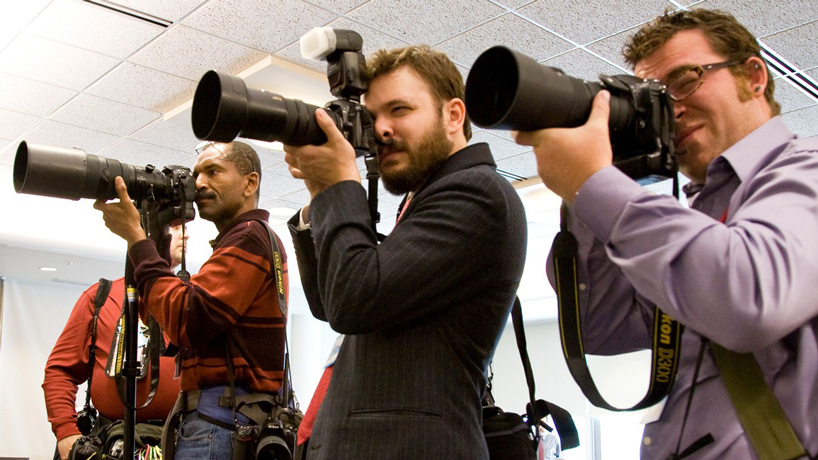 The University of Missouri–St. Louis makes a significant impact on the St. Louis area. Stories about the university, its scholars and their expertise are often covered by local and national news media.
Media Coverage highlights some of the top stories but does not serve as a comprehensive listing. Notice a clip we missed? Email us at umsldaily@umsl.edu.
Featured stories:
Fox 2 spotlighted Anne Austin, assistant professor of anthropology, and her recent visit to the "Mummies of the World" exhibit at the Saint Louis Science Center. Austin examined a mummy from the the Burns Collection of the St. Louis Science Center whose arm bears a tattoo with the words "Pope Pius." Her research using infrared technology to examine tattooing in ancient Egyptian society has gone on to challenge previous understandings of the subject and garnered interest from news outlets around the world.
Terry Suhre, the former director of Gallery 210 and a research professor, reflected on his career UMSL, work in the local art scene and retirement with the St. Louis Post-Dispatch. Suhre recently stepped down from the position he'd held since 1996. During his tenure, the gallery hosted exhibitions by such notable figures as Carrie Mae Weems and St. Louis-based multimedia artist Damon Davis. In the aftermath of the 2014 police killing of Michael Brown in Ferguson, Gallery 210 also began to focus on social justice themes.
The St. Louis Business Journal featured Robbie Hart, a biology alumnus and the Missouri Botanical Garden's William L. Brown Center, which studies how plants, humans and the environment interact and the preservation of plants. Hart, an ethnobotanist, studies plants and their impact on human populations. His research specifically focuses on climate change in the Himalayas and how it affects indigenous people there. The research has brought him to places like China, Nepal and Bhutan.
Media coverage:
Kristin Atwood, optometry alumna
Kittson County Enterprise: Dr. Kristin Atwood to join Valley Vision in Hallock
Samantha Babb, program director for the St. Louis Coro Fellows Program
St. Louis Business Journal: UMSL taps Metro East native to lead re-emerged Coro Fellows program
Luke Barber, public policy and social work student
West Newsmagazine: Award-winning advocate appointed to commission
Nick Bommarito, criminology and criminal justice alumnus
EIN Presswire: Conservation Agent Nick Bommarito ready to explore the diversity of Lincoln County
Steven Brawley, former board chair of the UMSL Alumni Association
Webster-Kirkwood Times: Kirkwood Resident Elected To State Historical Society
Jeremy Brown, physical education alumnus
KY3: Springfield Public Schools names two new principals for the 2021-2022 school year
Susan Brownell, Olympic scholar and professor of anthropology
SupChina: Li Ning: China's 'Prince of Gymnastics' turned sportswear titan
Ericka Cameron, counseling alumna
The Journal of Blacks in Higher Education: Erika Cameron Will Be the Next Provost at Palo Alto University in California
Amber Candela, associate professor of education
Columbia Daily Tribune: $2.5 million MU grant designed to help make math relatable
EurekAlert: $2.5 million grant will support algebra teachers' professional development
Nicole Colbert-Botchway, business alumna
EIN News: 22nd circuit commission announces nominees for Clark II circuit judge vacancy in St. Louis
Dan Dougherty, chemistry student
Call Newspapers: Lindbergh High science teacher Dan Dougherty is named Lindbergh Teacher of the Year
Paul Fregeau, education alumnus
Leader Publications: Contract for next Fox super offers more than predecessor's
Doug Garmer, certificate recipient
Republic-Times: Columbia Ward I aldermanic race
Joe Gorder, business alumnus
U.S. News & World Report: Business Schools That Trained Fortune 500 CEOs
Barbara Graham, an associate professor of political science
Business Insider: Trump's judicial appointments worsened racial diversity in the federal courts
Rick Gyllenborg, Tritons tennis coach
St. Louis Post-Dispatch: Area colleges notebook: SIU Carbondale pulls off football playoff upset
Christine Holt, business alumna
Arkansas Business: Chancellor Finalists to Visit UA Hope-Texarkana in April
Beth Huebner, criminology and criminal justice professor
Bloomberg CityLab: Covid Was Supposed to Cut Jail Time. Not for Those Awaiting Trial
KMOV: 'The first place they go is home,' City aims to remove inmates from Workhouse by July 1
St. Louis Post-Dispatch: Page names UMSL criminology professor to county jail board
Dan Isom, criminology and criminal justice alumnus and former professor
Fox 2: Mayor-elect Jones names former Police Chief Isom as interim Public Safety Director
KMOV: Jones taps former police chief Isom as new Public Safety Director
KSDK: Mayor-elect Jones to appoint former police chief as new public safety director
KSDK: St. Louis' interim public safety director one of the highest-paid city employees
The St. Louis American: Jones names Dan Isom interim public safety director, Heather Taylor his advisor
St. Louis Post-Dispatch: Messenger: New mayor's public safety choices offer instant credibility as St. Louis crime fighters
Washington eMissourian: Rooting for change
Riverfront Times: Tishaura Jones Picks Dan Isom, Heather Taylor for Public Safety
St. Louis Post-Dispatch: Mayor-elect Jones names Isom as interim public safety director, Layne as treasurer
St. Louis Public Radio: St. Louis Mayor-elect Jones Appoints Public Safety Leaders, Successor As Treasurer
Elaina Johns-Wolfe, assistant professor of sociology
St. Louis Post-Dispatch: St. Louis County Council votes to halt evictions through June 30
Tina Kater, social work alumna
Daily Journal Online: In Desloge, 3 vie for mayor, 2 for Ward 3 alderman
David Kimball, professor of political science
The Dallas Morning News: Why does Dallas have nonpartisan municipal elections? Curious Texas investigates
St. Louis Public Radio: One Man Fights For Missourians With Felonies To Regain Voting Rights When Released
David Klinger, professor of criminology and criminal justice
The Associated Press: Release of body camera videos varies – from hours to months
Chicago Tribune: Column: Two days, not two months, ought to be enough time for the release of police bodycam videos
Chicago Tribune: Video of fatal shooting of Anthony Alvarez by Chicago police is released; department leaders promise new foot-chase policy
Chicago Tribune: As anger lingers, Adam Toledo police shooting video leaves Chicago with familiar questions about police tactics
KSDK: St. Ann Police change Taser colors, policy after Daunte Wright's shooting death
NBC News: Most officers never fire their guns. But some kill multiple people — and are still on the job.
Adam Layne, education alumnus
KMOV: St. Louis' next treasurer has been announced
Gabrielle Macaluso, public policy and administration alumna
Missouri Patch: University City Mayor Appoints Gabrielle Macaluso As Assistant City Manager
Anita Manion, an assistant professor of political science
The Appeal: Tishaura Jones wins St. Louis mayoral race
St. Louis Public Radio: Monday: A New Agenda For The St. Louis Region
St. Louis Public Radio: The St. Louis Region Has Seen Huge Leadership Changes In 2 Years. What's Next?
Stacey Martin, psychology alumna
Edwardsville Intelligencer: Holland Construction Services hires Martin as director of HR, talent strategy
Nikos Michailidis, assistant professor of anthropology and Mediterranean studies
The Jerusalem Post: Turkey stays mum about arrest of Iranian woman who left Israel's embassy
Stephen Moehrle, accounting professor
Wall Street Journal: Companies Merging With SPACs Face Challenges Around Valuations, Controls
Joel Richardson, engineering alumnus
REJournals.com: St. Louis' Castle Contracting expands design-build team
Richard Rosenfeld, Curators' Distinguished Professor Emeritus of Criminology and Criminal Justice
ABC 6: As cities begin to emerge from pandemic, homicide rates remain high
Arizona Daily Star: Tucson police use new, evidence-based methods to tackle rising homicide rate
The Associated Press: 'Blue wall of silence' takes hit in Chauvin's murder trial
Fox News: New York City saw jumps in murders, shootings in March as police grapple with gun violence
KMOV: Reform-minded leaders now at the helm in St. Louis
NBC News: FedEx killings mark return of mass workplace shootings paused by pandemic
St. Louis Post-Dispatch: St. Louis County, Maplewood join area cities cutting penalties for minor marijuana possession
WILX: Violent crime rising during COVID-19 pandemic
Howard Schwartz, professor emeritus of English
Jewish Exponent: Theatre Ariel Debuts 'Leaves from the Garden'
Lee Slocum, professor of criminology and criminal justice
KSDK: Will St. Louis Mayor-elect Tishaura Jones' crime deterrence plan work? The I-Team asks the experts
Natissia Small, assistant provost for access and academic support
KMMO: Bridges to Success equity webinar focuses on college access
SunTimes.com: Bridges to Success webinar focuses on college access
Jacob Smith, history and psychology alumnus
Missouri Patch: Local teacher is inspired by students' success
Kristin Sobolik, chancellor
Fox 2: UMSL inaugurates eighth chancellor
Doug Swanson, coordinator for labor studies
St. Louis Post-Dispatch: Nicklaus: Drubbing at Amazon means unions can't stem their long decline
Kayla Thompson, education alumna
The St. Louis American: Kayla Thompson unveils live EP of original songs
Mike Venso, history alumnus
Missouri Patch: Kirkwood Historical Society: Speaker Series: May 3 @ 6PM – Pandemics Of The Past: St. Louis Responds
Stacey White, adjunct instructor
Warren County Record: New Health Department leader committed to proactive mission
Rachel Winograd, associate research professor at the Missouri Institute of Mental Health
The Associated Press: Walk-in clinics for opioid addiction offer meds first, fast
KRCG: Addicted Missouri: How the pandemic has affected those struggling with drug addiction
KRCG: Dr. Williams: Herd immunity 'a must' before state refocuses on opioid crisis
Other stories:
Fox 2: New study lists best value colleges in Missouri
Golfdom: Jack Nicklaus and design team to lead Normandie Golf Course renovation
KMOX: Golf legend Jack Nicklaus to renovate Normandie Golf Course
St. Louis Business Journal: Golf icon Jack Nicklaus to help spearhead revitalization of historic Normandie Golf Club
St. Louis Business Journal: 'Game-changer': What Jack Nicklaus' involvement tees up for the effort to renovate Normandie Golf Club
St. Louis Business Journal: The Pitch: How robotics startup Hire Henry wants to change how your grass gets mowed
St. Louis Magazine: Could development north of the Central Corridor signal the beginning of the end for the Delmar Divide?
St. Louis Post-Dispatch: Spring to Dance Festival returns — live — in June
St. Louis Post-Dispatch: Health department, local nonprofits holding accessible COVID-19 vaccine clinic for residents with disabilities or hearing loss
St. Louis Post-Dispatch: Normandie Golf Club makeover by Jack Nicklaus is about more than just golf
St. Louis Public Radio: St. Louis-Area Colleges Plan For A Return To Mostly Normal Campus Life By Fall
Sun-Times News: Prevent suicide among service members, veteran, families

Short URL: https://blogs.umsl.edu/news/?p=89063