Media Coverage: July 2021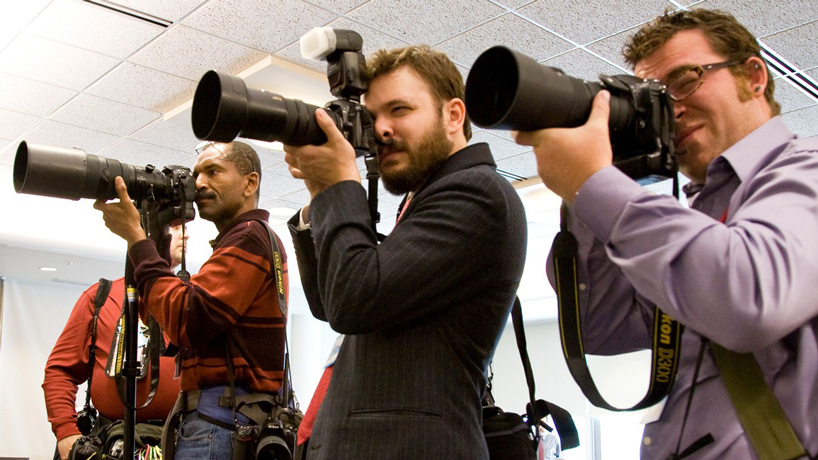 The University of Missouri–St. Louis makes a significant impact on the St. Louis area. Stories about the university, its scholars and their expertise are often covered by local and national news media.
Media Coverage highlights some of the top stories but does not serve as a comprehensive listing. Notice a clip we missed? Email us at umsldaily@umsl.edu.
Media coverage:
Anne Austin, assistant professor of anthropology
The New York Times: Inked Mummies, Linking Tattoo Artists With Their Ancestors
Lynn Beckwith, former E. Desmond Lee Endowed Professor of Urban Education
The Rolla Daily News: Missouri honors pioneers in education at 60th annual cooperative conference for school administrators
Justin Bennett, adjunct social work instructor
Self.com: 11 Coping Skills Therapists Use to Deal With Their (Really Hard) Jobs
Jim Craig, associate teaching professor of sociology
The Hechinger Report: Saint Leo University plans the nation's first veteran studies bachelor's degree program
Perry Drake, assistant professor of marketing
St. Louis Post-Dispatch: Nicklaus: Digital media CEO's life-changing year leads to a company makeover
Chris Ferris, men's golf team
Floyd County Chronicle: MU men's golf's Parker wins Stroke Play Championship
Ashley Fleming, assistant softball coach
Columbia Missourian: Former MU softball player Fleming hired at UMSL
Erika Gibb, professor of physics and astronomy
Before It's News: Tales of a 'Drunken Comet'- Astronomers Detect Alcohol Leaking From 46P/Wirtanen into Space
The Daily Mail: Bright green comet found to contain 'abnormally high' levels of Alcohol
Science Alert: Visiting Comet 46P/Wirtanen Is 'Abnormally High' in Alcohol
Smithsonian Magazine: Boozy Comet's Mysterious Heat Source Offers Clues to How Planets Like Earth Obtain Water
Space Daily: Abnormally high alcohol and mystery heat source detected on Comet Wirtanen
Universe Today: Astronomers Detect Alcohol Leaking From 46P/Wirtanen into Space
Max Gillman, professor of economics
St. Louis Business Journal: Missouri unemployment grows amid cutoff of federal benefits
St. Louis Public Radio: Parson's Numbers Touting Missouri's Economy Have Mixed Value, Experts Say
Ollie Holmes, education alumnus
Herald-Standard: Ollie Holmes
Jackie Hoyt, business alumna
Medium: Female Disruptors: Jacquelyn 'Jackie' Hoyt of Hillsboro Title Company On The Three Things You Need To Shake Up Your Industry
Andrew Hurley, professor of environmental and urban history
Missouri Business Alert: Climate change is exacerbating flooding in Missouri
Missouri Information Corps: Climate change drives extreme weather patterns, creates new obstacles for Missourians
Terry Jones, professor emeritus of political science
Governing: Can a Segregated City Get Serious About Equity?
St. Louis Post-Dispatch: As other cities race ahead with pandemic relief, St. Louis mired in stalemate
Stephen Kiger, psychology alumnus
News and Tribune: Kiger newest president of New Albany Rotary Club
Ken Koenemann, business alumnus
Industry Today: Prep for Next Crisis with a Supply Chain Control Tower
Alicia Leathers, education alumna
The St. Louis American: Leathers named new middle school principal at Lift for Life Academy
Dan Lauer, executive director of UMSL Accelerate
Startup Missouri: How failure can yield valuable lessons
Ernesto Lopez, criminology and criminal justice graduate student
The Crime Report: Murder Rate Slows, But Effective Crime Control Strategies Still Needed: Study
Independent Women's Forum: The Tragic Legacy Of The 2020 Riots
Anita Manion, assistant professor of political science
The Washington Post: The first Black woman to run St. Louis is shaking up the city with a war on normal
Stella Markou, associate professor of music
Newport News Times: Siletz Bay Music Festival adds concert in Newport
Madison Martin, criminology and criminal justice student
KMOV: Criminology student helps hide shoppers during West County Center deadly shooting
Orinthia Montague, former associate vice provost
Cortland Standard: TC3 says leadership transition planning in works
Gallatin News: Montague confirmed as next Vol State president
Lebanon Democrat: Vol State close to selecting next president
Main Street Nashville: Montague recommended to become Vol State's next president
The Tennessean: Montague recommended as next Vol State president
Jerome Morris, E. Desmond Lee Endowed Professor of Urban Education
KMIZ: Mid-Missouri school boards take up critical race theory, The 1619 Project
KMIZ: African American Heritage Trail tells another side of Columbia's history
Marisa Omari, assistant professor of criminology and criminal justice
KMOX: War on Drugs
Amber Reinhart, associate chair and graduate program director for the Department of Communication and Media
The Kansas City Star: Placing 'hedge bets': How Missouri's governor is talking his way through delta surge
Joel Richardson, engineering alumnus
Construct for STL: Castle Contracting's Joel Richardson Earns Professional Engineer License
St. Louis Construction News & Real Estate: People On The Move In The Local Construction Industry
Richard Rosenfeld, Curators' Distinguished Professor Emeritus of Criminology and Criminal Justice
Capital Journal: House GOP misplaces rising homicide rate blame
The Center Square: Houston leads national homicide surge
CNN: How crime stats lie — and what you need to know to understand them
The Crime Report: The Facts Behind the Crime 'Surge'
The Crime Report: What COVID-19 Can Teach Us About Curbing Gun Violence
The Crime Report: Murder Rate Slows, But Effective Crime Control Strategies Still Needed: Study
FactCheck.org: House GOP's Misplaced Blame for Rising Homicides
Fox News: Rochester, NY outpaces Chicago in murder rate as local officials embrace police intervention
Independent Women's Forum: The Tragic Legacy Of The 2020 Riots
Insider: Yes, violent crime is up — but don't expect the spike to last
KCPT-TV – Flatland: Emergency Calls: What Do Kansas Citians Ask of Police?
Los Angeles Magazine: 'It's a Puzzle': Experts Are Trying to Figure Out What's Causing L.A.'s Crime Wave
Milwaukee Journal Sentinel: Total crimes have gone down in Milwaukee since 2005. But there's more to the numbers.
The Moguldom Nation: Oakland Black Police Chief: We're In A Crisis, Crime Is Out Of Control And They Defunded My Budget By $17M
Mother Jones: Stop Blaming Crime Rates on Defunding the Police
Our Weekly: America's sharp rise in crime tied to pandemic, protest movement
Police 1: New data shows US homicide rate rising, but at a slower rate
PolitiFact: Murders spiked in 2020. Why?
San Marcos Corridor News: Houston leads national homicide surge
St. Louis Business Journal: Merge St. Louis police departments? Neidorff says yes, but obstacles remain.
Vox: Murders are up. Crime is not. What's going on?
Mohi Saki, astronomy graduate student
Futurism.com: Comet sails past Earth, leaving trail of alcohol in its wake
Sci News: Astronomers Detect Unusual Amount of Methanol in Comet 46P/Wirtanen
The Science Times: Go Home Comet Wirtanen, You're Drunk! Unusually Alcoholic Star Exhibits Some Weird Behavior
James Shuls, former associate professor of education
 The Ledger: Southeastern University appoints four new academic deans
Kristin Sobolik, chancellor
The Philadelphia Citizen: A groundbreaking jobs plan … in St. Louis
Aubrey Sowers, optometry student
Modern Optometry: Top Instagram accounts to follow
Shawn Stevenson, business alumnus
The School of Greatness: How Fear Affects Your Brain, How To Strengthen Your Immune System & The 3 Important Fats for Brain Health
Richard Stevens, alumnus
Clarksville Online: City of Clarksville Communications Director Richard Stevens to retire
Rachel Winograd, associate research professor at the Missouri Institute of Mental Health
KRCG: Heroin vs. fentanyl
VOA Learning English: Drug Use Deaths Increase Sharply Among Black Americans
Other news:
Constitution-Tribune: Statewide Neighborhood Leadership Academy accepting fall registration
ConstructForSTL: Geospatial Collaborative Working to Foster Research Collaboration to Address Community Needs
Construct for STL: Video: A Groundbreaking Jobs Plan in St. Louis
DRGNews.com: RedCan 2021 wraps up with Cheyenne River Youth Project's Art Center groundbreaking and Sampson Brothers performance
EIN Presswire: Sen. Brian Williams to Host Town Hall Meeting on University of Missouri-St. Louis Campus
Fox 2 Now: Town hall meeting discusses federal stimulus spending in north county tonight
Iowa Public Radio: Cedar Valley Chamber Music Imagines A World Without
KTTN: Statewide Neighborhood Leadership Academy now accepting registrations
KTTN: Audio: Neighborhood Leadership Academy to be offered starting September 13, 2021
The Manomet Current: Adult Education Market Size and Growth to 2028 | Key Players
Missouri Patch: Family Fun On The Great Rivers Greenway
News and Tribune: Carnegie Center to feature exhibit about change along the Monon
PR Newswire: Value Colleges Releases Rankings of the Best Online Degree Completion Programs in the US
Riverfront Times: Popular Filipino Pop-Up Fattened Caf Launches Sausage Brand in Area Grocery Stores
The Rolla Daily News: Missouri S&T to receive $381K for STEM education out of $7.2 million allocated to the University of Missouri System campuses
St. Louis Business Journal: Developing pathways to an educated, diverse workforce for St. Louis
St. Louis Business Journal: T-REX snags grant to launch new 'extended reality' facility
St. Louis Business Journal: Case studies: How two St. Louis firms — one in construction, another in tech — are using innovation to diversify their talent pool
St. Louis Business Journal: Harris-Stowe State University opens geospatial tech lab at T-REX incubator downtown
St. Louis Post-Dispatch: Nicklaus: In one year, St. Louis has made progress toward geospatial goals
St. Louis Post-Dispatch: Partnership is key to success for the city's largest charter school network
St. Louis Post-Dispatch: 5 Gorgeous Wedding Chapel Venues in the St. Louis Area
St. Louis Post-Dispatch: Harris-Stowe opens geospatial lab at T-Rex
St. Louis Post-Dispatch: Dance St. Louis announces 2021-22 season
St. Louis Public Radio: 'Rural Children In Crisis' Brings Light To Dental Care Disparities In Rural Missouri
Waterloo-Cedar Falls Courier: Watch Now: 'Without Music' is theme for Cedar Valley Chamber Music's return to live concert stage

Short URL: https://blogs.umsl.edu/news/?p=90163