New class of Coro Fellows eager to learn, make an impact in the St. Louis community
This year marks the return of the St. Louis Coro Fellows Program, reviving a tradition developing emerging leaders who work and lead across government, business and nonprofit sectors.
The University of Missouri–St. Louis helped revive the program last fall after a two-year hiatus, giving it a new home in the Community Innovation and Action Center.
Ten fellows were chosen to be part of its newest cohort, and they recently began their training and will be spending time at dozens of organizations across the St. Louis area. They'll be committing a collective 12,000 hours on high-impact projects through the nine-month program.
"Over the next nine months, the fellows will participate in rigorous, experiential, community-based leadership training throughout the Greater St. Louis region," said Samantha Babb, the program's director. "We are looking forward to their collective growth and their work with community partners to co-create positive change."
Meet the fellows: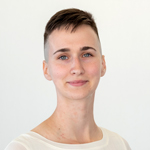 Danijela Bule, St. Louis (by way of Ploče, Croatia)
Bule is a grassroots community organizer focused on relationship building and advocacy for and with unhoused people. She recently moved back to St. Louis after being away for 10 years – first pursuing a bachelor's degree in Latin American Studies at Yale University, then living and working in the New York Tri-state area. Her long-term interests lie in creative social service models driven directly by those who use the services. As a Coro Fellow, she aims to increase her understanding of the social service landscape in St. Louis.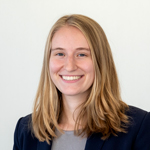 Elizabeth Collinger, St. Louis
Collinger is a native St. Louisan who studied Spanish and Sociology at Grinnell College. Her studies and experiences at Grinnell sparked her passion for faith-based community engagement as well as her interest in education policy, urban planning and the role of interfaith communities in social justice work. These wide-ranging interests and an eagerness to explore diverse avenues to social change led her to the Coro Fellowship. Collinger is ecstatic to return to St. Louis to explore its complex issues more deeply and help create meaningful and equitable solutions.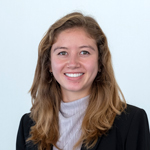 Emily Desmond, Worcester, Massachusetts
Desmond grew up in central Massachusetts and is a recent graduate of Cornell University, where she studied government with a minor in global health. She is interested in comparative governance and local policy implementation, specifically as it relates to city planning, connectivity and public health. As someone with myriad interests, she was drawn to the Coro Fellowship as an opportunity to engage directly with a variety of sectors to hopefully get a more realistic picture of the breadth of change that is possible across diverse spaces.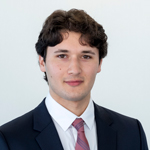 Lorenzo Giamartino, Berkeley, California
Originally from Berkeley, Giamartino graduated from UCLA with a bachelor's degree in political science. During his studies, he became curious about topics of economic development and the impact of technology on day-to-day work activities. As a Coro Fellow, he is eager to gain unique access to a variety of organizations to see how they get work done.
Ebee Grellier, Old Greenwich, Connecticut
Grellier grew up in Old Greenwich and received her undergraduate degree from Washington University in St. Louis, where she studied urban studies with a concentration in public health. During her four years in St. Louis, she discovered passions at the intersections of communications, public health and urban planning/policy. She was drawn to participate in the Coro Fellowship because of her interests across sectors, and she is excited to get hands-on experience working at the intersections of these fields through program placements and informational interviews. Specifically, Grellier is interested to learn more about how decisions are made within St. Louis and cities more generally, as well as how different stakeholders show up and foster change.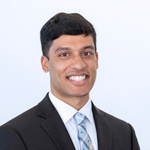 Manusha Jayasinghe, Houston
Jayasinghe is originally from Houston and studied economics and finance at the University of California, San Diego. After graduation and the 2016 presidential election, his interest in politics and civic engagement moved him to become an organizer for multiple campaigns across the country – a role he held for the past three years. From those experiences, he was drawn to the Coro Fellowship to learn how to leverage political and public institutions to deliver tangible policy outcomes for citizens. Through the fellowship, Jayasinghe hopes to understand the complexities of government institutions as they interact with local communities and to become a better public servant, not just at home, but abroad as well.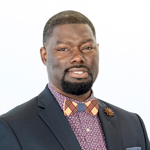 Ronald Jones, St. Louis
Jones, a St. Louis native, is a recent UMSL graduate who majored in media studies. While finishing up his bachelor's degree, Jones served as an AmeriCorps VISTA for two terms. During his tenure, he worked with the St. Louis Vacancy Collaborative and the Community Builders Network as a community engagement specialist. His outreach efforts included supporting the development of neighborhood associations and coordinating with community partners. While in this position, he was intrigued by how public affairs and urban planning intertwined to influence the development of neighborhoods, cities and regions. His interest in this process inspired him to pursue urban development training and eventually join the Coro Fellowship.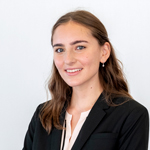 Raya Kazdan, Queens, New York
Born and raised in New York City, Kazdan has always had an interest in understanding the wide variety of cultures that exist in the United States and across the world. This led her to the George Washington University, where she studied international affairs, political science and sustainability. Kazdan is interested in pursuing a career in public policy and/or project management, specifically around women's rights and reproductive rights. She hopes to utilize her experience with the Coro Fellowship to better understand the perspective of community members and the issues they face as well as the avenues available to address these pressing issues.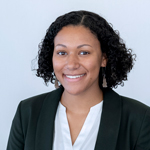 Hannah Motley, Kansas City, Kansas
Motley is a native Midwesterner and a recent graduate of the University of North Carolina at Chapel Hill. As an undergraduate, she studied public policy and philosophy with a concentration in social policy and inequality. Motley is deeply passionate about issues of racial and educational equity and intends to spend her professional life innovating and coalition-building to address these challenges. The opportunity to explore these pressing policy issues and others across different sectors and with diverse local players is what drew her to the Coro Fellowship.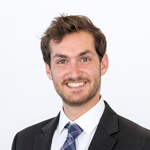 Jesse Strod, Lexington, Massachusetts
Strod grew up in New England and studied environmental policy at Washington University in St. Louis. Over the course of his undergraduate studies, he developed an interest in sustainability issues, and he firmly believes that environmental justice considerations must be the foundation of any environmental work. Through the Coro Fellowship, Strod is excited to deepen his knowledge of city and regional governance structures while also learning more about how to engage with the complex collection of stakeholders that make up urban communities.

Short URL: https://blogs.umsl.edu/news/?p=90794