Eye on UMSL: Final review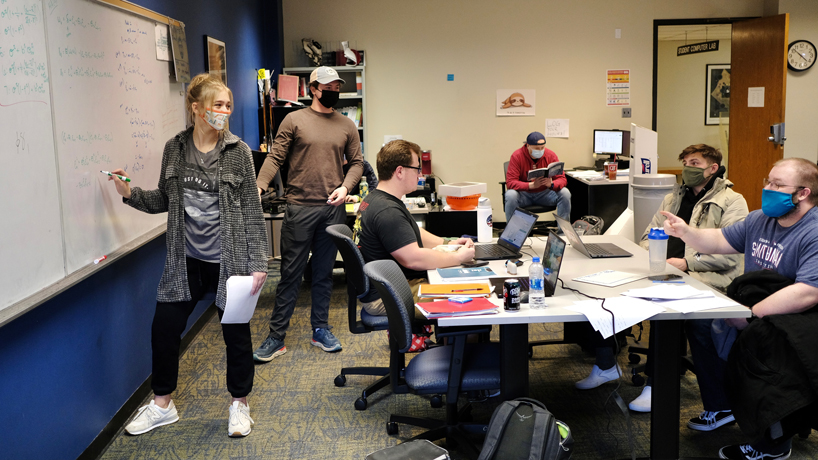 Economics students (from left) Ashlee Sprock, Jacob Krutzsch, Holden Mayberry (seated behind Krutzsch in the background), Dillon Pierce, Bryan Pierce, Nikolos Culp and Joel Fecke hold a last-minute study session for their Business and Economic Forecasting exam Monday afternoon in the Sharon G. Levin Economics Resource Center on the fourth floor of the Social Sciences and Business Building at the University of Missouri–St. Louis. Best of luck to all students during Finals Week.
This photograph was taken by UMSL photographer August Jennewein and is the latest to be featured in Eye on UMSL.

Short URL: https://blogs.umsl.edu/news/?p=91687