Congrats to UMSL's newest grads
We at UMSL Daily loved catching glimpses of the celebrations of the nearly 1,000 University of Missouri–St. Louis students who earned their degrees this semester as well as the 2020 and spring and summer 2021 graduates who came together for the university's first in-person commencement ceremonies in two years.
But we also enjoyed the many joyous social media posts honoring the occasion by UMSL graduates and their friends – a few of which we've included below.
Whether you celebrated in-person or virtually, congratulations to all the graduates! This is a huge accomplishment, and we're proud of you.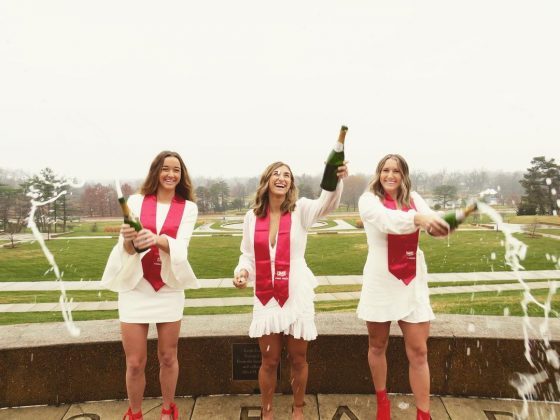 "@umsl – thank you for my people," –Megan Woll, MBA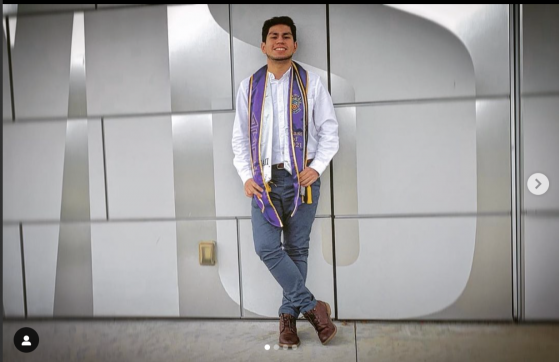 "Getting ready to wrap up this chapter of my life 🎓 I'm exhausted, but also so grateful for these last four and a half years filled with growth, new experiences, and self discovery," –Roberto Marcelo Aldave-Garcia, BSBA with emphases in management and marketing
"Secured the Degree ✅🎓," –Jasmine Carter, BSAcc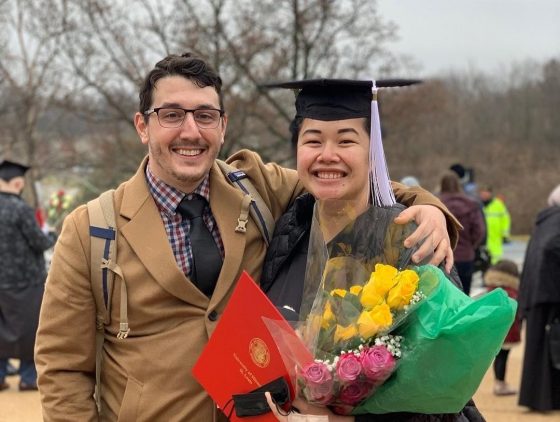 "Fall of 2017 was a tough time in my life and so I decided to move back to my hometown to finish my Bachelor of Science in Biology.
With the obstacles of the divorce, pandemic and carrying a child in my belly I didn't think I was going to finish. With the support of family, friends and Bob I finally finished my BS in Biology and a minor in chemistry. Thank you for being my rock, mom, dad, Zach, Bob and all the family&friends I vented to about my classes 😅
Hey look ma I made it 💕" –Diana Luna Dizon, BS biology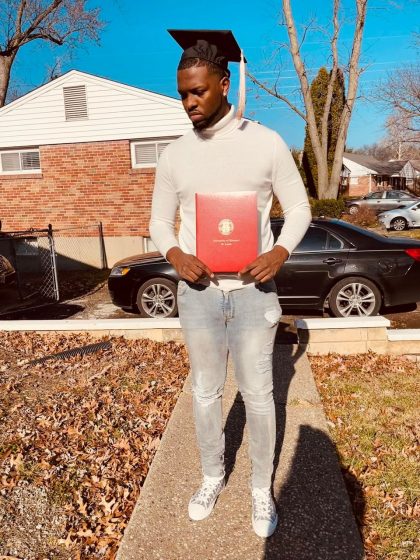 "Graduation Day on to my next move stay tuned
" –Maurice Raynell Evans Jr., BSBA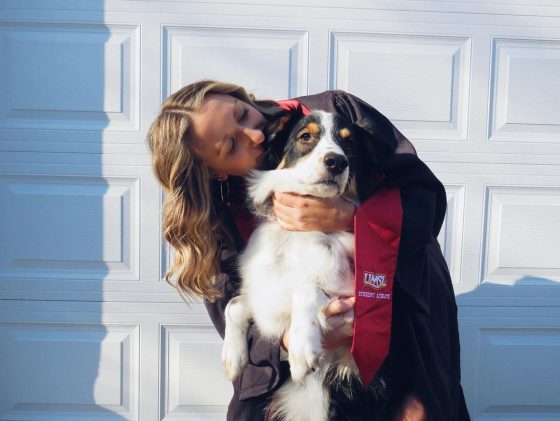 "three & a half years later… thank you for everything @umsl ❤️🎓," -Olivia Klank, BSBA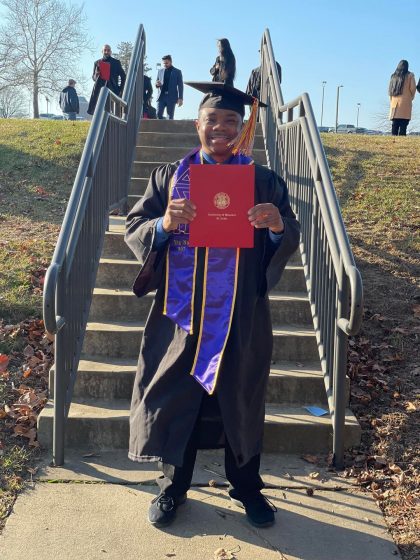 "#UMSLProud," –Timothy Robinson, BS in information systems and technology with a certificate in cybersecurity

Short URL: https://blogs.umsl.edu/news/?p=91770