Media Coverage: January 2022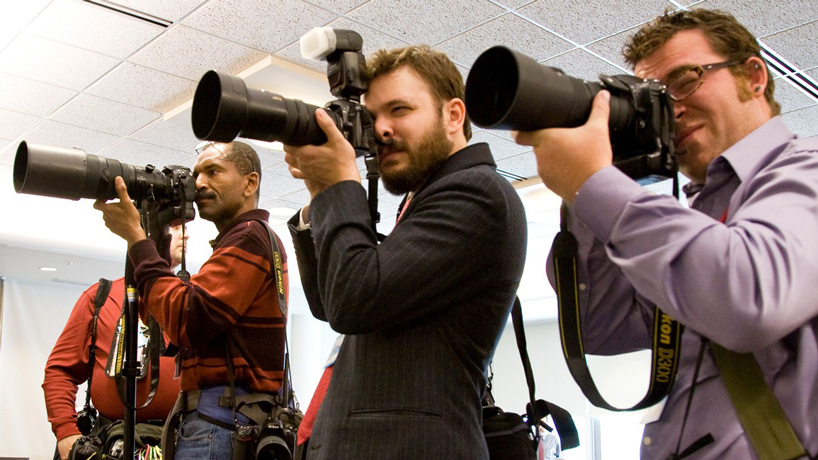 The University of Missouri–St. Louis makes a significant impact on the St. Louis area. Stories about the university, its scholars and their expertise are often covered by local and national news media.
Media Coverage highlights some of the top stories but does not serve as a comprehensive listing. Notice a clip we missed? Email us at umsldaily@umsl.edu.
Featured stories:
The St. Louis Business Journal chronicled the journey of Andy Barnes, economic alumnus, from UMSL student to touring rock musician to restorer of historic buildings in St. Louis. Barnes and his company, Artisan Construction Management, have spearheaded a series of unique and historic projects in St. Louis, including Square's renovation of the former Post-Dispatch building downtown and, currently, the St. Louis Chess Club's expansion into an entire block in the Central West End.
Insider spoke with Sandra Langeslag, associate professor of behavioral neuroscience, about how people's brains change when they fall in love and the subsequent health benefits. Langeslag said oxytocin and vasopressin both drive attachment and pair-bonding, which makes you feel attached to the person you love. These chemicals also contribute to your desire to protect and care for your partner.
The Columbia Missourian featured Tyler Haynes, UMSL Succeed graduate, in its story about self determination in college curriculum for students with with intellectual and developmental disabilities.
Media coverage:
Yolanda Alovor, education alumna
The St. Louis American: Symphony announces Yolanda "Yoli" Alovor as inaugural VP of EDI
St. Louis Business Journal: St. Louis Symphony Orchestra names diversity, equity and inclusion executive
St. Louis Post-Dispatch: St. Louis native will lead SLSO efforts to address equity, diversity, inclusion
St. Louis Public Radio: St. Louis Symphony Orchestra hires Yolanda Alovor to guide diversity plans
Laura Arnold, adjunct professor of political science
Webster-Kirkwood Times: Webster Voters To Elect New Mayor In April
Cathy Arshadi, business alumna
Market Screener: Commerce Bancshares: Cathy Arshadi Honored as a Corporate Leader of Distinction by YWCA
Sam Bender, engineering alumnus
Construction Forum STL: Haberberger Inc. Welcomes Four New Employees
Susan Brownell, professor of anthropology
Bloomberg Businessweek: Beijing Winter Olympics Will Spotlight a Richer, More Confident China
The Guardian: Sport, politics and Covid collide at the Beijing Winter Olympics
The JJ Report: Brand China: The Inside Story of Beijing's Plan to Woo the World
NPR: China excels at the Paralympics, but its disabled citizens are fighting for access
Politico: 'Checking a box': Biden's Beijing diplomatic boycott flop
South China Morning Post: Why China deserves to host the 2022 Winter Olympics
Voice of America: Gu Ailing, an Olympic expert on behalf of China: "Sports immigration" goes against the Olympic spirit
Voice of America: China's Freestyle Medal Hope Is American-born skier-model Eileen Gu
Addye Buckley-Burnell, counseling alumna
BU Today: New Center for Career Development Director to Provide Additional Help for Job-Seeking Terriers
Alan Byrd, former chief enrollment officer
Virginia Patch: George Mason University: Meet Alan Byrd, Mason's Dean Of Admissions
Wilma Calvert, associate professor of nursing
Jefferson City News-Tribune: Two virtual events on tap to celebrate Black History Month
News-Press Now: Black History Month events, resources found at state historical society
Alayna Epps, music student
The St. Louis American: STLCC-Florissant Valley and NCCU's MLK Celebration now virtual
Jeff Ettling, biology alumnus
Florida Politics: The Governor weighs in on redistricting; chaos ensues.
Brett Fechte, criminology and criminal justice alumnus
EdGlenToday.com: IMPACT Strategies Hires Three New Team Members
Illinois Business Journal: IMPACT Strategies adds three new field staff members
St. Louis Construction News & Review: People On The Move In The Local Construction Industry
Max Gillman, professor of economics
Riverfront Times: High Turnover May Lead to Higher Wages in State Government
Kyle Grate, business alumnus
St. Louis Post-Dispatch: SSM Health names Grate president of St. Clare
Adella Jones, chief of staff
The St. Louis American: UMSL chooses Adella Jones to serve as Chief of Staff
St. Louis Business Journal: UMSL chancellor names Adella Jones as new chief of staff
Shea Kerkhoff, assistant professor of literacy and secondary education
Ladue News: $5.1 Million Grant Will Fund UMSL Literacy Education Research
David A. Klinger, a professor of criminology and criminal justice
KMGH-TV: Aurora Police Department facing potential lawsuit over shooting that left 19-year-old injured
The Washington Post: Much of America wants policing to change. But these self-proclaimed experts tell officers they're doing just fine.
Dan Lauer, founding executive director of UMSL Accelerate
KSDK: UMSL Accelerate program granted $50K to 11 business owners during the pandemic
Stephen Littleton, business alumnus
Business Wire: ExxonMobil Appoints Jennifer Driscoll as Vice President of Investor Relations; Stephen Littleton to Retire
Jan Lott, psychology alumna
Market Screener: Doe Run Hires Jan Lott as New Vice President of Human Resources
Timothy Meyer, business alumnus
Citybiz: MG+M Elevates Six Attorneys to Partner in 2022
Illinois Business Journal: Two local attorneys promoted to partner by MG+M
Tracy Mueller, communication alumna
Construction Forum STL: Wellington Environmental Hires Tracy Mueller as Director of Contractor Networking
Rachel Pickering, history alumna
Salina Post: Salina's Coble a nominee for Court of Appeals position
Richard Rosenfeld, Curators' Distinguished Professor Emeritus of Criminology and Criminal Justice
The Advocate: Gun violence, domestic abuse, gangs drove East Baton Rouge murders to record high in 2021
CBS News: Homicides in major American cities increased in 2021, new study finds
Charlotte Observer: A record number of guns found in CMS schools? That was predictable, experts say
Chicago Sun-Times: Chicago's most violent neighborhoods were more dangerous than ever in 2021
The Christian Science Monitor: Is murder upswing starting to abate? Some US cities see declines.
The Crime Report: Murder Surge No Excuse for Abandoning Reforms: Report
Fox News: Murders rose 5% in 2021 compared to 2020; 44% compared to 2019: study
Fox News: Only 42% of DC murder cases were closed after anti-police movement and it could get worse, criminologists say
Fox News: Washington D.C. police withhold key details about homicide unit amid murder surge
Greensboro News & Record: While Charlotte schools face a disturbing influx of guns, few are surprised
The Hill: Homicides in major US cities increased in 2021, report says
The New York Times: Examining the Spike in Murders
Our Weekly: Top OW Covers of 2021
The St. Louis American: City bucks national trend in homicide rates
The Wall Street Journal: Murders in U.S. Cities Were Near Record Highs in 2021
The Washington Post: Homicide rates have soared nationwide, but mayors see a chance for a turnaround in 2022
The Wrap: As Violent Crime in L.A. Rises, Demand for Private Security Among the Wealthy Soars
Shelton Sago, optometry alumnus
Daily Journal Online: Dr. Sago retires after almost 40 years
Toni Siering, business alumna
St. Louis Post-Dispatch: City of Clayton Announces New Director of Parks and Recreation
Donald Stolberg, public policy alumnus
Washington eMissourian: St. Clair hires Stolberg as new administrator
Jacqueline Thompson, professor of theater
St. Louis Post-Dispatch: Jazz Legend Denise Thimes Stars in Metro Theater Company's 'Last Stop on Market Street' at the Grandel
James Turner, political science student
The Missouri Times: Rep. Mitch Boggs seeks to reverse certain hunting regulations for landowners
Sydney Wilhelm, communication and media studies alumna
Webster-Kirkwood Times: Statesmen In Sashes
Travis Wilson, business alumnus
The Missouri Times: Travis Wilson announces candidacy for state representative of Missouri's 65th district
Carla Yuede, neuroscience alumna
Citybiz: Hoth Therapeutics Appoints John Cirrito And Carla Yuede
Other news:
Belleville News-Democrat: Here's a list of events to celebrate the life of Martin Luther King Jr.
KJLU Radio: Local non-profit hosts event to celebrate sobriety
KMOV: Universities take precautions as students to return to class during Omicron surge
Ladue News: $5.1 Million Grant Will Fund UMSL Literacy Education Research
Sedalia Democrat: Compass Health announces scholarship for employees
Smithsonian Magazine: Famed Paleoanthropologist and Wildlife Conservationist Richard Leakey Dies at 77
St. Louis Business Journal: Part of Delmar Divine, former St. Luke's Hospital in West End, opens; Ameren eyes $1.5M solar canopy at nonprofit hub
St. Louis Magazine: Celebrate the legacy of Martin Luther King Jr. with these 6 events
St. Louis Magazine: Dance St. Louis brings "Tango Argentina" to Touhill Performing Arts Center
St. Louis Post-Dispatch: Experienced UMSL women's squad has won its last eight games
St. Louis Post-Dispatch: Parson plan to spend $2.8 billion in federal relief funds includes higher education, parks
St. Louis Post-Dispatch: Best Bets: Kendrick Smith, Godfrey, John Adams at SLSO, Nate Bargatze, 'Disney on Ice' and more
St. Louis Post-Dispatch: UMSL names ecology award to honor Robert Hermann Sr.
Washington eMissourian: East Central College, Southwest Baptist University partnership seeks to provide solutions to teacher shortage
WNCT-TV: Best big college towns in America

Short URL: https://blogs.umsl.edu/news/?p=92263