Eye on UMSL: 200 years of history woven together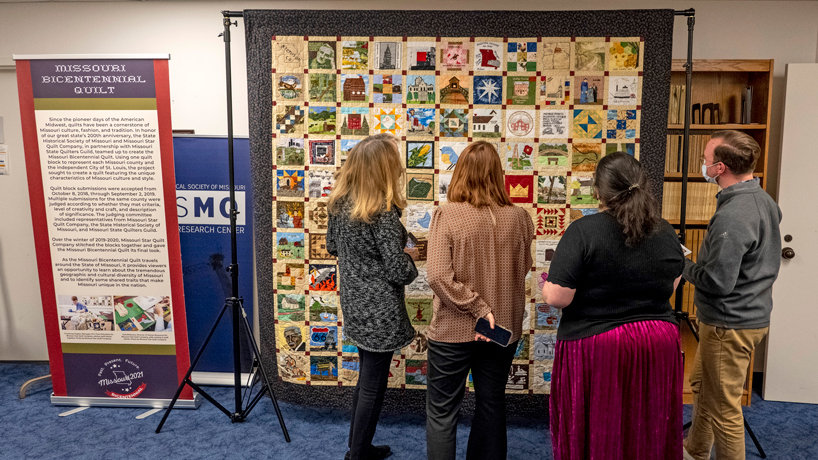 People closely examine the Missouri Bicentennial Quilt on display at the State Historical Society of Missouri St. Louis Research Center in the Thomas Jefferson Library at the University of Missouri–St. Louis. The quilt was created to celebrate Missouri's 200th anniversary of statehood in 2021 and features blocks representing all 114 counties in the state, including the independent city of St. Louis. The quilt began a tour around the state last year and has been at the Research Center on UMSL's campus since Feb. 1. It will remain on display until March 11 and will move to its final location at the Missouri Quilt Museum next fall.
This photograph was taken by UMSL photographer August Jennewein and is the latest to be featured in Eye on UMSL.

Short URL: https://blogs.umsl.edu/news/?p=92359