Eye on UMSL: All that jazz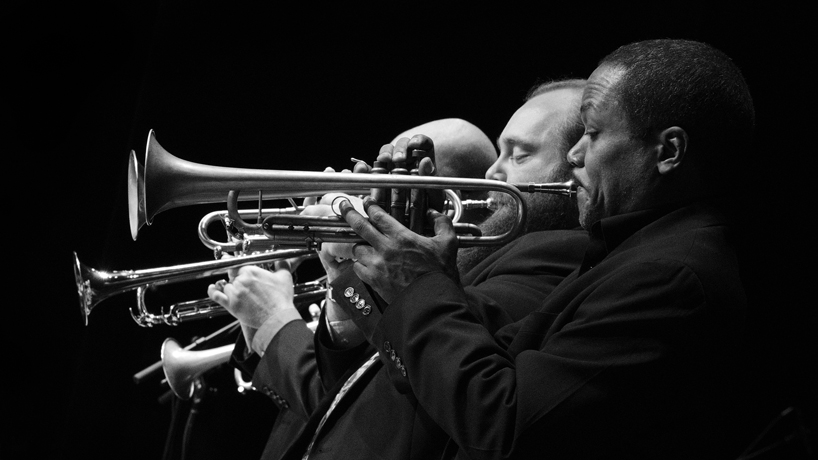 University of Missouri–St. Louis alumnus Dustin Shrum (left) and Danny Campbell of the Jazz St. Louis Big Band perform with passion Friday during the 2022 Greater St. Louis Jazz Festival at the Blanche M. Touhill Performing Arts Center.
The Jazz St. Louis Big Band and the UMSL Jazz Orchestra, directed by Adaron "Pops" Jackson, treated concert goers to compositions and arrangements by jazz luminaries and icons such as Duke Ellington, Count Basie, Dizzy Gillespie and Benny Goodman. The event marked the return of the Jazz Festival to the Touhill after a two-year hiatus amid the COVID-19 pandemic. Look for more coverage of the festival in UMSL Daily later this week.
This photograph was taken by UMSL photographer August Jennewein and is the latest to be featured in Eye on UMSL.

Short URL: https://blogs.umsl.edu/news/?p=93365