UMSL will celebrate spring and summer graduates with six ceremonies beginning Friday
The University of Missouri–St. Louis will recognize more than 1,800 students earning degrees in either May or August as it celebrates commencement with six ceremonies this weekend.
"My wish for you, and for your family and friends, is that you are filled with pride," Chancellor Kristin Sobolik said in a message to the graduates. "I hope you feel the recognition you've rightly earned, and I hope you feel content in the knowledge that what you've achieved in your time here is a foundation for the rest of your future successes. May you go forward ready to transform your life into the one you dream of – and ready to help others do the same."
Commencement weekend will begin at 2 p.m. Friday with a ceremony celebrating graduates of the College of Optometry at the Blanche M. Touhill Performing Arts Center and will feature five more ceremonies – three Saturday and two Sunday – at the Mark Twain Athletic Center.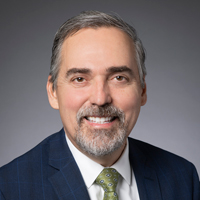 Dr. Sean Mulqueeny will deliver the commencement address at the College of Optometry ceremony. Mulqueeny is a proud St. Louis native and Normandy High School alumnus who has earned two academic degrees with honors from UMSL. He has practiced optometry in the St. Louis region since 1991 and serves as externship preceptor and adjunct clinical professor for UMSL Optometry and is assistant clinical professor at the Pennsylvania College of Optometry at Salus University. Mulqueeny specializes in the management of ocular diseases and the co-management of refractive and cataract surgeries. Mulqueeny has won many prestigious awards, including the Award for Clinical Excellence in the Area of Ocular Disease and the Vision Service Plan Scholarship for Clinical Excellence. He is active in clinical research involving dry eye syndrome, is the president of the M.D./O.D. Contact Lens Foundation of Saint Louis and serves on advisory boards of Allergan, Novartis, Alcon, Zeavision and others.
Saturday's events will feature two ceremonies recognizing graduates of the College of Arts and Sciences. The first ceremony at 9 a.m. will be for graduates of arts, humanities, mathematics and sciences. Nicole Adewale, a principal of ABNA Engineering, will deliver the commencement address.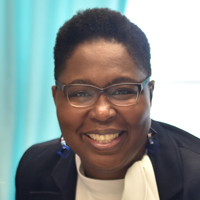 Adewale, a member of the UMSL Chancellor's Council, is a co-founder of ABNA and remains highly involved in the day-to-day management of the company, which has grown from its beginnings as a two-person firm in 1994 and now includes more than 60 professionals doing work throughout the Midwest. ABNA provides structural, land surveying, geotech, construction management, testing and inspection, and civil engineering design services for civil infrastructure, as well as industrial, educational, healthcare, and commercial projects. Adewale holds a BS in civil engineering from the Georgia Institute of Technology, a BS in urban affairs from Harris-Stowe State University and is currently pursuing a Doctor of Education in Social Justice in Education at UMSL. One of her greatest passions is opening doors of opportunity for young people to pursue careers in STEM. Adewale is a lifetime member of the National Society of Black Engineers and has helped raised more than $100,000 for college scholarships through the St. Louis Gateway Chapter of NSBE.
The second ceremony at 2 p.m. will celebrate graduates in social sciences, general studies, interdisciplinary studies and liberal studies. Matthew Shank, president of the Virginia Foundation of Independent Colleges and president emeritus of Marymount University, will give the commencement address.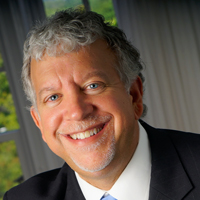 Shank became the eighth president of the Virginia Foundation of Independent Colleges, which works to advance the values and strengths of sixteen independent member colleges and universities in Virginia. Before that, he served as Marymount University's sixth president from July 2011 until June 2018. He also is a former dean of the School of Business at the University of Dayton. An accomplished scholar, Shank has consulted with more than 75 organizations in the areas of marketing research, strategic planning, and marketing strategy. He published numerous articles, presented at many conferences and is the author of the book "Sports Marketing: A Strategic Perspective (Sixth Edition)." In recognition of his work at Marymount, Dr. Shank received the 2012 Global Education Leadership Award from the World Affairs Council. In addition, he accepted the World Affairs Council – DC Global Educator of the Year Award on behalf of Marymount in March 2017.
Evelyn Moore, the director of engineering and chief engineer for the F/A-18E/F and EA-18G Programs for Bombers and Fighters in Boeing Defense, Space and Security will deliver the address at the 7 p.m. ceremony honoring graduates of the College of Nursing, School of Social Work and the UMSL/Washington University Joint Undergraduate Engineering Program.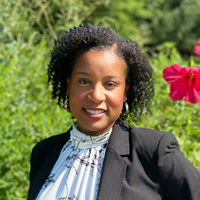 In her role at Boeing, Moore is responsible for program technical excellence and supporting the achievement of the aircraft system performance requirements. She directs all recurring and nonrecurring engineering efforts for the F/A-18 family of strike fighters. Moore was previously the director of engineering for F/A-18 & EA-18G Mission Systems within the Boeing Strike, Surveillance and Mobility division, where she was responsible for overall customer satisfaction, quality, cost, and schedule performance for avionics-related development and production activity for the tactical aircraft programs. Moore joined Boing in 2004 as a manufacturing test engineer for electrical substation communications equipment at Distribution Control Systems in Hazelwood, Missouri. She holds BS in electrical engineering from the UMSL/WUSTL Joint Undergraduate Engineering Program as well as a master's in engineering management and a graduate certificate in project management from Washington University. She completed the executive master of international business at Saint Louis University in 2018.
Sunday's first ceremony will be held at 1 p.m. to recognize graduates of the College of Education. Rhonda Key, the assistant superintendent for High School Education, School Safety, and Alternative Education at the Hazelwood School District, will deliver the commencement address.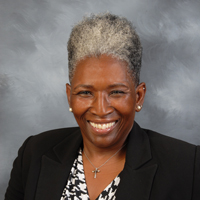 Key is an educator with more than 30 years of experience serving as a superintendent, director of secondary schools, school improvement specialist, high and middle school principal, assistant principal and teacher of biology in urban, rural and suburban school districts. Her current professional focuses are putting transformational leadership concepts into practice, building professional learning communities in school settings and infusing high academic and performance standards of excellence across all aspects of school curriculum and nurturing and developing leaders of tomorrow. Key was named 2019 High School Principal of the Year for the St. Louis Region while working at Jennings Senior High School. She holds a PhD from the University of Missouri–Columbia with an emphasis in curriculum and instruction and reading methods in 2005. She also holds bachelor's and master's degrees from Lincoln University in Jefferson City, Missouri.
The weekend's final ceremony to honor graduates of the College of Business Administration will begin at 6 p.m., and Terry Elmendorf, a 35-year veteran of Boeing, is scheduled to speak.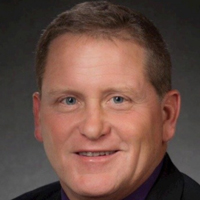 Elmendorf, a member of the Chancellor's Council and now an executive in residence in the College of Business Administration, is an accomplished financial executive with extensive global experience in overseeing and directing financial strategy, operations, initiatives and personnel.  His most recent position was the vice president and chief financial officer of Boeing Global Finance Operations. In this role, he oversaw the finances of Boeing offices and facilities around the world, including in Australia, the United Kingdom, Saudi Arabia and India. Elmendorf joined Boeing in 1986 and has held numerous finance leadership positions in a broad range of programs and businesses, including Boeing Defense, Space and Security International Finance and Contracts, Weapons, Services, F/A-18, Unmanned Combat Air Vehicle and Advanced Development. He brings extensive experience in financial planning and analysis, international finance, contracts, accounting, earned value management, corporate development, U.S. government contracting, cost accounting and other disciplines. Elmendorf holds a BS in accounting and an MBA from UMSL.
Spring 2022 Commencement Schedule
Friday, May 13, 2022:
2 p.m. – College of Optometry
Saturday, May 14, 2022:
9 a.m. – College of Arts and Sciences I – Arts, Humanities, Mathematics and Sciences
2 p.m. – College of Arts and Sciences II – BGS, BIS, BLS and Social Sciences
7 p.m. – College of Nursing, School of Social Work, Joint Undergraduate Engineering Program
Sunday, May 15, 2022:
1 p.m. – College of Education
6 p.m. – College of Business Administration

Short URL: https://blogs.umsl.edu/news/?p=93722