UMSL set to welcome back students with Triton Take-Off, Weeks of Welcome activities
Fall classes get underway next week at the University of Missouri–St. Louis, and the campus is ready and waiting to welcome new and returning students.
To kick off the new school year, the Office of New Student Programs and the Office of Student Involvement have planned events and activities, termed "Weeks of Welcome," to help first-time UMSL students get the lay of the land and engage those who are continuing. For students new to UMSL, Triton Take-Off Weekend begins Thursday.
The weekend of events is an extensive orientation designed to assist new students in their transition to college by providing opportunities to engage with a diverse group of classmates and faculty and staff while introducing them to the UMSL campus and its culture and customs.
All students are invited to the Serendipity Sendoff, a ceremonial tradition since 2014 that is intended to bring good fortune to those on the UMSL journey. It will begin at 6 p.m. Saturday on the lawn outside University Libraries.
From meet-and-greets to scavenger hunts, WOW will have something for everyone. So whether you're an introvert or extrovert, or the outdoorsy type or the type that prefers to be indoors and cozy, all are welcome.
Here is a look at some of the events and activities during Weeks of Welcome:
Back to School Bingo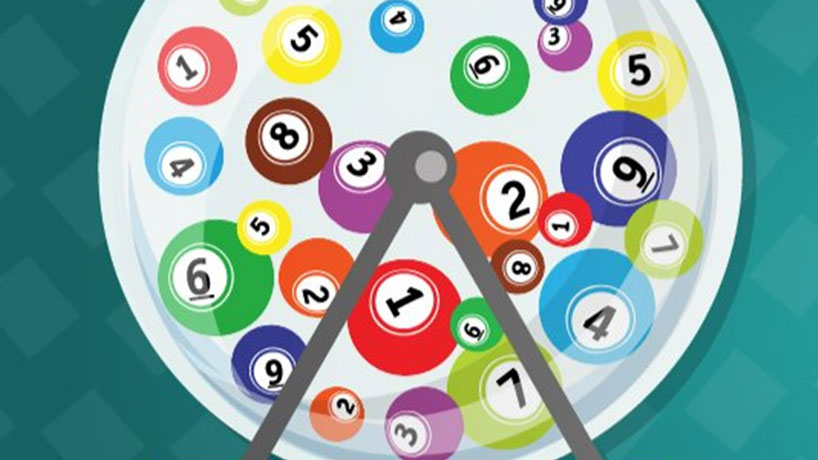 Join in the fun at late-night Bingo and enjoy some treats, meet your peers, and play a few rounds of Bingo to win some back-to-school prizes!
Thursday, Aug. 18,  7-10 p.m.
Location: Ed Collabitat
UMSL College Meet and Greets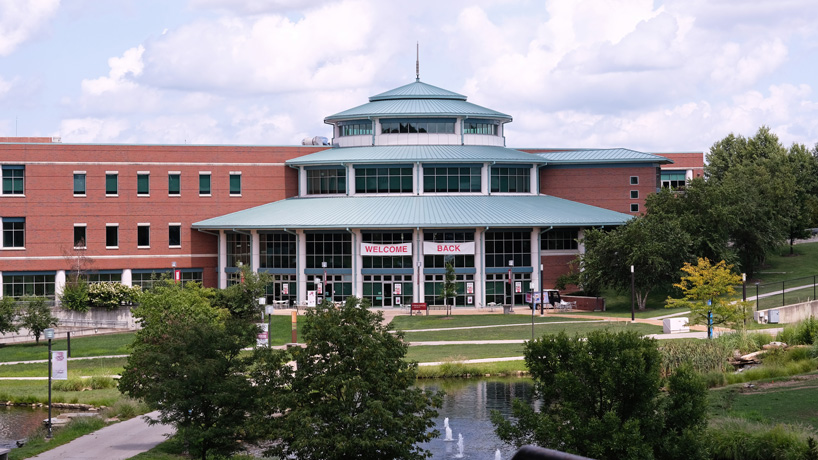 Meet faculty and staff from the College of Arts and Sciences, the College of Business Administration, the College of Education, the College of Nursing, the UMSL/Washington University Joint Undergraduate Engineering Program and the School of Social Work.
Friday, Aug. 19, 10-11:30 a.m.
Location:
College of Arts and Sciences – Social Science Building – Math & Writing Center
College of Business Administration – First floor of Anheuser-Busch Hall
College of Education – South Campus Classroom Building
College of Nursing – Nursing Administration Building
UMSL/WUSTL Joint Undergraduate Engineering Program – Science Learning Building
School of Social Work – 9:30 a.m.-2 p.m. orientation in 410 Social Sciences and Business Building
Welcome Back Bash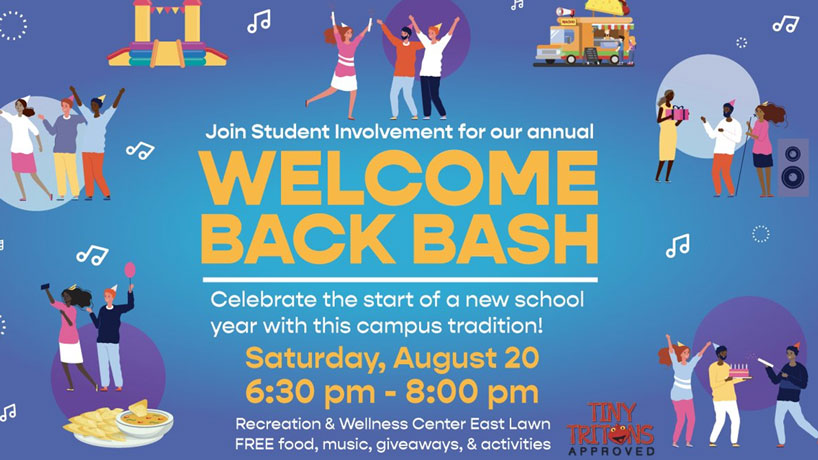 Immediately following Serendipity Sendoff on Saturday evening, join the Office of Student Involvement for food, activities, giveaways and more! Meet new friends before starting classes.
Saturday, Aug. 20, 6:30-8 p.m.
Location: Recreation & Wellness Center East Lawn
St. Louis Scavenger Hunt on MetroLink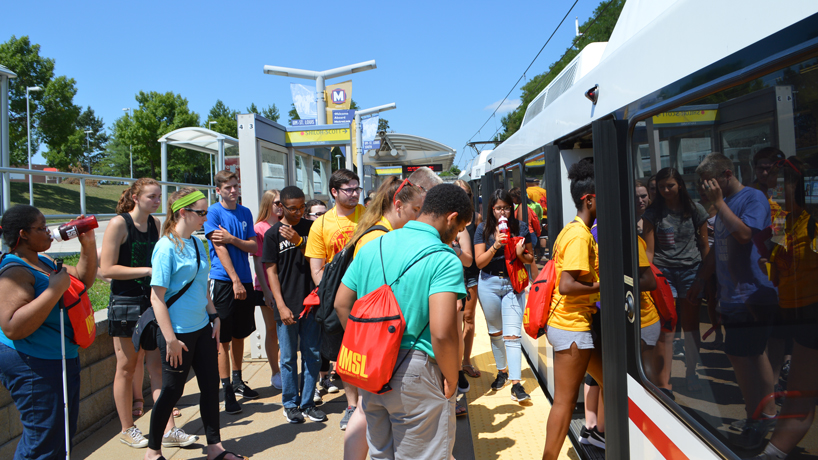 Take a scavenger hunt on the MetroLink and get better acquainted with St. Louis!
Sunday, August 21, 3-5 p.m.
Location: Meet at the South Campus MetroLink Station
Penthouse Party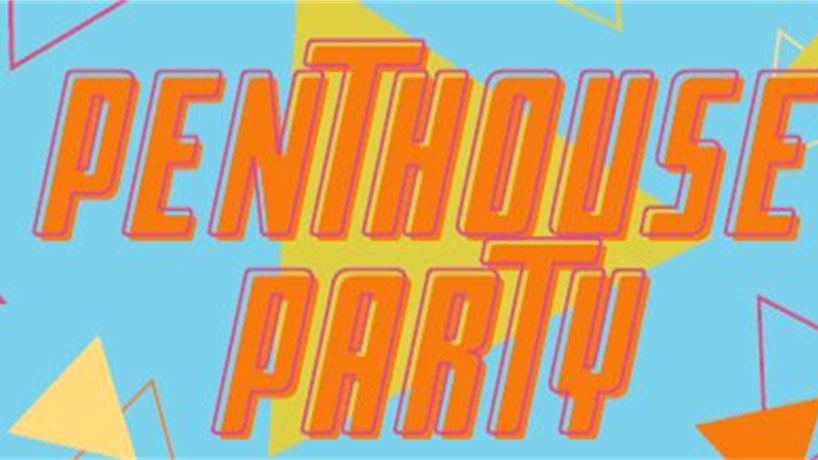 Come meet the staff in the Office of Student Involvement and learn about how to get involved in their upcoming programs and events. Get a snack from the french fry bar and get a chance to win an inflatable hot tub. Free food and giveaways!
Monday, Aug. 22 and Tuesday, Aug. 23; 1-3 p.m.
Location: Office of Student Involvement, 366 Millennium Student Center
University Program Board – Oak Hall Pool Party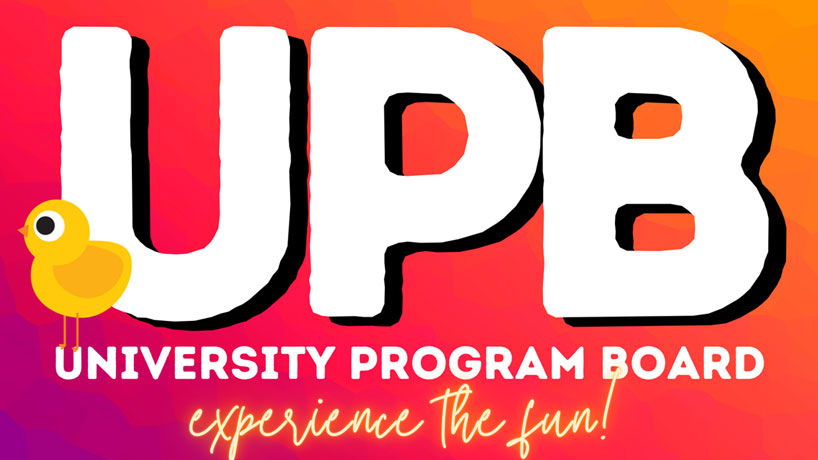 Join the University Program Board for a night of fun an the annual welcome party! Some things to look forward to at the event are a photo booth, shaved ice truck, DJ, water slide and more. Make new friends, fla-mingle, and have fun, all for free! Don't miss out on this once-a-year event!
Friday, Aug. 26, 7-9 p.m.
Location: Oak Hall Pool
Rainbow Extravaganza
We want to welcome all our LGBTQ+ students, faculty, staff and their allies to campus! Make new friends, enjoy free snacks and grab your pride swag at this Week of Welcome event. Come learn about student organizations, LGBTQ+ History Month events, leadership opportunities and more.
Tuesday, Aug. 30, 3:30-4:30 p.m.
Location: Fireside Lounge
Stomp the Quad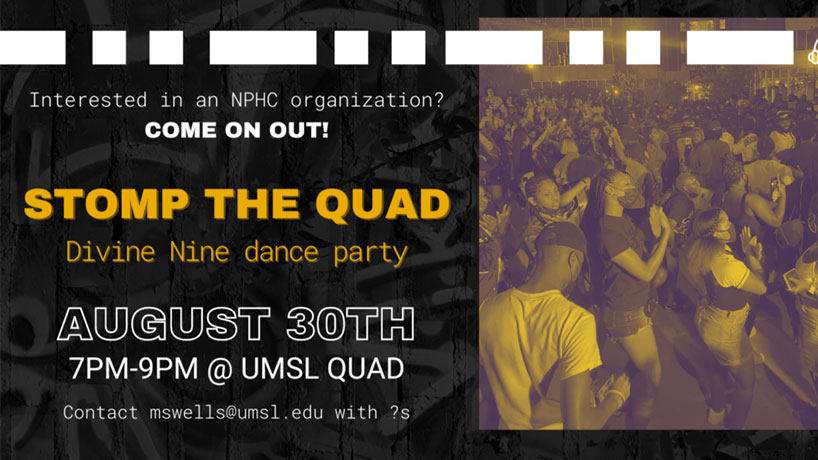 Join members of the campus-based and citywide social, Greek-lettered organizations for a dance party in the Quad!
Tuesday, Aug. 30, 7 p.m.
Location: The Quad on North Campus
Involvement Jamboree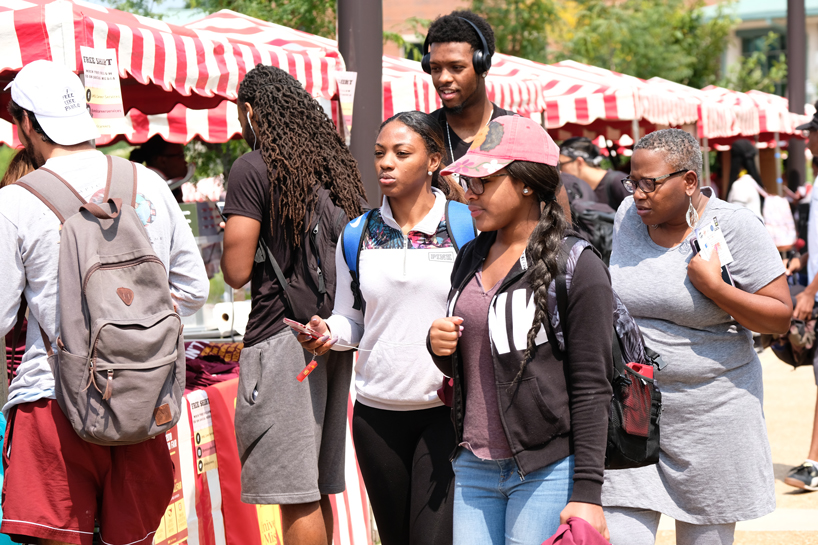 Join the Office of Student Involvement and student organizations for the annual involvement expo. The Involvement Jamboree is an event to meet UMSL's student organizations, find resume-building opportunities, make new friends and discover your passions. Student organizations will be tabling in the RWC East Lawn, handing out goodies and looking to get to know you!
Wednesday, Aug. 31, 11 a.m.-1 p.m.
Location: Recreation & Wellness Center, East Lawn
For more opportunities to get involved during Weeks of Welcome and throughout the year, visit UMSL Triton Connect.

Short URL: https://blogs.umsl.edu/news/?p=94576