Eye on UMSL: Deep learning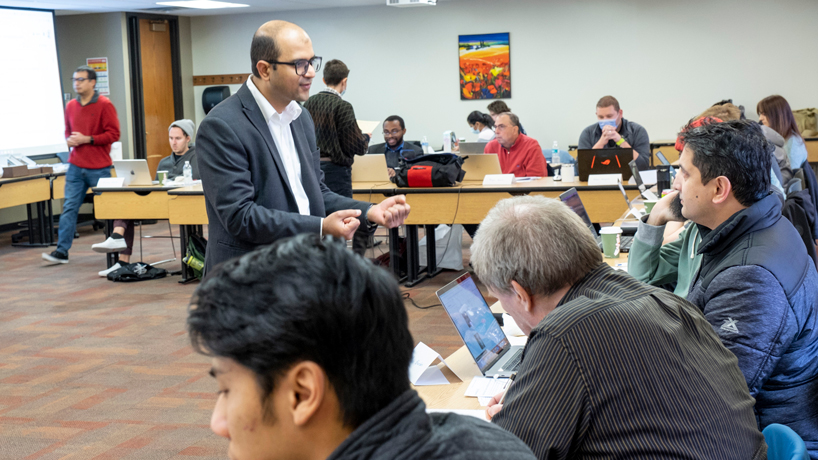 Badri Adhikari, an assistant professor in the Department of Computer Science, explains some of the principles of artificial intelligence and deep learning to the participants at a full-day, hands-on workshop on deep learning held last Friday in the Social Sciences & Business Building at the University of Missouri–St. Louis. Adhikari and his students Shaney Flores, Colton Fitzjarrald, Amulya Reddy Lakku, and Kate Arendes organized the workshop, which drew 21 participants, many of whom were industry professionals and academics. The workshop was supported by the IEEE St. Louis chapter and UMSL's computer science department.
This photograph was taken by UMSL photographer August Jennewein and is the latest to be featured in Eye on UMSL.

Short URL: https://blogs.umsl.edu/news/?p=96248