Eye on UMSL: Capturing a legacy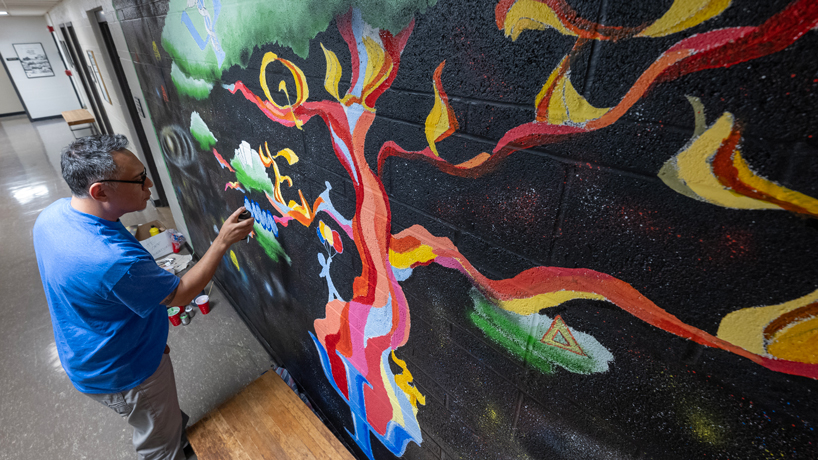 Chicago artist Nino "Tsel One" Rodriguez works on an interpretive mural last month for the Department of Psychological Sciences at the University of Missouri–St. Louis. The mural, which is located on the third floor of Stadler Hall, is filled with symbols and representations of the department's various disciplines. Students contributed to the mural, as well.
The mural is also a way to memorialize Associate Professor Bettina Casad, who passed away on March 6 at the age of 44. She and her work are represented in several places in the mural, including the EQUITY branches of the tree, which reflect her work related to equity in STEM; the bench with a dog, which represents her involvement with rescue dogs; and the book with her initials and glasses nearby.
This photograph was taken by UMSL photographer Derik Holtmann and is the latest to be featured in Eye on UMSL.

Short URL: https://blogs.umsl.edu/news/?p=98039