Eye on UMSL: One last show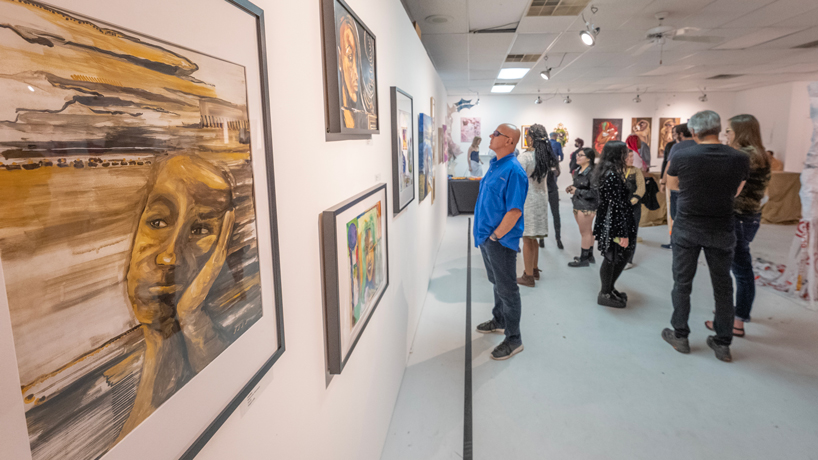 Abigail Lollis' "Untitled" watercolor monotype waits patiently for the next guest on Friday during the Senior Studio Art Capstone exhibition at Sculptureworks Ferguson.
The Department of Art and Design at the University of Missouri–St. Louis held the reception to showcase the works of students in the studio area of the BFA program including: Addy Berge, Sarah Butler, Jo Ann Eastern, McKenzie Eby, Isabel Flick, Meghan Gallagher, Felicity Johnson, Elizabeth Kamau, Abigail Lollis, Cynthia Nathan, Chile Nguyen, Olivia Obi, Daisy Pryer, Ben Schellhardt and Morgan White.
This photograph was taken by UMSL photographer Derik Holtmann and is the latest to be featured in Eye on UMSL.

Short URL: https://blogs.umsl.edu/news/?p=98189