Eye on UMSL: Hispanic Heritage Month kickoff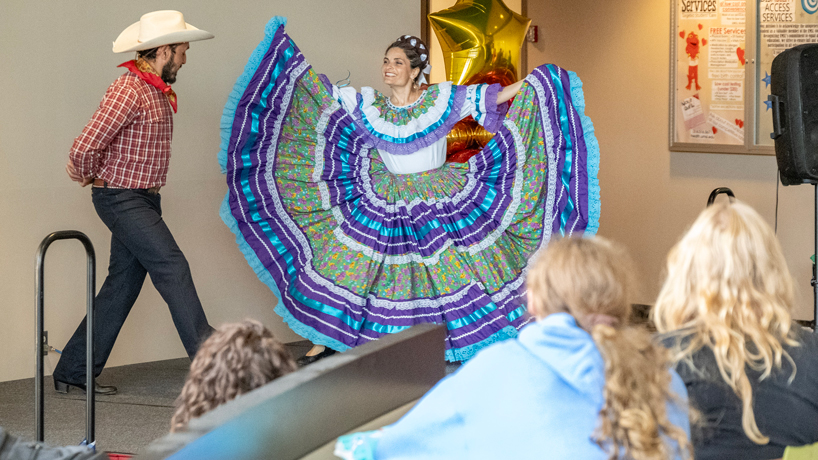 Juanjo Gonzalez and Amber Nelson were among the members of Alma de Mexico performing traditional dances for University of Missouri–St. Louis students to help kick off Hispanic Heritage Month on Monday on the ground floor of the Millennium Student Center. Attendees also had a chance to dine on traditional dishes such as arepas and empanadas while marking the beginning of a month that runs from Sept. 15 through Oct. 15.
The event was part of the Office of Student Involvement's LGBTQ+ and Diversity Initiatives. Hispanic Heritage month activities continue over the next four weeks.
This photograph was taken by UMSL photographer Derik Holtmann and is the latest to be featured in Eye on UMSL. View more UMSL photos by visiting the UMSL Flickr and Instagram accounts.
To take part in more Hispanic Heritage Month programming, check out the flyer below.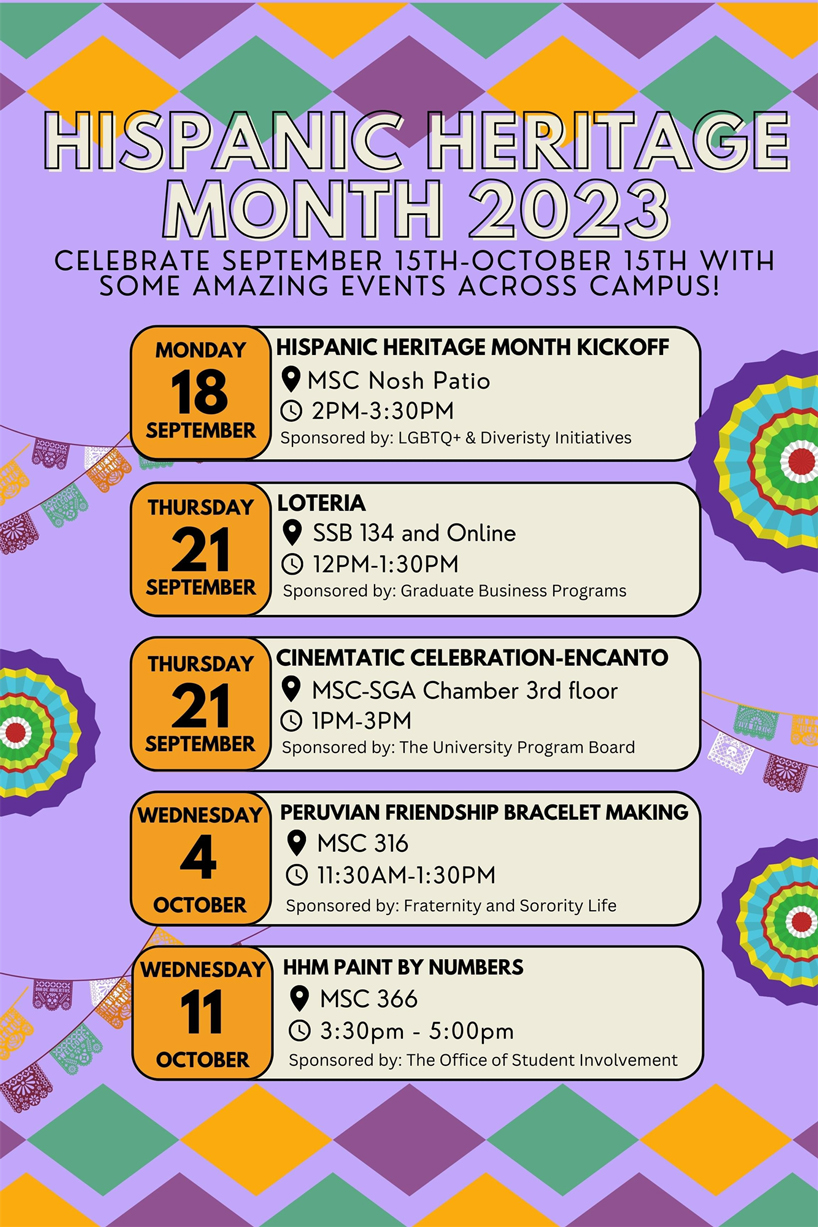 Short URL: https://blogs.umsl.edu/news/?p=99827