Women's Hackathon – A Great Success!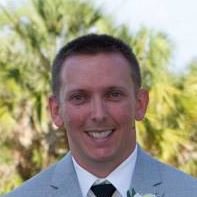 JR Maxfield, PHR
Lead Talent Acquisition Specialist
Information Technology
@EHcareersIT
This past Saturday, Enterprise Holdings' IT Department participated in and sponsored a Women's Hackathon at the University of Missouri St. Louis (UMSL). The event was the second annual and hosted by UMSL's Information Systems' (IS) department, which is led by Dr. Dinesh Mirchandani. Both Enterprise and UMSL are very passionate about getting women and students interested in programming and technology.
Over 40 female participants and 15 mentors attended the Women's Hackathon. The challenge, "build a game, desktop, mobile, or web application to illustrate or visualize the impacts of climate change so as to educate and inspire people to action." That is exactly what they did.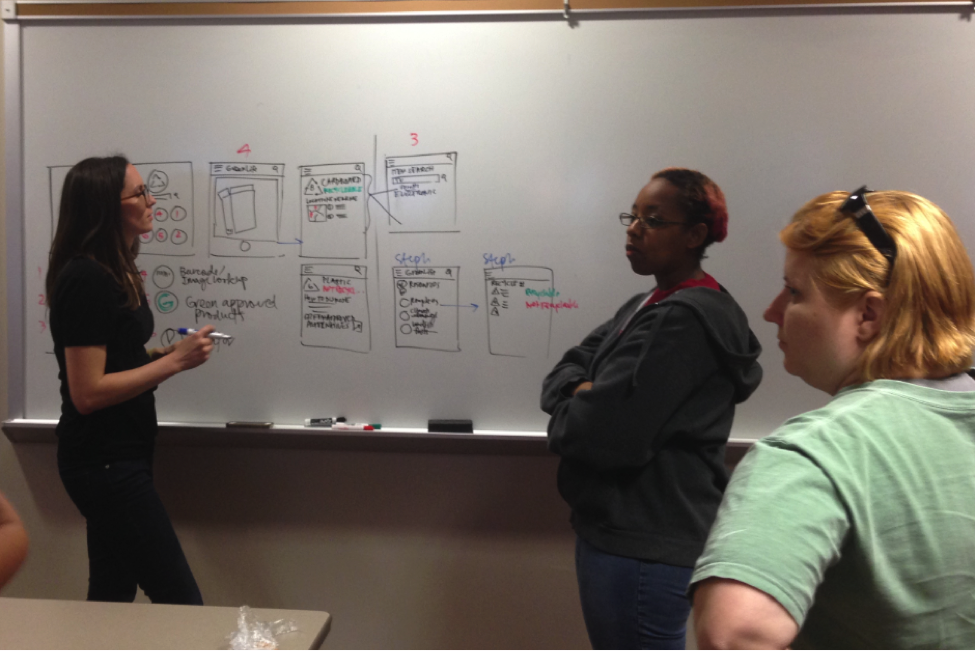 (Software Engineer, Emily Coates (pictured here on the left), leads her team through a wire framing exercise as they design their mobile app Green Life.)
Divided into seven teams and given just under eight hours, the teams got to work. Emily Coates, a Software Engineer in Enterprise's Location Services team participated in the hackathon as a mentor. Emily led her team through an extensive ideation session, which was followed by her assisting them as they developed user stories. They then set off to develop wire frames for their mobile application they later named Green Life. Green Life had many functions, most notably, a recycling center location service that identified which items each center recycled, amount the center would pay for the item and the environmental impact of recycling the item. Though Green Life did not place in the competition, they built an application they can certainly be proud of.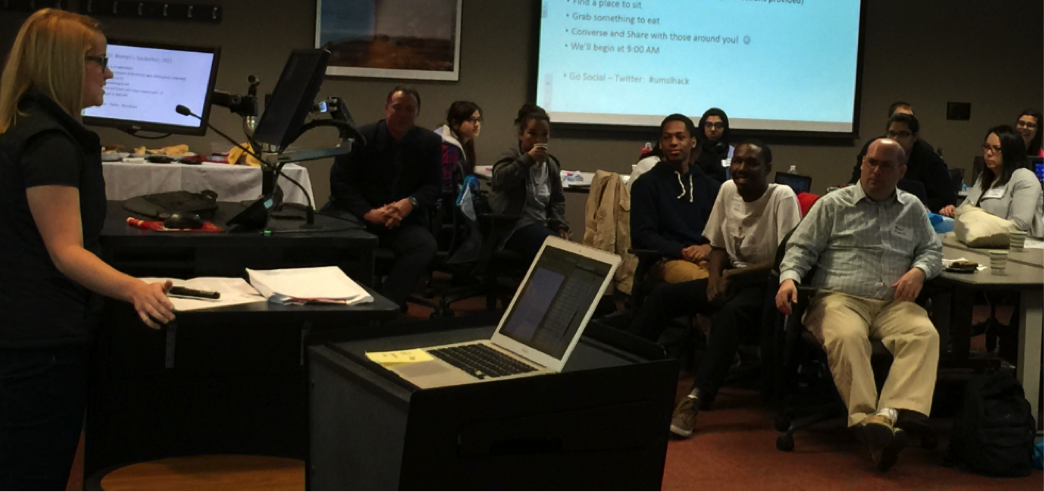 (Sophie Russo, a member of EHI's Rental Ops and Services team, address the audience at UMSL's Women's Hackathon about the importance of diversity in the field of technology.)
Enterprise was also represented at the hackathon through participant and key note speaker Sophie Russo. Sophie is an Associate Software Engineer in Rental Ops and Services. She spoke to participants about her decision to change careers and pursue IT. She also spoke about why she believes technology is such a great field to work in. She and her team later went on to create an app named Albero which allows friends, family or anyone in a social network to challenge each other to recycle. Whoever collects the most points through self-reporting their recycling wins, and so does the environment. Do in large part to Sophie's effort, her team created a fully functioning application and took home third place.
While the applications created at the Women's Hackathon were impressive, they were not the highlight of the event. The greatest achievement of the day was that the Women's Hackathon created interest and passion for programming in many female students, most of which had no programming experience or education. Second place went to a team of four female students for creating a game designed to get youth interested in recycling. Not one of the four had any programming experience to speak of, but with guidance and mentorship they created a very appealing game. As a result of their success all four students expressed interest in pursuing programming through the university, Launch Code or as a hobby. It is possible that many of our community and company's future leaders participated in this Women's Hackathon, and that makes it a great success.