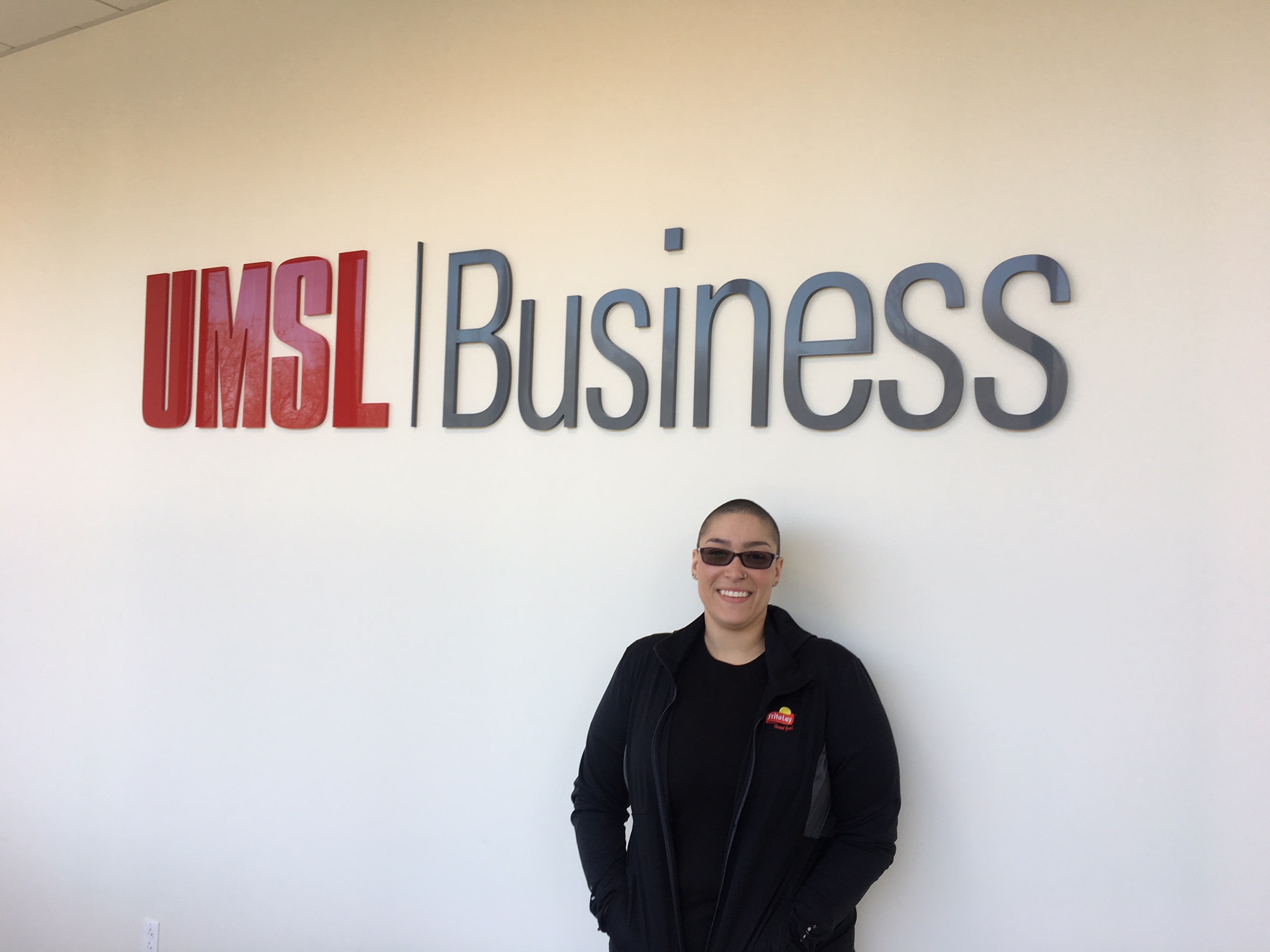 Why Internships Are Important: A Look Inside an Internship at Frito-Lay
By: Megan Rothermich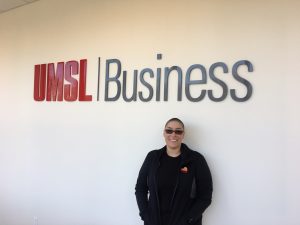 Kevia Jett-Ricketts is 30 years old and a returning learner, who works full time at E-Trailer while she is in school. Kevia is a student at UMSL's College of Business Administration and is also part of the Pierre Laclede Honors College. She is a dear friend of mine and a great inspiration to many. Her unwavering work-ethic is what sets her apart from others and has gotten her to where she is today.
After a successful internship experience at Frito Lay, Kevia was offered a full-time position at the company, which she will start after her graduation in May 2018.
---
Q: How did you hear about the internship at Frito Lay?
A: I saw their table at the Career and Internship Fair at UMSL in the spring. The HR representative was sitting with free chips (who doesn't love free chips!) and I approached the table, wondering why no one else had stopped by. Intrigued, I asked the HR representative why she hadn't seen much traffic, and her response was, "I have free chips, I'm really not sure why people aren't stopping by!"
We ended up sparking a conversation that I believed went well. The HR representative called me a week later to set up an interview.  
The day of the interview, I stopped to fill up my gas tank and ended up spilling some gasoline on my foot, which made me smell like gasoline for the rest of the day. I thought the interview went terrible, so feeling like I missed out on an amazing opportunity, I broke down and shed a few tears. I was certain I failed the interview. But 2 hours later I got an email from the HR representative. I remember the date, October 7th, because it was a big day for me. The email was asking me to go to Kansas City, MO for the second round of interviews!
Q: How did the interviews take place?
There were 3 30-minute round interviews. The first 30-minute interview was a 1-person interview, the next one was a 2-person interview, and lastly, another 1-person interview. All together 4 people interviewed me that day. I felt super pumped about this opportunity after the interviews, and I appreciated the amount of time and effort they put into interviewing people for internships.
The week after my second round of interviews, I opened my email and saw that I had received the official offer for the internship.
Q: Fast forward to your first day at the internship, what was that like?
A: For our first day, we were back in Kansas City for 3 days. We learned what our projects for the summer would be and learned how to use the tablets. After that we went and toured the plant in Topeka to see how chips are made. This is standard for all Frito Lay employees, as they want their employees to really understand the process.
Q: After you returned from Kansas City, what were your responsibilities during your internship?
A: Overall my project was to make sure that 16 stores we were assigned were tagged appropriately and stripped correctly. Basically, making sure every chip was in its correct spot.  I happened to be doing small format stores, which is mostly convenient stores, such as Casey's.
Q: How did you close out the summer?
A: At the end, we got to go to Las Vegas and present what we did in front of Pepsi executives. The awesome part of the presentation in Vegas is that your presentation wouldn't decipher whether you would get the job or not. You were evaluated by the people that worked close with you all summer so that there wasn't too much pressure on the presentation. I ended up getting a verbal confirmation that I would get a full-time job offer before going to Vegas.  "You have a position with us" was all that my boss said, and I was ecstatic.
About a week after I returned from Vegas, I received a call from the HR representative with the actual verbal job offer and the starting salary.
Q: What are the takeaways from your internship at Frito Lay and what do you want other students to know about taking an internship?
A: My takeaway is that Frito Lay really cares about who they hire, and they care about making sure not only you are right for the company, but that the company is right for you. Internships are what you make of it. You should make the best of your experience. I was lucky enough to have a great mentor and she showed me what I would have to deal with daily if I decided to work for Frito-Lay. I also learned that time management is essential because the job is quite autonomous. Be proactive in your internships and don't be afraid to ask for help.
Lastly, I want to thank Lisa Fikki, the Internship Coordinator at UMSL, because without her I would have never known about the career fair and the amazing opportunities that came with it. It is important to take a chance with your internships even though you might not know what to expect, you can end up having a job lined up for you when you graduate. Take advantage of the things you have available to you at UMSL, you won't regret it.
---