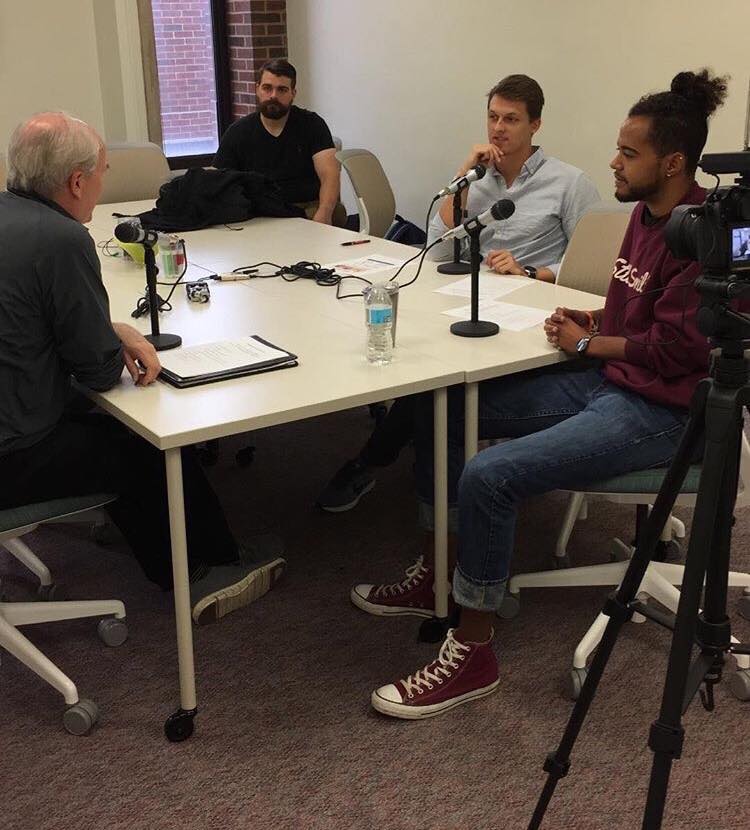 Podcast: The EQ Student Accelerator
By: Kylie Ham
---
The In Your Business podcast is a great way for UMSL students to stay up to date on interesting events going on at UMSL and in the business world. Listening to the podcast is very accessible and easy to listen to while you're on the go. The podcast is focused on several of the topics that business majors are interested in including marketing, branding, management, and even international business. This is a good way to stay informed and be able to have a conversation with other peers about relevant topics.
In the latest podcast from In Your Business, Radek Chupka and Nick Boyd are talking to Dan Lauer, the Founding Executive Director of UMSL Accelerate to discuss the EQ Student Accelerator program. This program is for any student with an idea for a business, or a business that is any stage. The first step is to fill out a 14 question long application about your business or business idea. While being in this program you have access to workshops and mentoring programs, as well as the chance to win 5-30 thousand dollars in order to support the growth of your company. The podcast outlines the process for application and winning the monetary prizes.
All UMSL students are eligible, even students who are not in the college of business. The program is looking for a diverse set of bright students with innovative ideas. The program was created because it realizes that many students have good ideas but do not have the time or money to pursue those ideas and they hope to be able to assist in these areas and more. Lauer also discusses other issues that students face such as being afraid of sharing their ideas with people and how to overcome these fears.
There are meetings on Mondays at 5:30pm (located on the 3rd floor of the North JC Penny building,) to help students learn about and understand the program. If you are unable to attend the meetings then feel free to check out the website at www.EQ.umsystem.edu. The deadline for the application is November 1st. Lauer urges students to look into the program and try it out. Please listen to the podcast for more information and to hear about the program from Dan Lauer himself.
---
—Click Here To Listen to the Full Podcast—
---