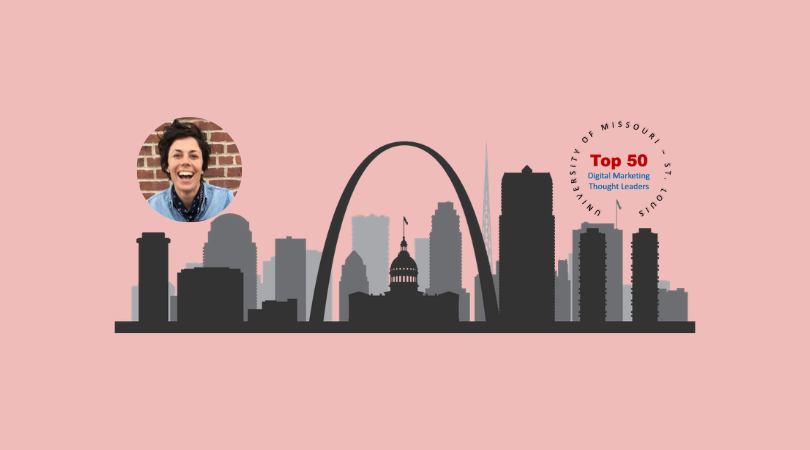 September Thought Leader
By Katelyn Gierer
Have you ever wondered who is leading the way in digital marketing? We are going out and finding the best-of-the-best all around the nation to give them the Top 50 Digital Marketing Thought Leaders award.
With the help of our Marketing Advisory Board, featuring executives from Purina, FleishmanHillard, Edward Jones and more, we are able to bring you this top list of executives.
We are excited to announce that September's Thought Leaders award is going to Katie Krum! Krum is no stranger to the expertise of digital marketing. She was named PR Week's '40 Under 40' in 2019 for being the "driving force behind the DC digital team's growth." Krum has experience at several large companies, such as PURE, Under Armour, Marriott Hotels, & Nickelodeon. Needless to say, her extensive experience and expertise is the reason we awarded her the September Thought Leader.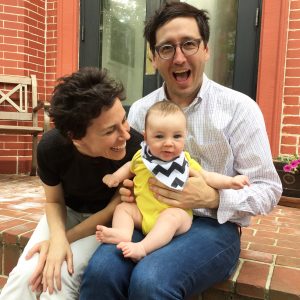 What is your college degree and major and why did you take the college path that you did?
I was a history major at Princeton University. My major was more about my past (and what I was comfortable with) than my future. I went with what was safe. I loved history in high school and I preferred writing papers to taking tests. Outside of my major, I explored several art classes and creative writing. As I reflect on it now, the path to a career in marketing and content makes sense — but I didn't have any sense of that at the time.
After college, I felt a little lost. Everyone had a plan, except for me. (Not actually true, but it felt that way.) In one interview, I was asked: What is your 5 year plan? I paused and panicked and then admitted I didn't have one. The interviewer smiled and said, "Thanks for your honesty. Most people don't have one and if they tell you they do, they are probably lying." But he told me, "You have to be proactive in trying to figure it all out. No one is going to do that for you." It was such solid advice and I still pass it forward. I wish I could remember his name! (PS — I got that job!)
How did you get into marketing as a career or realize this was your passion?
When I was 23, I worked at an insurance start-up called PURE Insurance. The best part about working at a start-up early in my career was the ability to wear lots of hats. While the company figured itself out, so did I! Eventually I left to try another start-up, but I continued on the marketing path — specifically in digital brand marketing. Since then I've worked at Nickelodeon, Marriott and Under Armour — all different industries, but always at the intersection of digital, content and brand. Today, I've come full circle: Back at PURE as the CMO. What a journey!
The world of marketing and communications is being disrupted and changing almost daily.  What is the next big shift in the world of marketing and communications that you see occurring within the next year?
I asked my team this question in our Marketing Teams channel. Lots of great conversation. Two big trends that I think we will see occurring within the next year:
This has already started, but I believe brands will continue to gain love and fans by better defining what they stand for. It is clear that consumers are more and more interested in brands that share their values and even enhance their own POV. That being said, this trend will likely only go so far; convenience, price and delight still sway decisions. 

I'm leaning into better understanding the headline we have heard for years: The Death of the Cookie. 1st party data will take center stage. Contextual marketing will emerge as an ALT to targeting. And it will be the wild west for brand and media partnerships: sponsored content and social content will sit next to data deals.
What is your one most favorite website/blog/newsletter that helps you stay current in the world of marketing?
Can you play it forward… and give one piece of advice to a new student looking to go into the field of marketing?
Early in your career it is most important to build trust with your co-workers and manager. Be the person they know will work hard and get the job done. No one is expecting you to be perfect, but if they can count on you — you will find your way onto interesting projects and be presented with amazing opportunities. Build that trust!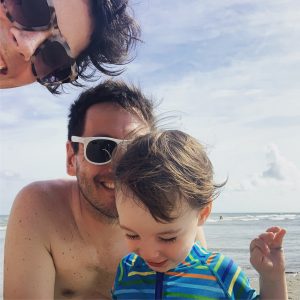 On a personal note, what hobbies do you have/enjoy outside of work?
I have a 2 year old, so he takes over so much of my life outside of work right now. And I wouldn't have it any other way. We love long Saturday morning walks with a great cup of cold brew. Extra ice please! 
During COVID-19, we spend time making personalized signs for friends we haven't been able to see.