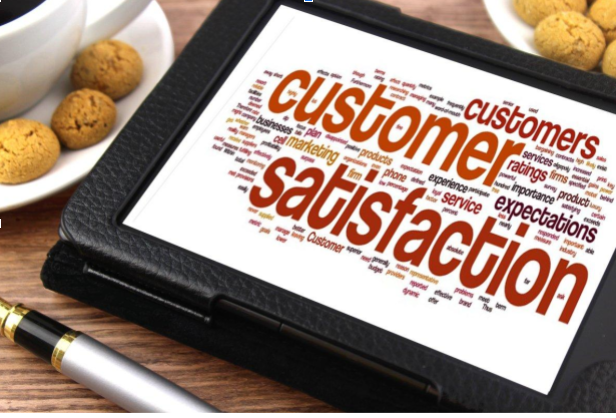 5 Tips to Earning Clientele Trust and Loyalty Post-Pandemic
By Motunde Oke
Several small businesses lost momentum all in the bid to follow the public health guidelines that were made to keep everyone safe. As businesses in St Louis are gradually opening to increase the capacity of customers, maintaining a vital customer relationship cannot be overemphasized! A good customer relationship equates a good business. It is important to focus on re-building customer trust and loyalty.
The following are things you should consider in maintaining and building customer relationships. 
Follow and maintain a healthy safety protocol: – While it seems that everyone is used to wearing facemasks and maintaining social distancing, it is essential to nudge clients about healthy safety tips while at your business store or office. When clients see signage and directions about wearing face masks, maintaining social distancing, and use of hand sanitizers, they are assured of their safety while visiting your businesses. 
Provide Online Service options for clients: – Since the pandemic, there has been a massive increase in online customers. Having online retail or wholesale option will not only cater to the preferential needs of your customers but will also expand your business platform beyond your area. Ensure that you create a user-friendly platform that is well secured and post only professional-looking photos.
Engage them in the Process: – As individuals and small businesses continue to struggle, there are people working collaboratively to encourage and support people who are struggling during the pandemic. For example, during the lockdown, a business owner decided to make face masks and distribute them freely to the people. While this act does not have to be capital intensive, it shows that you value people, and it would make your clients respect your business more and even want to partner with you to provide support.
Keep in touch: – Whether your clients or customers are aware of your business or not, it is important to keep them informed about anything that is happening at your business. This can be alerting them about new products and services or sending out surveys on how to improve your services. It is good to allow them to choose how they wish to be contacted, whether through texts, emails, phone calls, or physical mails. Sending messages of events that appeal to them such as life events and so on, would help them see that it is not just about your products and services!
Use Social Media: – While it is not necessary to be on every social platform, it is important to have a strong social media presence. Knowing your target audience will help you know which social media platforms appeal to them. Social media platforms are the best way for your clients to see who you are and what you are passionate about. It is also a way to get to understand your clients and attain customer satisfaction. 
No matter what business plans or ideas you have, knowing how to communicate with your customers is a way to keep your clients happy and satisfied. If your business has been adversely affected by the pandemic, please check out UMSL's Business Resources to learn more about resources you can explore.