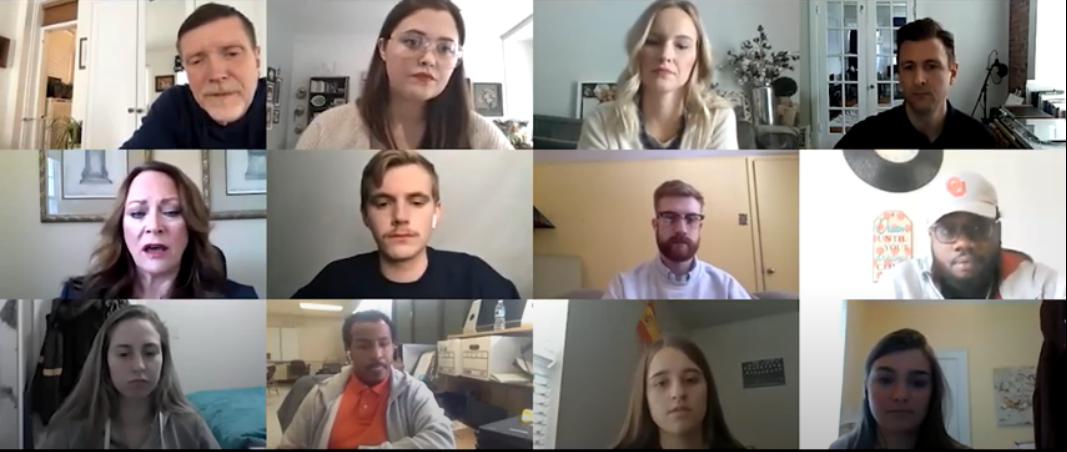 Nailed It Marketing Club Recap
By Sara Hamer
The marketing club had a zoom meeting called "Nailed It! How to snag that dream job or internship" that was on February 17th, 2021, at 12:30 pm. The zoom meeting featured Kayla Gentz, Carrie Lemke, and Dr. Drake Perry.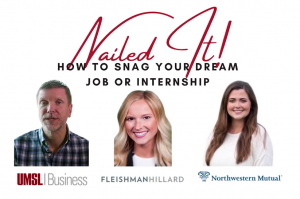 Kayla Gentz is a senior recruiter at the talent development department at FleishmanHillard. Gentz manages the full-time, full life cycle national recruitment experience that includes sourcing, networking, screening, recruiting, marketing, and closing top-tier talent. 
Carrie Lemke is a director of campus selection at Northwestern Mutual. Lemke's job duties include planning, coordinating, and executing any recruiting promotions campaigns on campus. 
Dr. Drake Perry is an Associate Professor and Co-Chair of Marketing at the University of Missouri-St. Louis. Perry's specialties involve digital and social media marketing strategy and communications.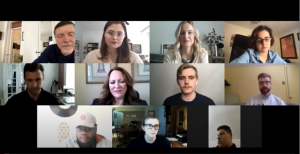 The panelist talked about how to build your resumes and LinkedIn profiles. There are many challenges that people in the working environment are facing. There are great job search tools that are on the rise because of the pandemic. You want to keep your resume as simple as possible. Also, be prepared to have phone interviews or virtual interviews. 
It is no surprise that many have faced big challenges within the last year and current year especially, with a whole new working environment. Instead of commuting to work, many have been working from home instead. Lemke can speak to the challenge because she had to learn a whole new way to recruit. Even though it was challenging at first, Lemke says it has "Been exciting to be creative and what else can we do." Gentz's biggest challenge was trying to explain culture because her agency is global. It is hard to explain culture right now because of working from home instead of at the office. It has been challenging to go from working in an office setting to going and working from home, but it won't be like this forever. 
One key feature that attracts a potential employer to your resume is to keep it simple. As Lemke says, "On average a recruiter hiring manager will look at your resume for like six to nine seconds." You can add more to your LinkedIn profile because you want one page but no more than two pages for your resume.
For more information on future marketing meetings check out UMSL Marketing Club Facebook Page. In case you missed the zoom meeting you can visit the UMSL Business YouTube page to watch the full meeting "Nailed It! How to snag that dream job or internship".