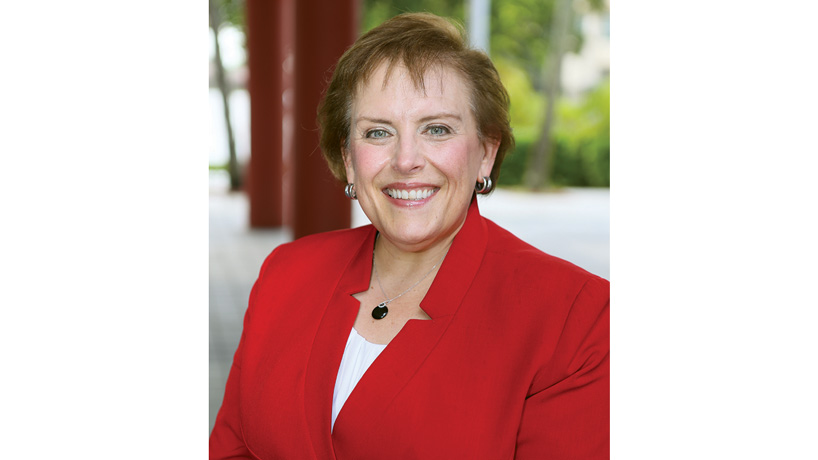 Get to Know Dr. Joan Phillips, New Dean of UMSL CoBA
By Alexandria Diercks 
Dr. Joan Phillips, who has a resume that any educator would dream of, is now taking the position of the Dean of UMSL's College of Business Administration. I had the pleasure of chatting with Phillips, asking her questions that I think a lot of UMSL students and faculty also would be interested in, and the answers did not disappoint! I was truly inspired and proud to have such a profound administrator joining UMSL.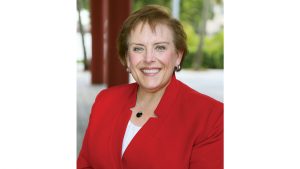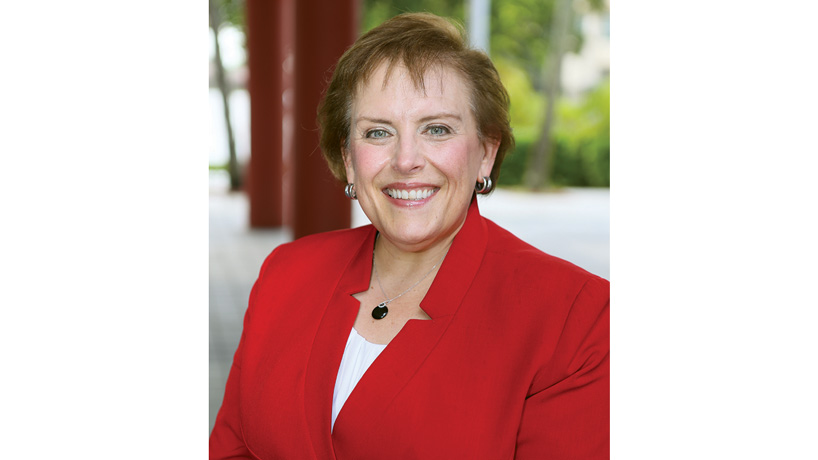 Currently, Phillips is the dean in Miami (until March 15), but has also held administrative roles in Florida, at Barry University. Before that she was at Loyola University of Chicago for 10 years, Notre Dame for 8 years, University of Kentucky, and Michigan State. Phillips is a first generation college student, as well as her husband, "I saw how much it transformed our lives and I want to give that opportunity to other students. I see my job is really helping the faculty better serve the students." She misses teaching and being in the classroom. In the past she has filled in for teachers when they are sick and substitute, or guest lecture. "A part of the honor of being a teacher is preparing students, not only to teach them discipline content, but to prepare them to be good citizens for society." 
Phillips stated that her first impression of UMSL reminded her of where she did her undergrad program, at State University of New York at Albany. "I really like urban centered universities because I like being really engaged with a community, and the real commitment to transform the lives of the students. The real exciting work when you bring the faculty, the students, and the needs of the community together." She agrees that UMSL has this same commitment and vision of bringing everyone together, and her first experience with UMSL was like making a new friend.  
Taking a look back, while Phillips was growing up, she thought she may possibly become a lawyer. She enjoys getting the facts, seeking the truth, and doing so by also helping people. Becoming a dean or professor wasn't really what she envisioned, but there was some decision making and other roads that led her to where she is now. Phillips first started as an intern at an online legislative tracking service, where she would dial in and gather information and use that information for better decision making. These skills carried her into direct marketing, which she also said has a lot of similarities to social media marketing. Being more interested in answering the why questions than running a business lead her to be a professor, along with side teaching.
The biggest challenge she has had to deal with while transitioning to UMSL, was responding to the changing environment of the world. She explained to me that the pandemic, a baby boom shift (less students going to college), and more adults in need of continuing their education, that a lot has changed. "Nothing will keep people from moving forward more than fear, and change can cause fear.. If we really didn't listen to students, teachers, staff, or the professors say, "this scares me," whether it's going online, or whether it's the fact that you put your living with a family member who's in a high-risk situation and try to manage around it. I think that the biggest challenge is change,  the biggest part is how do we manage that. Making sure that everybody is comfortable moving forward because everyone has different needs." This statement really speaks to me, being a student and fearing the unknown. 
With these changing and transformative times, Phillips describes success for students, she believes that "you can't manage what you can't measure." That success is having a goal in mind, but still being able to change the goal with new information. Working backwards to make sure that there is a pathway to get there. Being realistic with yourself and the goal, will lead one to success. 
To switch things up, we talked about her experience with St. Louis. Phillips currently does not have a favorite St. Louis restaurant yet, and a comment that shocked me was she has never had toasted ravioli, a St. Louis food staple! "We spent a whole week here a year ago and we have been to the top of the arch, and to the Budweiser brewery. I have to say that was fun." She also explained that she and her husband are excited to go hiking and try out St. Louis' bike trails. 
I asked her to send us off with words of advice for UMSL students this semester to end.  "I wish the students knew about faculty and deans is, really, how proud we are of you. I mean really, we know the struggle, sometimes we have to do the tough love type of situation, but how much on graduation day is just how incredibly proud we are. So I want the students to be mindful that the faculty, the deans, and the whole university is really pulling for you, we're rooting for you." She understands that this is a tough time, taking necessary breaks when getting overwhelmed can be very useful. A quote from Voltaire, that Phillips said during the interview really has stuck with me, "don't let perfect be the enemy of good." She broke it down even more by saying, "Don't lose sight of the long-term by getting overwhelmed in the short-term. If you break it into small pieces and you may make some progress but don't stop."
While speaking with Phillips, I could truly tell that she is very passionate about her work, and has the students best interest in mind at all times. The positivity and knowledge she will bring to UMSL will be remarkable. Her words were an inspiration to me, and I hope to all of UMSL students!  Make sure you are following along with Dr. Joan Phillips as she makes her arrival March 15th, as UMSL's newest Dean of UMSL's College of Business Administration.