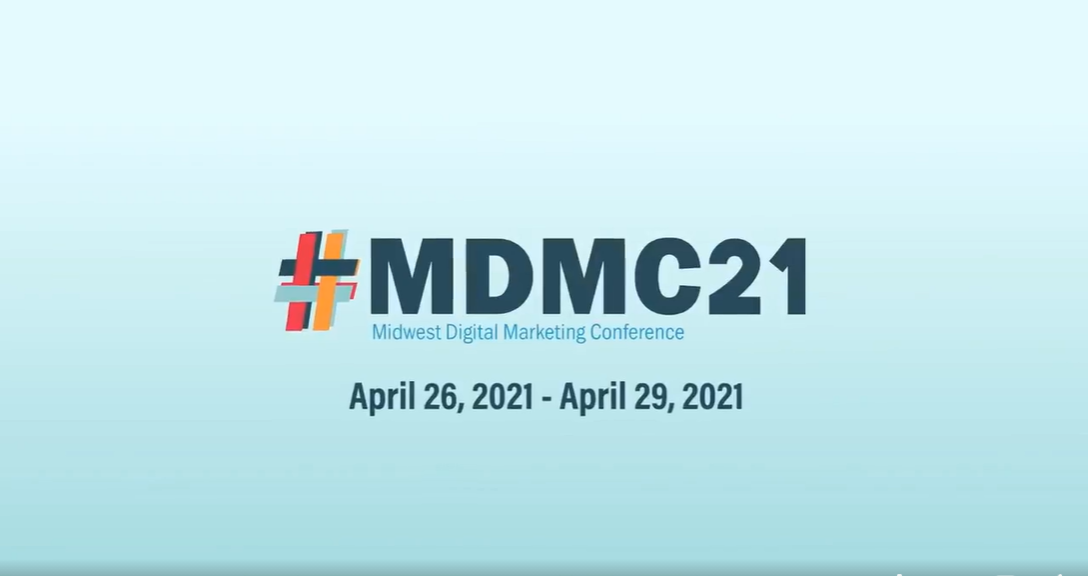 MDMC Livestreams: Get the Latest in Digital Marketing
By: Carlos Escudero
If you're reading this, without a doubt I am sure you've heard about the Midwest Digital Marketing Conference. If you don't know what that is, you might want to check it out ASAP. 

MDMC is the largest digital marketing conference in the midwest with "attendance records with nearly 2,000 marketers and friends." At this conference, people who work for well known brands such as Pandora, Instagram, and Under Armour host a series of sessions, in which they talk about important digital marketing components that are currently happening and general business strategies for aspiring marketers. If you have an interest in the business/digital marketing world, this conference is right up your alley if you want to further expand your knowledge of how things are done today in the business world.
This year, MDMC is promoting some of their upcoming speakers through Facebook Livestreams. You can participate in various livestreams hosted by your favorite company executives, and some UMSL teachers. If you are for some reason unable to attend a livestream, MDMC usually posts them on their Facebook page so that you can watch them on your own time, which you can find here. For example, I just recently watched the 7th episode of the MDMC livestream series, focused around building employer branding. In this episode, Marisa Lather, marketing manager at Perficient, talked about how important it is to brand yourself towards employers. One important point she mentioned was about how important Linkedin is, and how it's more about connecting with people, rather than just looking for a job (for Linkedin tips, check out my last blog!). 
Another past livestream episode that provided helpful information was Episode 4, with guest speaker Ashley Sang, a content strategist and copywriter of Ashley Sang Consulting LLC. If you are interested in entrepreneurship, this livestream is right up your alley. This episode was focused around "persona development and how it is critical to becoming a purpose driven spirit." In any business, especially an entrepreneurial one, building a customer persona is extremely important to get to know your target market's product needs. According to Sang, "these audience personas are meant to be leveraged to make real operational decisions. They're not meant to live 'on the shelf of your hard drive.' They're meant to be living and breathing to help you write your website copy, or if you need to choose a vendor, refer to your customer persona and what they value."
In short, watching these livestreams can really enhance your general learning and understanding of typical practices done in the business world. I think these livestreams would be especially beneficial towards students studying business or marketing, but I also think they could be applicable towards all majors if you have ideas of starting your own business. Remember, MDMC and their livestreams aren't just about digital marketing; the guest speakers offer lots of insights on how to grow as an individual in this evolving digital world. I encourage you to check them out here, and stay tuned for their 8th livestream episode about how companies can use Instagram to their advantage on March 30th, at 9am.
And if you haven't already, make sure to sign up for the FREE live-2 day 2021 virtual MDMC, happening April 28th-29th.