The Impact of Supporting Entrepreneurs- UMSL Accelerate DEI Demo Day Recap
By Motunde Oke
There are so many people who have great ideas which have the potential of turning into amazing business ventures with a great impact on our society. Often, these ideas tend to die away because of the lack of support that these would-be entrepreneurs don't have. Entrepreneurs face a wide range of dilemmas ranging from lack of support from experienced individuals, self-doubt, lack of funding, work-life balance, marketing strategy, choosing what to sell, time management- and the list goes endlessly. So, when I recently attended the UMSL Entrepreneur Demo Day, it was so encouraging and uplifting to see how six founders with great startup ideas were able to transform their businesses as a result of the support that they had. 
UMSL DEI Accelerate is a University of Missouri-St Louis program that serves as a resource for developing UMSL students, faculty, and the community by providing a vibrant ecosystem through these three pillars- Educate, Innovate and Collaborate. As part of their collaborative effort, they support local businesses in St Louis. The Demo Day program which was held virtually showcased six founders who had each received a sum of $50,000. Over 430 applications had been received for this competition which was organized to focus on supporting minority founders who often lack access to early-stage capital. In addition, the founders were given access to resources and had undergone mentorship training for the last four months leading up to the event which was held on March 25th, 2021. The Demo Day program provided them the opportunity to talk about their business and give their progress report to investors, present and potential clients, media, and the general public.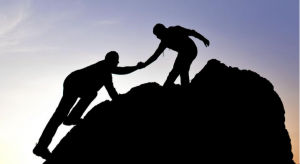 The event kicked off with all the six founders introducing themselves. They reflected on the transformation process that had taken place in themselves and with their businesses. They talked about their coaching experience with the mentors as well as how the capital had helped to further propel their businesses to a much higher level. There were also keynote addresses from Dan Lauer, who is the founding Executive Director of UMSL Accelerate as well as from Monique Bynum, the Managing Director of UMSL Accelerate. There were messages given by the sponsors- Express Scripts, Edward Jones, and Ameren.  Lauer stated that the funding element in particular, as well as the unique cohort, made the program more of a success. Bynum also emphasized that the sponsors did not only donate funds but made consistent and intentional steps in connecting with each of the founders. 
The six business owners are a diverse representation of different fields of industry such as technology, food, agriculture, transport, public service, computer, furniture, pharmaceuticals, lawn care industry just to name a few. 
Akeem Shannon is the creator of Flipstik. The startup idea was to address the problem that everyone, I am sure has encountered- being able to use our phone devices hands-free. A former Shark-tank contestant, Shannon has been able to revolutionize Flipstik and take it to the next level through the support that he has received from the UMSL Accelerate program. The grant he received from UMSL Accelerate provided him the opportunity to expand his business beyond the local phase, connect him with mentors and this led to the business sales to more than triple growth in the last four months as a result. 
Tyrean Lewis is the CEO and founder of Heru Urban farming. He is a 5th generation farmer who uses sustainable means to provide organic produce to the community. Through the support that he has received, Heru Farming is able to provide more than 15 different varieties of crops such as watermelon, sage, cantaloupe lettuce to the community. The accelerator program has helped them to provide employment and be mentors by teaching youth life skills for survival. Through the program, they have become even more involved with the community by supporting other families in need. Currently, Heru Urban farming is producing 3 million pounds of food annually and is a classic example of the impact of social entrepreneurship of how food deserts in the society can become food oases. 
Hire Henry is another business that is co-owned by two founders- George Holmes and Katie Moreno Bonnett. This business company provides commercial lawn companies collaborative robotic mowers. What I specifically love about this company is how they have tactfully addressed the issue of labor by providing mobile equipment that is able to do a whole lot more than trucks and trailers in an efficient and convenient manner. The co-founders, who are both engineers, have the aim, through software development, to shift the use of a mower per person (which can take up to eight hours) to controlling ten mowers from a cell device or laptop by a single person all at the same time. Whew! Just talk about convenience! Also, the business targets specifically millennial entrepreneurs for support and development. These populations have a high rate of unemployment and are not usually accepted by traditional companies. Through the support of the program, Hire Henry without a doubt expands to stand out in the commercial lawn care industry. 
The next business is the St Louis Assembly Pros which is co-owned by Deron Williams and Eric Love. The St Louis Assembly Pros is a residential and commercial moving company. One fascinating fact about them is that it is a one-stop shop! Yes! They provide any service related to furniture- assembling, dissembling furniture, and fitness equipment. They even provide third-party services to eliminate the problems such as time constraints, lack of experience, lack of staff, or damage of the equipment that can result during a move.  They simply aim to please by saving their clients time, effort, and the frustration that comes with moving! With the funding that they got through the help of the DEI Accelerator program, they will expand their business and acquire more space. They also intend to extend beyond the St Louis region. 
Another one particularly warmed my heart because it is a female-owned business. It is called DEMIBlue. It is owned by Michelle Robinson. The business makes vegan-friendly nail polish brands. Isn't that just amazing?! The story behind how this business started is quite moving as well. The owner, Michelle, thought of finding an alternative way for her mum, who had been diagnosed with cancer, to use products that would not be further detrimental to her health. The earnest love she has for her mum and the desire to make her mum happy by having exquisitely looking nails made her research for safer nail polish products alternatives. This gave her the idea of starting the business. Through this business, Michelle educates women across the United States not to use harmful toxins and has provided them with a sustainable alternative. With the support they have had, they have been able to sell over 6000 units and have 11 retails across the U.S. They also have brands for girls as well. They intend to make DEMIBlue accessible to every woman and girl across the world. 
A business that represented the food industry called Fattened Calf is a Filipino barbecue restaurant in St Louis. The business is jointly owned by Darren Young and Charlene Young. The restaurant provides authentic cuisine to Filipinos, Filipino Americans, and everyone in the Missouri and Southern Illinois area. They have Filipino food varieties such as sweet and spicy chicken, sweet and savory pork, and much more. They are looking to start a line of Filipino barbecue sauces, Filipino marinades, and Filipino-style pickles. As a result of the DEI Accelerator program, they have been able to partner with a co-packer to increase their inventory providing 1000 pounds of sausages per week. This is just the beginning as they intend to place Filipino on the St Louis map and beyond!
The Demo Day event clearly shows how much impact can be made when local businesses and entrepreneurs are given the type of support that they need. While it is impressive to see the massive impact that the UMSL DEI Accelerator program has made in all these six businesses, there is clearly still a lot to be done. As emphasized previously, the program helped to highlight the achievements that can be accomplished when entrepreneurs are supported in birthing their ideas. However, there is still a lot that needs to be done for these businesses to reach full maturation. 
The support can range from networking to creating awareness among many others. Entrepreneurship is an explorable option for anyone. This support not only helps the individual business owners, but it does have compactness not only to their immediate family or community but globally! To learn more about how to support these businesses or even learn how to grow a potential business idea, please visit UMSL Accelerate to know how to become involved.