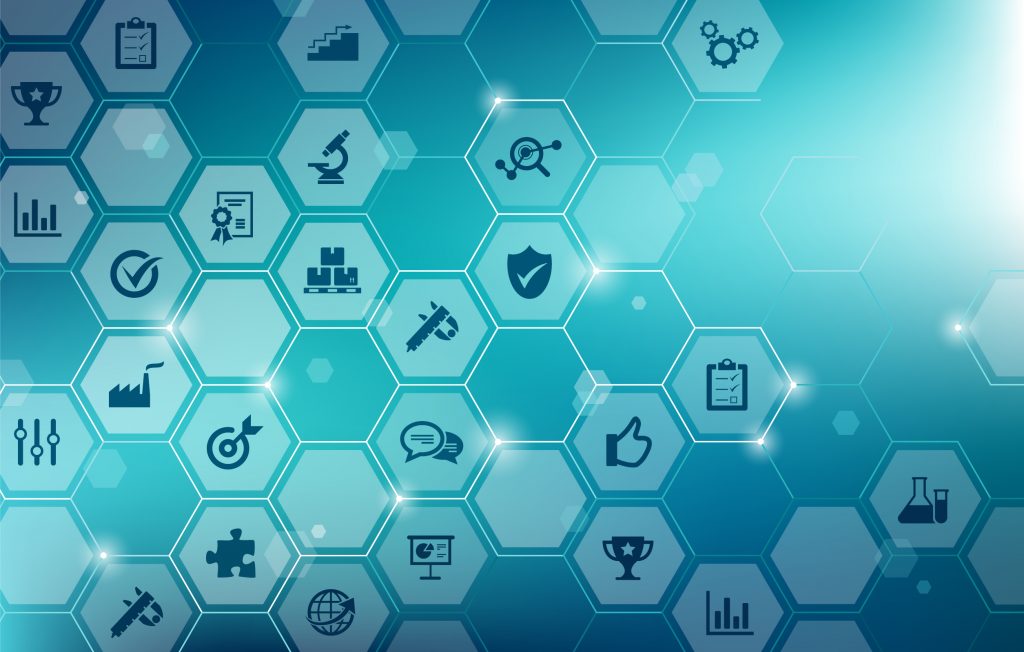 UMSL Supply Chain & Analytics Outstanding Student Award Recipient Spring 2021
By Cassie Bianculli
The Supply Chain & Analytics Department is pleased to share with you our Outstanding Student Awardee and May 2021 Graduate, Adrienne Johnson. During Adrienne's time at UMSL she was the President of the Supply Chain and Transportation Club leading the team through the 2020-2021 virtual academic year. Adrienne graduated with her Bachelor of Science in Supply Chain & Analytics with an emphasis in Supply Chain and Analytics and International Business. She will begin her supply chain career here in St. Louis as a Client Account Manager at Cass Information Systems.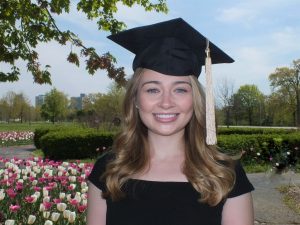 What is your degree in? What encouraged you to choose UMSL and the Supply Chain & Analytics focus?
I have a BSBA in Business Administration with a dual emphasis in Supply Chain Management and International Business. I started at UMSL with an International Business emphasis– I would love to someday live and work abroad. As I learned more about the Supply Chain program and the supply chain industry it became clear it would be a good fit for my skillset and tee me up to get a job in a growing industry. Both of these things have now proven to be true!
How did you get involved on campus? Did this influence your experience?
One of my friends recruited me to join the Supply Chain Club and made sure I knew when the meetings were. While attending my first meeting I was impressed with their sense of camaraderie and saw it as a great learning opportunity. Being involved on campus, through both the Supply Chain Club and as an intern in the CoBA Dean's office, allowed me to regularly interact with a variety of people and stay connected with the UMSL community without being on campus.
What is your favorite memory during your time as a student at UMSL?
My favorite UMSL memory is studying abroad in Belgium and the Netherlands in January of 2020. It was a wonderful experience and introduced me to the cultural differences of conducting business in Western Europe. I learned a lot and got to eat a lot of great food along the way. I can't even tell you how many waffles I ate! I also met some of my now closest friends on the trip—so that's a major bonus.
If you could do one thing differently what would it be?
Not be in school during a pandemic! All jokes aside, I transferred to UMSL at the beginning of my junior year and only had one semester on campus. I would have liked the opportunity to spend more time on campus to have in-person classes and meet more of my peers.
Congratulations on graduating! What is next for you?
I've already began working as a Client Account Manager at Cass Information Systems. I'm excited to have the opportunity to build on my supply chain education from UMSL and apply it to working at a financial technology company centered around freight payment and auditing.
Any advice you can share with those aiming to achieve the Outstanding Supply Chain & Analytics Student Award?
Play to your strengths and find a way to be involved. I like people and event planning, so being president of the club was a good fit for me. There are so many opportunities within both the Supply Chain department and COBA it's a matter of putting yourself out there and finding something that interests you. Your professors are also a wonderful resource. If you're looking to get involved, I'm sure they have some ideas or will point you in the right direction. The Supply Chain Club has an Instagram, @UmslScmaClub, which is an easy way to keep track of their upcoming events.