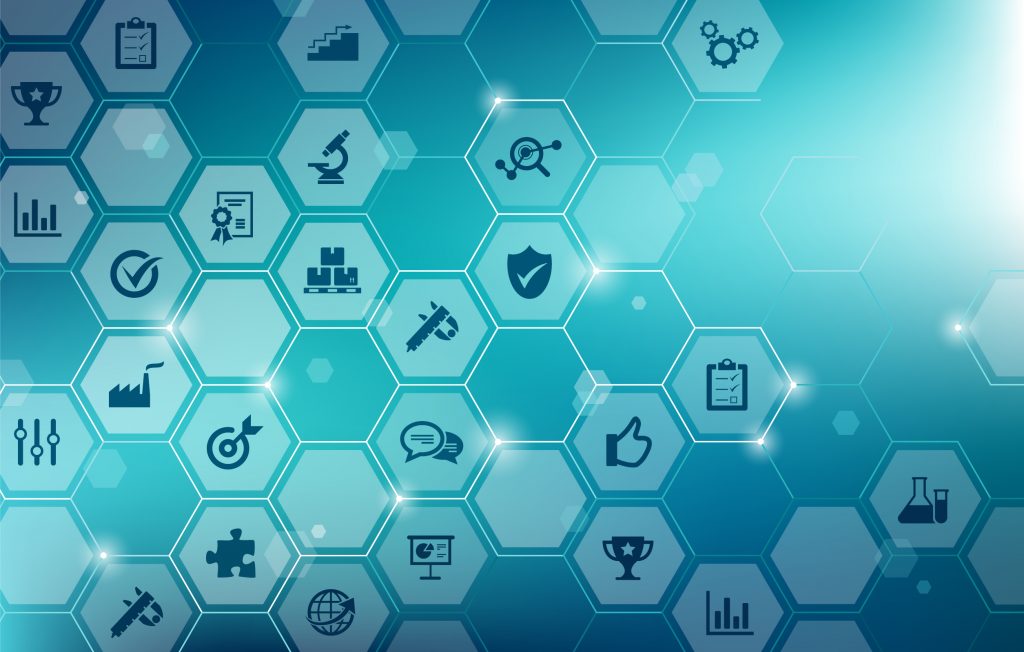 Get to Know UMSL Supply Chain & Analytics Executive Board Member Jason Parrish
Get to Know UMSL Supply Chain & Analytics Executive Board Member Jason Parrish
By: Cassie Bianculli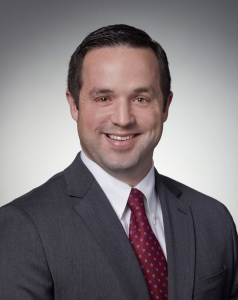 Jason M. Parrish, PharmD, is the Associate General Manager, Econdisc at Express Scripts, the nation's largest pharmacy benefits manager (PBM). Mr. Parrish is an essential member of the Supply Chain & Analytics Executive Advisory Board. Jason brings an untraditional perspective and over ten years of experience at Express Scripts to UMSL's supply chain department. His expertise influences the departments curriculum and aids in preparing UMSL supply chain students for jobs out in the world. Continue reading to learn more about Executive Advisory Board Member Jason Parrish, and his unique and unintended entry into the supply chain field!
What is your educational background and what led you to the world of supply chain and logistics?
I earned a B.S. in Biology from Truman State University and a PharmD. degree from the University of Health Sciences & Pharmacy (formerly known as St. Louis College of Pharmacy).  I worked as a retail pharmacist for nearly 5 years before making a career change to join Express Scripts in a business role.  In that position I worked very closely with our internal supply chain partners and knew almost immediately that I wanted to learn more about that part of the business.  Supply chain was in the middle of all the action and played a key role in the overall success of the company.  Their work was impactful and exciting and I was extremely interested in being a part of that.  Fortunately, within a year, I was able to secure a position within the supply chain organization and started the next chapter of my career.         
The recent COVID-19 pandemic has challenged many supply chains. How has COVID impacted your supply chain career? 
The COVID-19 pandemic significantly strained the pharmaceutical supply chain and forced us to monitor our supply chain daily to ensure we were able to take care of our patients. A large portion of the generic medications dispensed by our pharmacies are manufactured overseas in places like India, China, Spain, etc.  Airfreight and sea shipments from these countries were halted or significantly delayed.  In addition, demand for prescription products spiked as patients attempted to refill their medications in preparation of a pandemic.  We quickly found ourselves in a scenario where demand was spiking dramatically and supply was being constrained.  We worked diligently with our suppliers to understand where they may have gaps in supply and moved quickly to secure additional sources to bolster supply.  Overall, we were very successful in mitigating the outages and even managed to build some additional safety stock for our pharmacies.    
Can you share how Supply Chain and Analytics plays an essential role in your organization? 
The Express Scripts Supply Chain team is responsible for all of the contracting and negotiating of our retail pharmacy contracts, pharmaceutical rebates, and drug procurement activities for the organization.  Additionally, teams within the Supply Chain group are responsible for creating client-facing programs to help insurers, employers, and other payers manage their overall spend for prescription drugs.  The Supply Chain team works to drive down the cost of goods (COGS) for the organization. 
Analytics drive the decision making for almost every function within the department.  When negotiating contracts or developing new offerings for our clients, analytics serve to determine value a given contract may add to the organization or the potential savings a client may be able to achieve by implementing a new product.  Data analysis is the backbone of Supply Chain that informs all key decisions. 
We are very thankful for your commitment to the UMSL Supply Chain & Analytics Executive Board. What encouraged you to get involved, and what is your favorite part of being a board member?
Two key drivers lead me to get involved with the UMSL Supply Chain Advisory Board.  The first was my non-traditional entry into the field of Supply Chain and my desire to share my experience with students and to encourage them to explore all of the options within the field.  Secondly, Express Scripts has a unique Supply Chain group that very few students or faculty understand or appreciate.  It has been very rewarding exposing UMSL students and faculty to nuances of our Supply Chain model.  We have also sponsored student projects that allow for hands on experience and have been able to successfully hire UMSL students for Supply Chain positions. 
Are there any books, podcasts or organizations that have helped you to stay up to date with supply chain trends?
The one industry related blog that I read on a regular basis is Drug Channels by Adam Fein. This is an industry specific blog, written by an economist, which provides tremendous insights into various happenings within the pharmaceutical supply chain.     
What is one piece of advice you would like to share with students pursuing a degree in Supply Chain and Analytics?
My advice would be to explore a variety of work experiences and roles early in your career.  Most of us select a degree or major thinking that we will end up with a very specific job in the end.  This was certainly my experience as I finished school and set out into the workforce.  I quickly realized that I had interests beyond my degree and there were opportunities to continue to develop and grow outside of what I had originally seen as my career path.  Be open to taking strategic risks with positions that allow you to learn new skills or network with new individuals.  My career has been a winding path that I could never have planned but it has been tremendously rewarding and interesting.