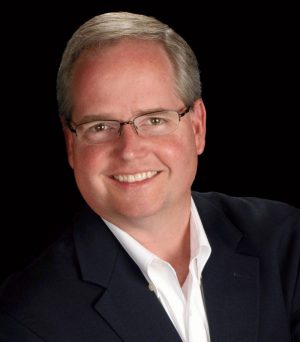 UMSL Business Professor Named One of The Best X-Culture Educators of 2022
By: Eboni Valentine
Dr. Joseph Rottman takes pride in teaching abroad. The change of scenery, engaging with more students, and connecting with different cultures makes each trip memorable. Dr. Rottman ensures that students feel supported and empowered while gaining invaluable knowledge through an international experience. He was named one of the best X-Culture Educators of 2022.
X-Culture is a project-based program that pairs together students, professors, businesses, and research for international business change. For one semester, students work with professors on research to solve business issues for organizations who partner with X-Culture. These global companies and organizations serve as the case subjects. Students from across the world are then put into virtual teams, to learn and work together on real-world challenges in international business, while professors from across the world provide their expertise and guidance. This is Dr. Joseph Rottman's first year participating in X-Culture's program, but he has taught abroad for many years in destinations such as Nanjing, China, Aschaffenburg and Bremen, Germany and Seinajoki, Finland.
During his time in the X-Culture program, Dr. Rottman served as a facilitator rather than instructor. He worked with the X-Culture team closely on program operations, setup the Canvas site for participant access, worked with advisors to get students enrolled, and assisted the UMSL students with any transitional needs. Dr. Joseph Rottman also contributed to the grading of case solutions for all the university teams. While he did not teach, the effort and passion demonstrated from Dr. Rottman, was recognized and admired. It was a great experience for him, but it wasn't easy.
Although Dr. Joseph Rottman is sometimes met with challenges such as various teaching styles, different approaches to concepts, and grading systems, he still enjoys the rewarding feeling from engaging with students from across the world. Dr. Rottman specifically described his time as "truly fantastic", but also says that "it is a lot of work and requires significant preparation and dedication, but it is worth it".  Before 2020, Dr. Joseph Rottman would travel with business students to Germany for their study abroad trip; it is a requirement for business students in the international business degree program. The last two years were cancelled due to the pandemic. As Director of the International Business Institute, Dr. Rottman found a way to create a study abroad experience in a unique atmosphere with X-Culture. He believes that studying abroad is "truly transformative" for students and that "tours of historic city centers, exploring markets and cultural centers, all enhance the learning. Even having a meal in a local pub helps students to understand other cultures and people". Therefore, he advocates for students to step outside of their comfort zone and experience a different country, while receiving credits towards their degree.
The International Business Institute provides scholarships for students to study abroad to achieve their degree credit requirement, without a financial burden. The program has returned to taking in-person trips. To learn more about the International Business Institute or study abroad program, please visit https://ib.umsl.edu/.