Raising awareness of domestic homicide in Missouri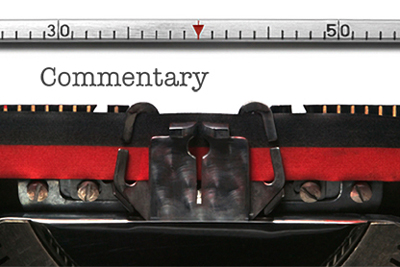 Commentary is a regular UMSL Daily column written by members of the UMSL community.
Two people meet, fall in love and then live happily ever after. The ideal ending, right? Or wrong?
Since the beginning of 2012, at least five Missouri women have had their happily-ever-afters cut tragically short by violence. These women have been killed, not by strangers, but allegedly by men they once loved. The deaths of Jamie L. Fields-Arrington, 33; Sarah Billingsley-Walker, 18; Kristie Steed, 43; Gwendolyn E. Pahmeyer, 51; and Alyshia Alexander, 24 are startling reminders of the seriousness of domestic homicide in our own community.
There are nearly 30 women killed by partners in Missouri each year. Based on homicide reports collected by police departments and compiled by Missouri Statistical Analysis Center, 27 women were murdered by their husband, ex-husband or boyfriend in 2010. And, the number of domestic homicides of women in our state does not appear to be decreasing.
Unfortunately, this trend mirrors the trend seen nationally and, moreover, highlights the gendered nature of domestic violence. The Bureau of Justice Statistics, compiling data from the Uniform Crime Reports, reports that approximately one-third of female murder victims are killed by their intimate partner (including spouses, ex-spouses and boyfriends) each year.
In contrast, less than 5 percent of male victims of homicide are killed by an intimate partner. And there have been drastic decreases in the number of men murdered by intimates since 1976, surprising because during this time, the number of resources available to men and women to deal with domestic violence have increased dramatically.
Homicides represent the worst-case scenarios in domestic situations, yet they underscore the danger that many women face. According to the MSAC, there were more than 28,000 cases of domestic violence involving spouses or partners living together that were known to Missouri law enforcement agencies in 2010. Of course, this leaves out those cases or situations that never get reported to police.
In estimating resource needs, the Missouri Coalition Against Domestic and Sexual Violence reports that domestic violence shelters and non-residential services in Missouri served over 51,000 adults, youth and children in 2010. However, for every person who was able to stay in a shelter during that year (10,708 adults, youth and children), two were turned away because the shelter was full (19,311 adults, youth and children).
Calling the police or leaving may not stop the violence. In fact, findings from the Chicago Women's Health Risk Study suggest that women are at a much greater risk of lethal violence when they are trying to leave their partner.
Ultimately, what all of these numbers demonstrate is that domestic violence, though no longer completely hidden, remains a major problem in our community. Despite years of education, advocacy, and research, there still remain misconceptions about its causes and effects and how to intervene when violence occurs. Young people continue to believe that women are just as violent as men in relationships or that women remain in violent relationships because of low self-esteem.
So what can we do? How can we educate others and honor the women who have been killed by someone who once loved them?
Students in the Violence Against Women course, offered through the Department of Criminology and Criminal Justice at the University of Missouri–St. Louis, are doing just that during spring semester as part of a service-learning project. Their goal: to educate the campus community about the reality of domestic violence and, more specifically, domestic homicide.
To do so, they are organizing a domestic violence fair to be held May 1 in the Millennium Student Center at UMSL. Service providers from all over St. Louis will distribute information about local resources and shelters for victims of sexual assault and domestic violence. In addition, the students will display memorials from the Silent Witness Initiative in Missouri.
This exhibit, sponsored by the local chapter of the National Council for Jewish Women, honors Missouri women who have been killed by partners. As part of their coursework, students are writing biographies of 18 of the most recent women murdered by a husband or boyfriend. They are also researching domestic violence and violence against women in our own community, compiling statistics on these issues and identifying local resources to help men and women.
Students in the class have been confronted with the fact that domestic violence continues in their own community. As Wilson Brown, PhD student in psychology noted, "Searching for local cases of domestic homicide has truly revealed the salience of violence against women in our community, essentially bringing the veiled problem to my own doorstep."
Yet they are excited to share with the community what they have learned in the classroom.
Tiffany Artime, PhD student in psychology, said, "The most rewarding part of this service learning project has been the opportunity to take classroom knowledge and do something positive with it. Often in classes, we learn about significant human rights violations and real-world problems, but our education remains in the ivory tower, not easily translated to advocacy."
Hopefully, this project and the event on May 1 will inspire the UMSL community to action.
Kristin Carbone-Lopez is an assistant professor of criminology and criminal justice at UMSL.

Short URL: https://blogs.umsl.edu/news/?p=24058