13 top UMSL Daily stories from 2013
Students unearthing dinosaur bones, a faculty member studying the effects of viewing "The Biggest Loser" and an alumnus' recollection of rapping in The Nosh were among 13 of the most popular UMSL Daily posts from 2013. Introductions to a business dean, basketball coach and future science building also drew significant interest from our readership.
Here's a look back at 13 widely read UMSL Daily posts from 2013: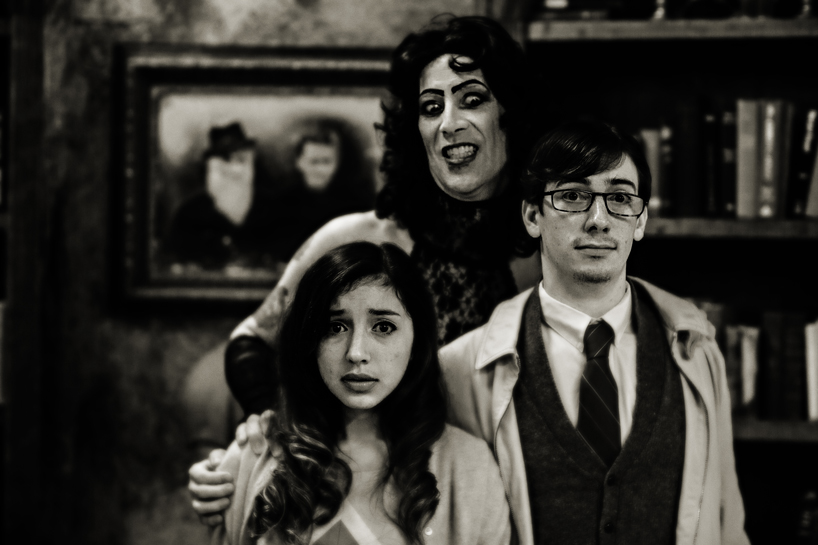 1. HIGH-HEELED AND WAXED, UMSL STUDENT STEPS INTO 'ROCKY HORROR' ROLE
Brian J. Rolf, a junior theatre and dance major, grew up going to midnight showings of "The Rocky Horror Picture Show." So landing the role of Frank 'N' Furter was a dream come true, even if it meant shaving his legs.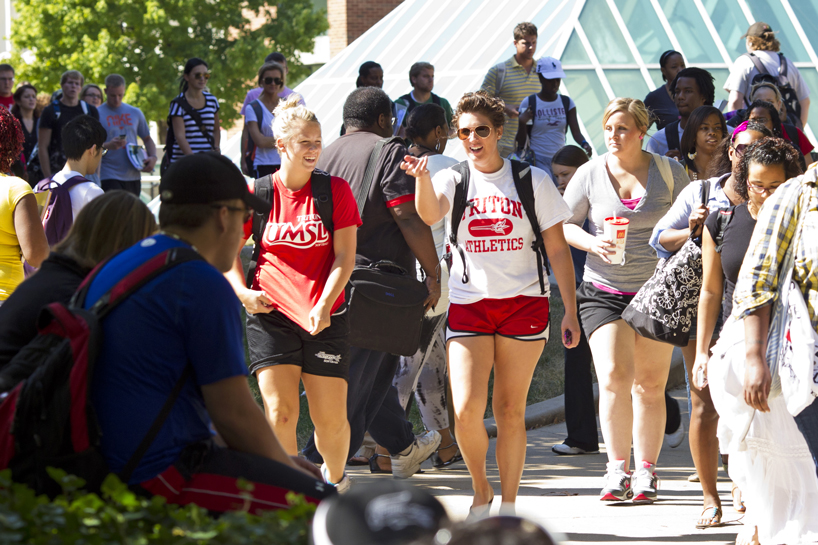 2. UMSL MAKES 'BEST BANG FOR YOUR BUCK' LIST
UMSL was one of only three Missouri universities to make Washington Monthly magazine's 2013 exclusive list. The publication said schools like UMSL might not be considered big names nationally, but they deliver for their students big-time.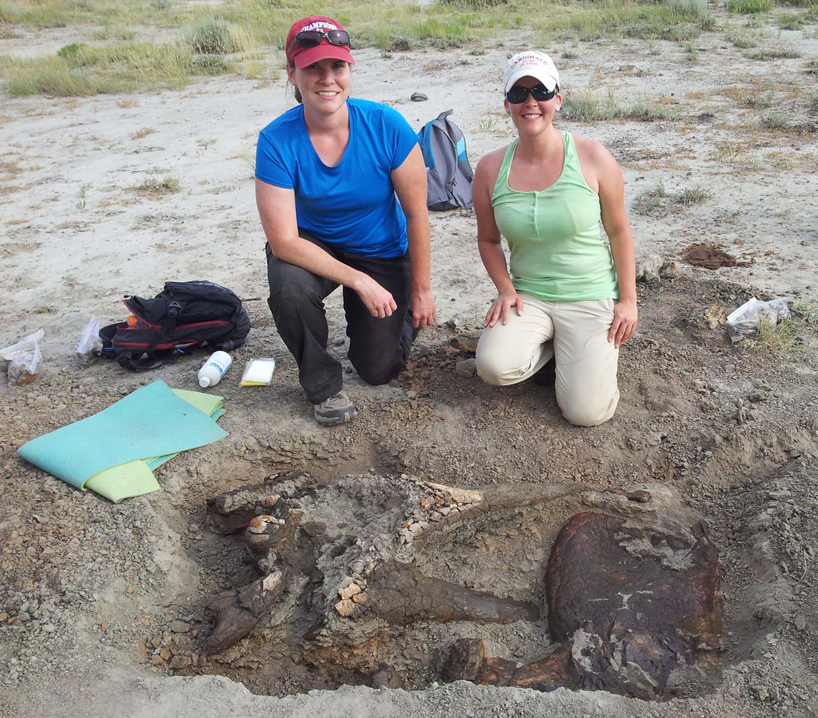 3. UMSL STUDENTS UNEARTH DINOSAUR SKULL
Graduate students Michelle Hrastich and Rebecca Thorn spent part of their summer in Jordan, Mont., where they discovered a full triceratops skull. They named it "Karma."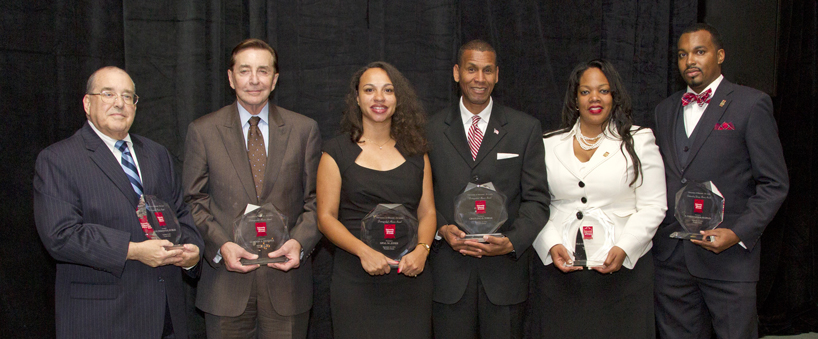 4. UMSL HONORS 6 ALUMNI FOR ACHIEVEMENTS
Each year, UMSL recognizes its most distinguished alumni. This year's class included a judge, an assistant attorney general, a former Secret Service special agent, a nonprofit president, a superintendent and a surveying and engineering firm president.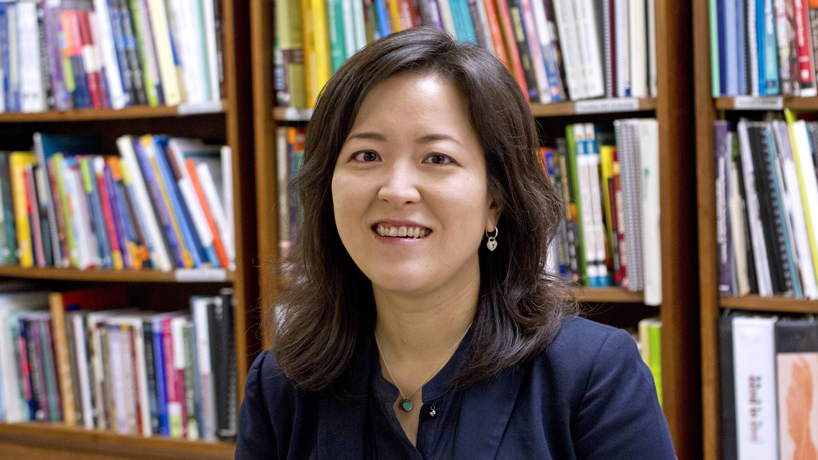 5. WATCHING 'BIGGEST LOSER' CAN SPUR ANTI-FAT ATTITUDES, ACCORDING TO COMMUNICATION SCHOLAR
Communication Associate Professor Jina Yoo found that the show foments anti-fat attitudes by leading viewers to believe weight control is up to the willpower of individuals. Viewers repeatedly watching obese contestants lose up to 100 pounds in three months fuels that negative perception.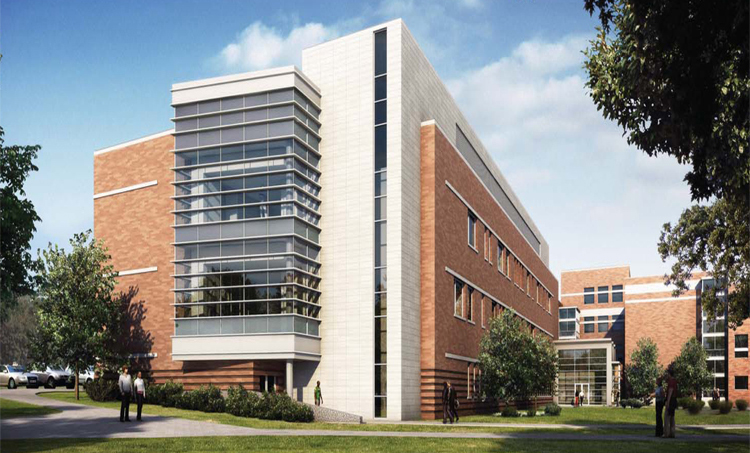 6. UMSL BREAKS GROUND ON SCIENCE BUILDING
Work began on the new Science Learning Building in October. The $32 million, four-story, 75,000-square foot facility will house advanced, equipment-intensive teaching laboratories when it's completed in 2015.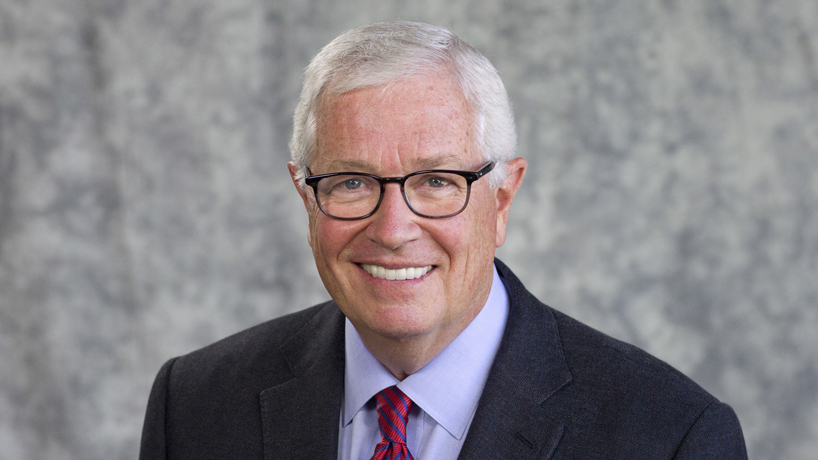 7. BUSINESS EXECUTIVE NAMED UMSL DEAN
Former Covad Communications President and Chief Executive Officer Charles Hoffman is more than a champion for UMSL; he's also a product of the university. Hoffman earned from UMSL a BSBA in 1974 and an MBA in 1976.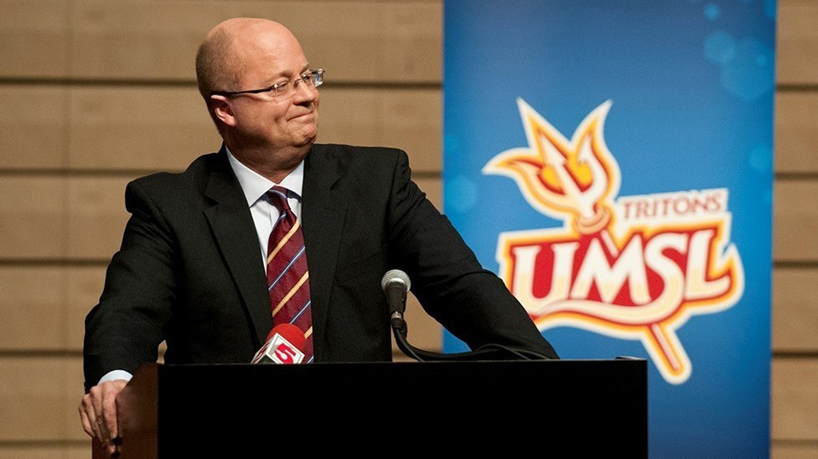 8. BOB SUNDVOLD INTRODUCED AS UMSL HEAD MEN'S BASKETBALL COACH
Following a 13-year stint as an assistant coach at the University of Missouri–Columbia and a four-year stint as head coach at the University of Missouri–Kansas City, Sundvold returned to the University of Missouri System to lead the UMSL Tritons.
9. ALUMNUS PRINCE EA TALKS NOSH RAPPING, NEW ALBUM
Richard Williams has made a name for himself in St. Louis as the so-called "smart rapper" Prince Ea. He spoke with St. Louis Public Radio | 90.7 KWMU about his new album and his days as a student freestyling in The Nosh.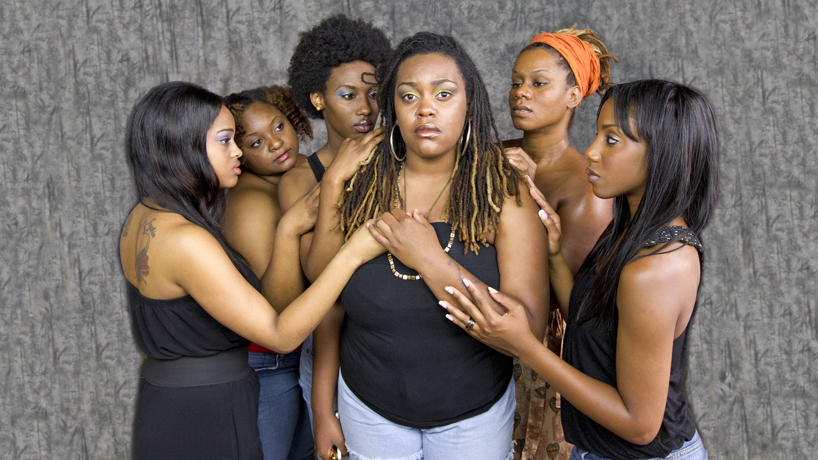 10. TOUHILL PRODUCTION IS TRANSFORMATIVE EXPERIENCE FOR UMSL STUDENT
Tierra Brown, a senior in media studies, never thought she'd star in a major university production, nor did she initially throw her hat in the ring when auditions were first announced. But at the urging of Jacqueline Thompson, visiting assistant professor of theatre, she auditioned and landed the lead role.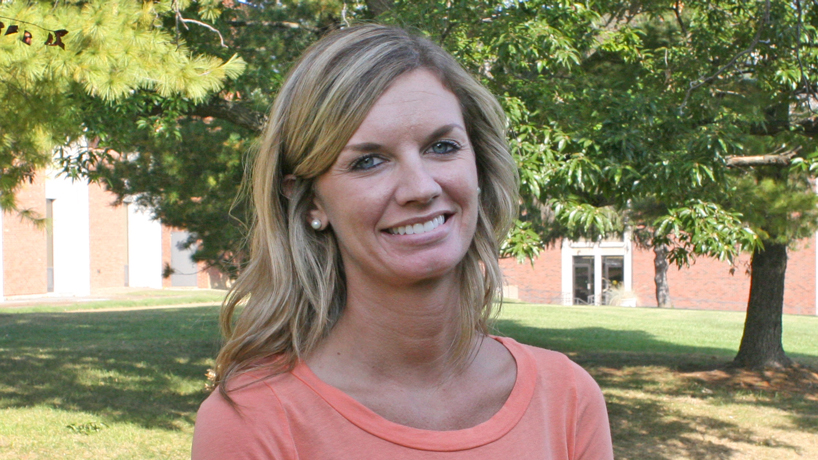 11. PSYCHOLOGY PHD STUDENT GETS PUBLISHED IN 2 SCHOLAR JOURNALS
Getting a research article accepted for publication is a big deal for a graduate student. Lauren Salminen had two articles accepted for publication in two different journals – on the same day.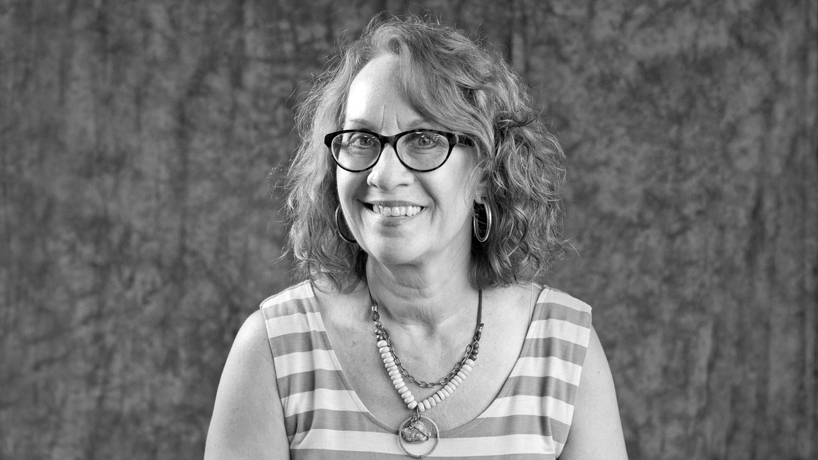 12. ENGLISH PROFESSOR'S BOOK LANDS AT NO. 2 ON LOCAL BEST-SELLER LIST
Only a book by Dave Eggers kept "The Banshee" by Sally Barr Ebest, professor of English and director of the Gender Studies program, from No. 1 on the bestsellers list for St. Louis-area independent bookstores. As she pointed out, that's good company to be in.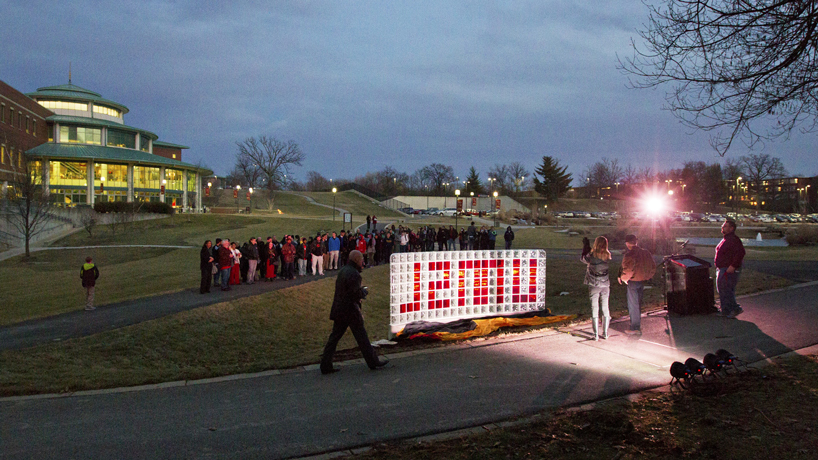 13. 'UMSL in Glass' wall dedicated at sunset ceremony
What started as an idea from an advertising techniques class taught by Kristy Tucciarone, associate teaching professor of media studies, became a reality in February. The unveiling of the new on-campus public art was one of many events held throughout the year to celebrate the UMSL Jubilee, the university's 50th anniversary.

Short URL: https://blogs.umsl.edu/news/?p=44672