10 photos from Pack the Stands at UMSL
University of Missouri–St. Louis photographer August Jennewein captured dozens of images while attending Pack the Stands Feb. 6 from start to finish. In addition to photographing the victorious UMSL Tritons women's and men's basketball teams, he trained his camera on the crowd. Below are 10 of Jennewein's favorite photos including his commentary, and a bonus 11th photograph can be found here.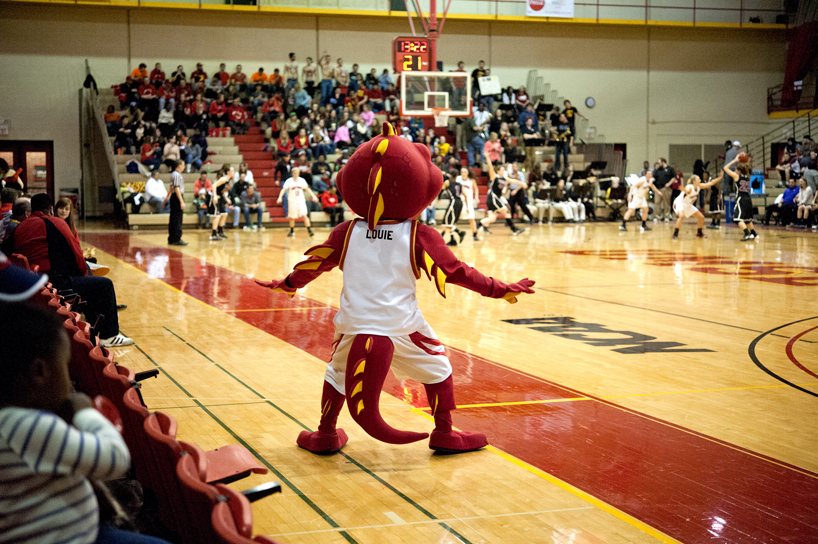 "Louie dons his defender pose to help the women's basketball team make a defensive stop."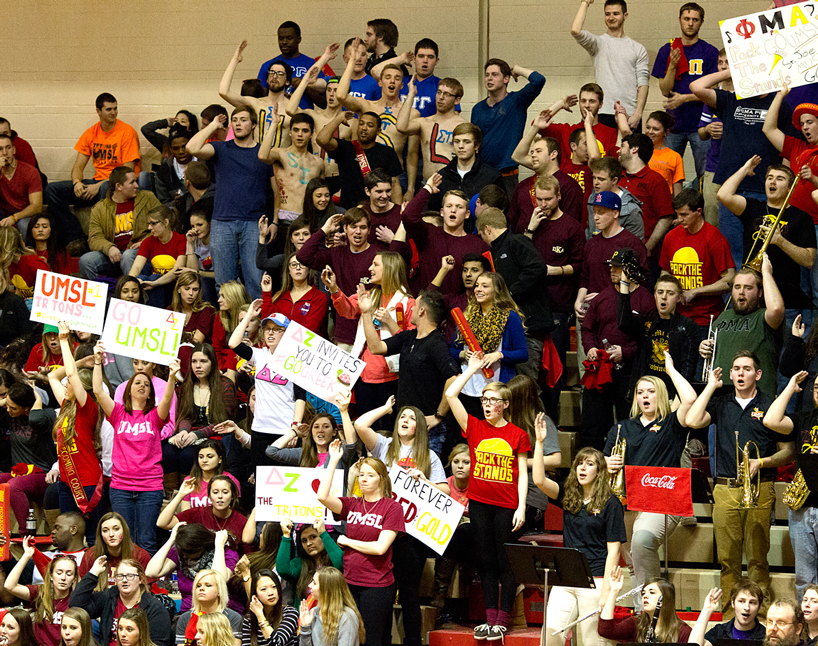 "UMSL students cheer on their winning teams."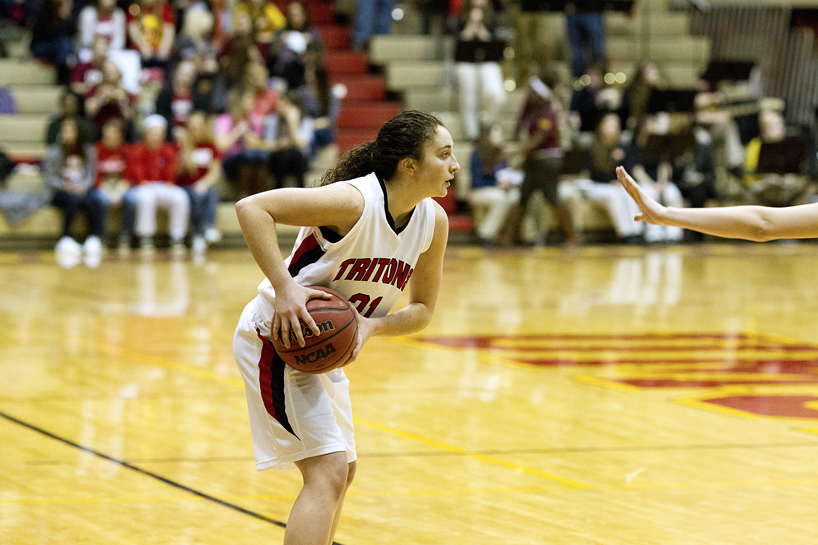 "Junior guard Kelly McGovern readies to dish off one of her double digit assists for the night. She finished with 10 assists."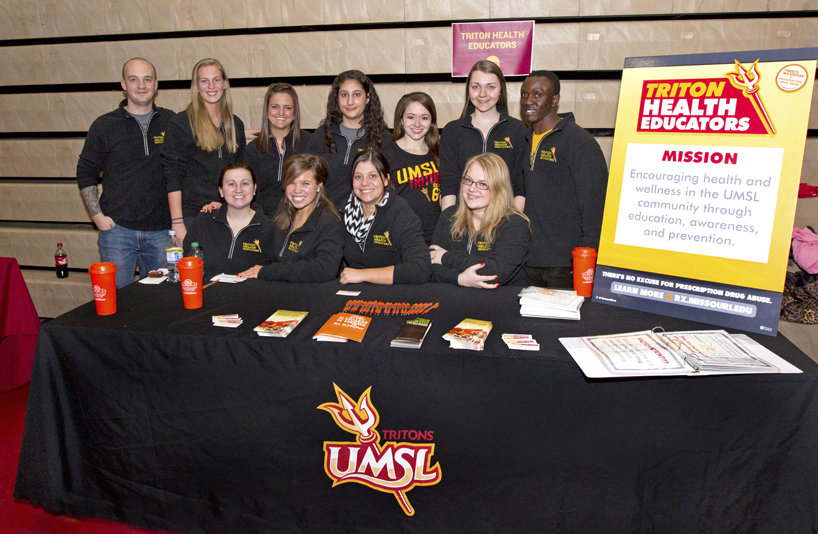 "The Triton Health Educators were on hand, including (front row, from left) Brittan Broski, Emma Spencer, Nyla Cauble and Kelli Rowland and (top row, from left) Ben Hibbett, Melanie Harbaugh, Annie Vitale, Mona Badwan, Jessica Johnson, Brittany Hudzinski and Samuel Mugaya."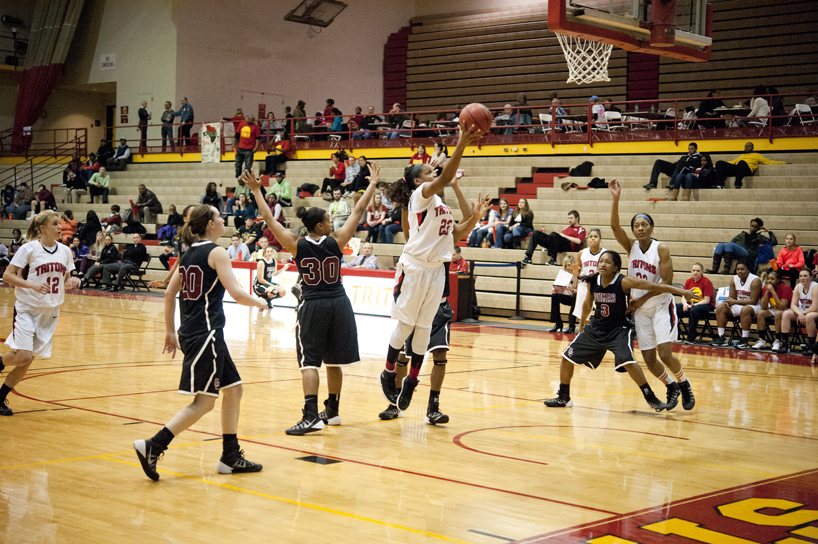 "Senior Devonna Smith drives to the basket for two."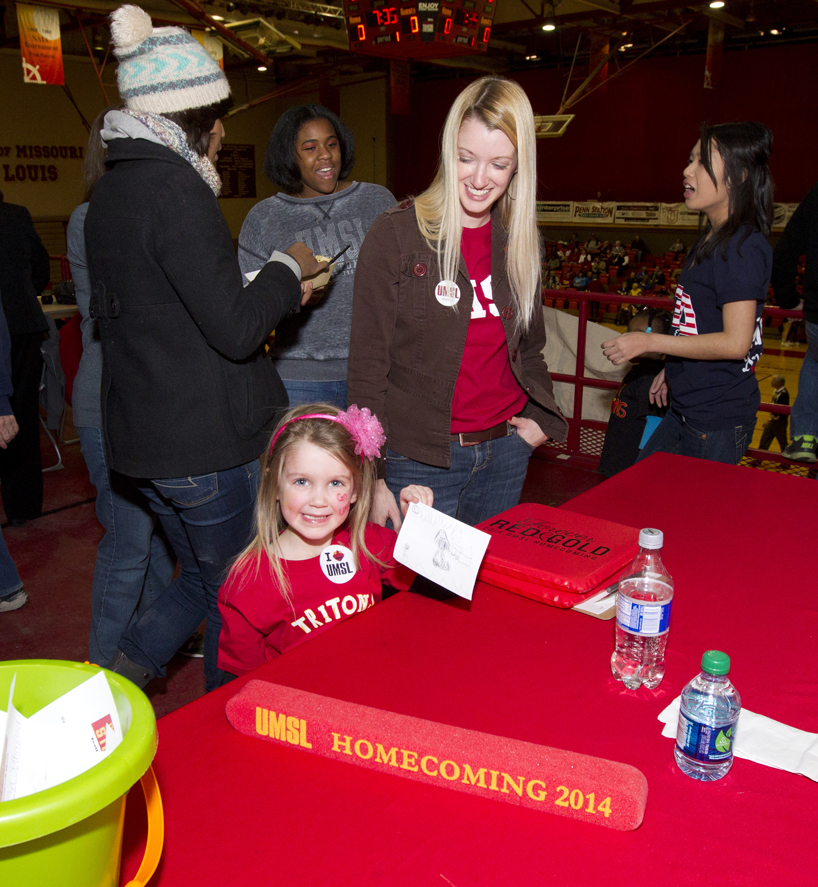 "Meg Naes, tech procurement coordinator for IT Business Services at UMSL, and her daughter Kylee enjoy the festivities between the women's and men's basketball games."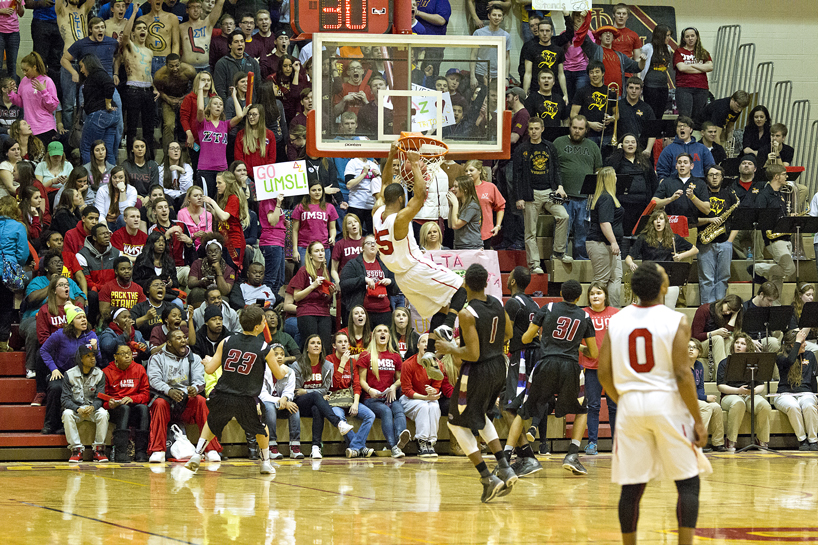 "Junior forward Denzel Reed slams home a basket before the excited crowd."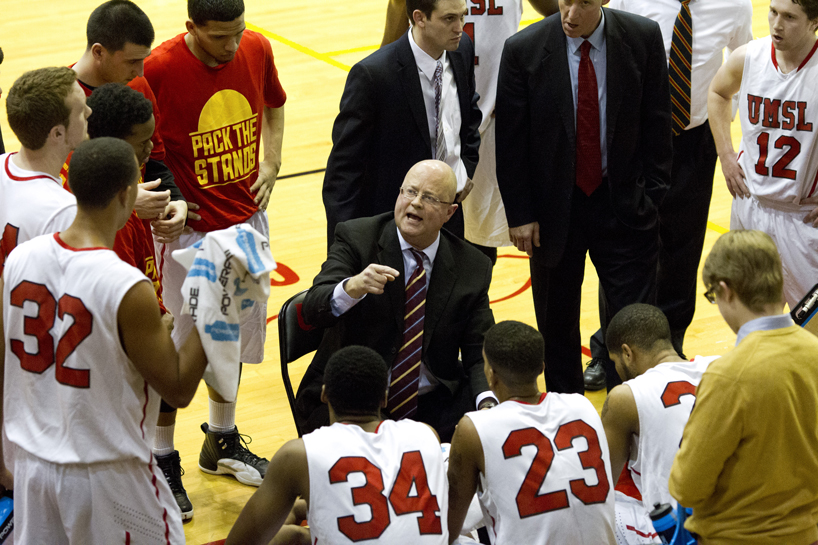 "Men's basketball coach Bob Sundvold schemes a play with his player's during a time out."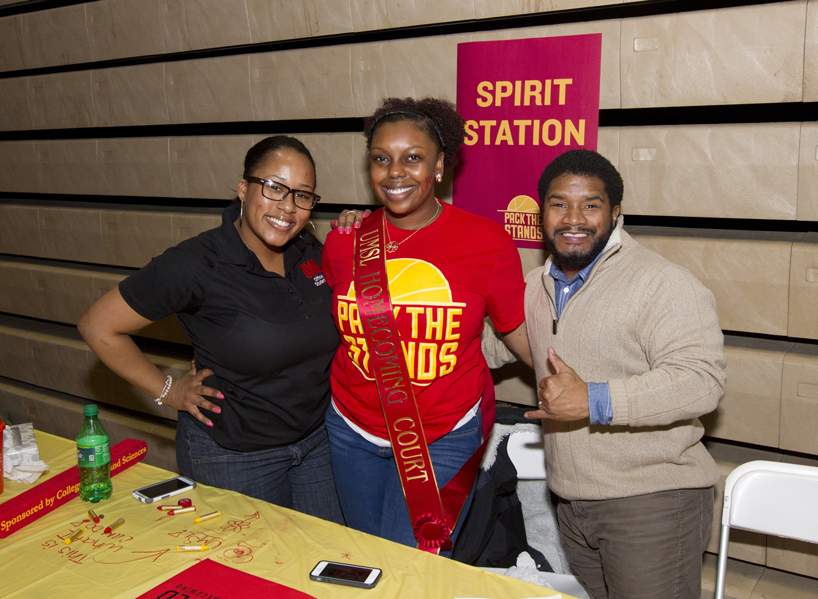 UMSL students (from left) Jessica Thornton, Briana Lawson and Jason Vasser work the spirit station.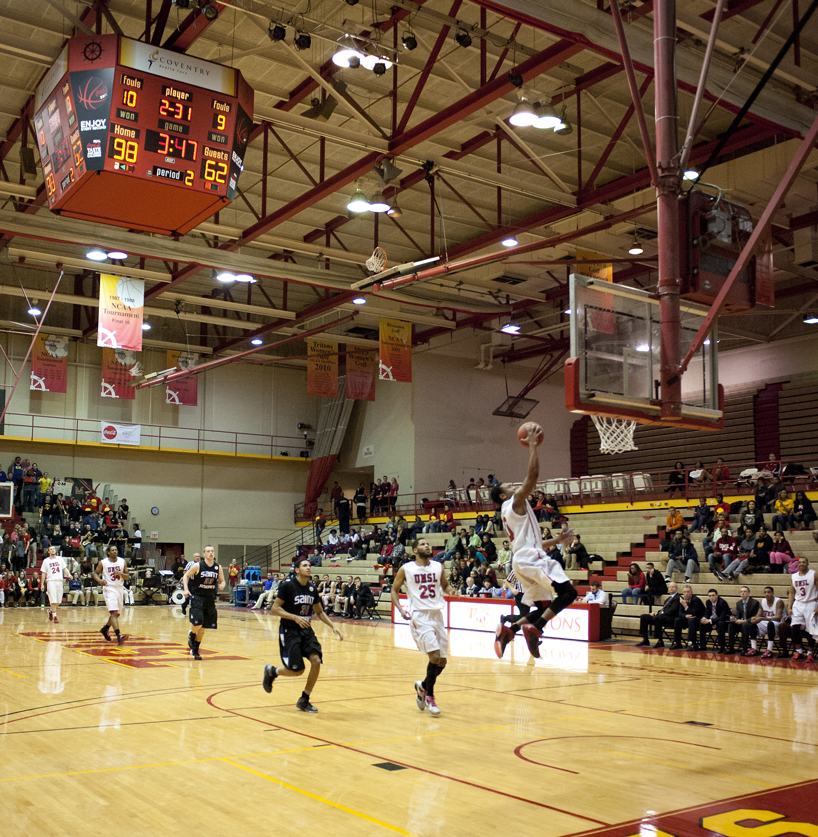 "Junior guard Jordan Shanklin drives the lane on his way to scoring the team's 100th point of the game."


Short URL: https://blogs.umsl.edu/news/?p=45589