White House honors alumna for STEM outreach to minorities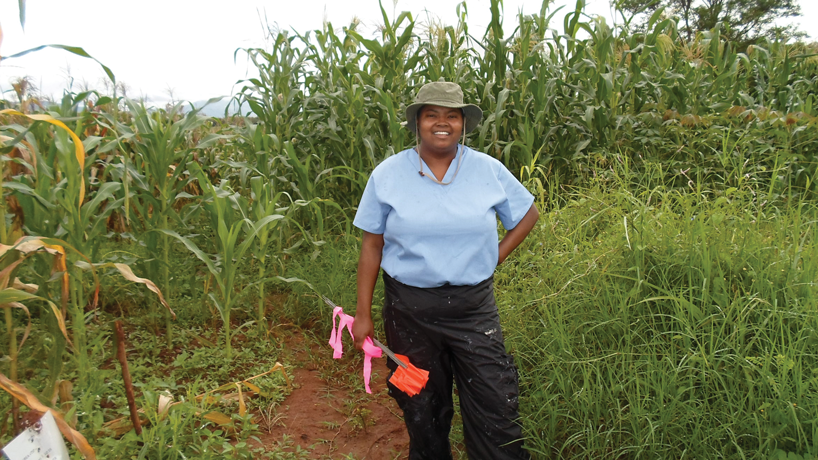 In the lab or behind a lectern, scientist Danielle Lee is usually in the minority. Rarely does she see people who resemble her.
"I always seem to be one of the few people like me, who look like me and come from an inner-city community like me," says Lee, an African American female who earned her doctorate in biology from the University of Missouri–St. Louis in 2010.
Lee has set about to change what she sees. She is a force on social media, emphasizing sharing science with general audiences, particularly underserved groups. She writes a popular blog, "The Urban Scientist," for Scientific American. She also received recognition from the White House this year.
"I care very much about making science in general very accessible to audiences that have been traditionally underserved and under-represented. We can't deny the mathematics in that," she says.
Ads and brochures for science programs or events tend to show young children and the people tend to be white and suburban, she says.
"For anyone who is not like that – they have to work hard to deliberately insert or imagine their face in those brochures. I don't even think it's something negative. I think it's something that's not consciously thought about," she says. "So, I decided I really wanted to participate in outreach in a way that was very cognizant and culturally aware and was very deliberate in whom it was trying to reach."
Lee wants to disrupt the image that science is only for "beautiful middle-class white families from the suburbs."
In February 2014, the White House named her one of 10 "Champions of Change" for her work to support and accelerate science, technology, engineering and math opportunities for African Americans.
"I was really, really honored that it caught the attention of people at that level, and they thought that the work that I do – primarily since it's in social media – was worthy of recognition," she says.
Growing up, it never crossed Lee's mind to be a scientist, but she was doing science all along.
"Blowing dandelions, catching frogs, playing outside and making mud pies is what I did outside as a kid, and all of those things exposed me to this awesome fun stuff that I now get paid to do, called ecology," she says.
Lee is a post-doctoral research associate in the Department of Psychology at Cornell University in Ithaca, N.Y. Her research frequently finds her in Tanzania, examining the behavior of African giant pouched rats. The rats have an acute sense of smell and are used to sniff out landmines. Every year, landmines kill 15,000 to 20,000 people, according to the United Nations.
"I'm very fortunate. I'm one of those people who enjoys her job, and I like to tell that to people, particularly those who think science isn't interesting or fun," she says. "I'm like, 'If you're not having fun then you're doing it wrong.' This job is a blast."
Follow her on Twitter at @DNLee5. Visit her blog at blogs.scientificamerican.com/urbanscientist.


This story was originally published in the fall 2014 issue of UMSL Magazine.

Short URL: https://blogs.umsl.edu/news/?p=54092