15 photos from UMSL Homecoming 2015
Couldn't make it to any of the University of Missouri–St. Louis Homecoming 2015 events or want to revisit them? UMSL Daily has you covered. In addition to UMSL Daily interviews with the newly crowned Big Man on Campus and UMSL Homecoming 2015 king and queen, campus photographer August Jennewein captured dozens, if not hundreds, of moments from five of the week's events. Below is a look at some of his favorite moments from those events. And visit UMSL at Flickr for many more photos.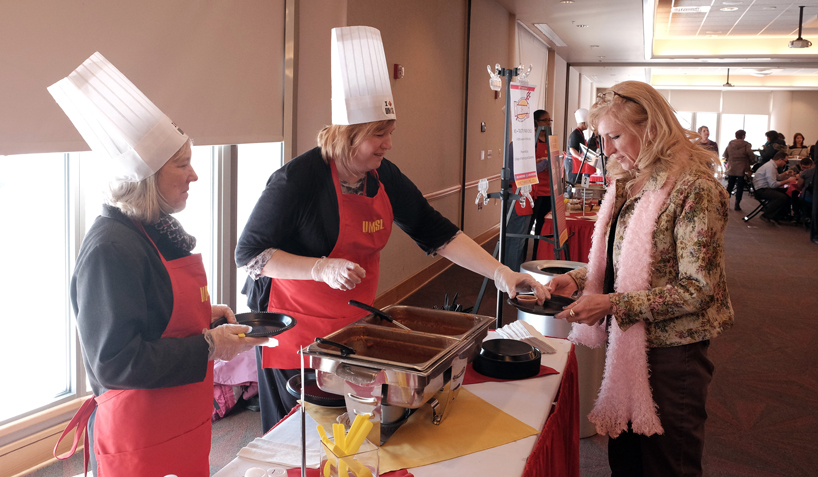 Diane Mongillo (right), executive assistant for the College of Business Administration, receives her sample of the "Tasty Pair Chili," a "little sweet, little spicy" concoction created in collaboration by the College of Nursing and College of Optometry for the Chili Feed competition. For the second straight year, the two colleges' chili was chosen by attendees as the winner.
 A pair of UMSL students show off their "I Love UMSL" shades at the Chili Feed.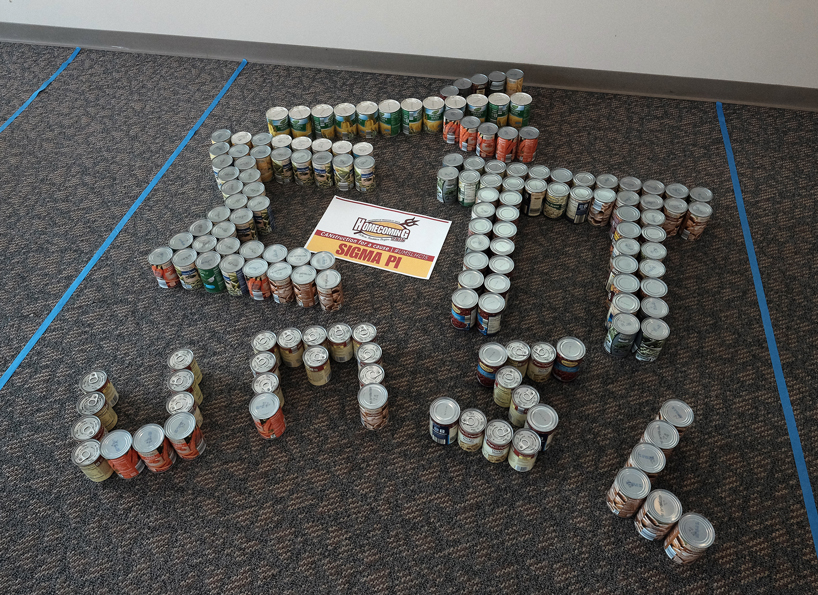 UMSL collected numerous canned items for CANstruction, which were used by student groups to build structures reflective of UMSL. Pictured is Sigma Pi's CANstruction. The canned goods were then donated to Pagedale Family Support Center.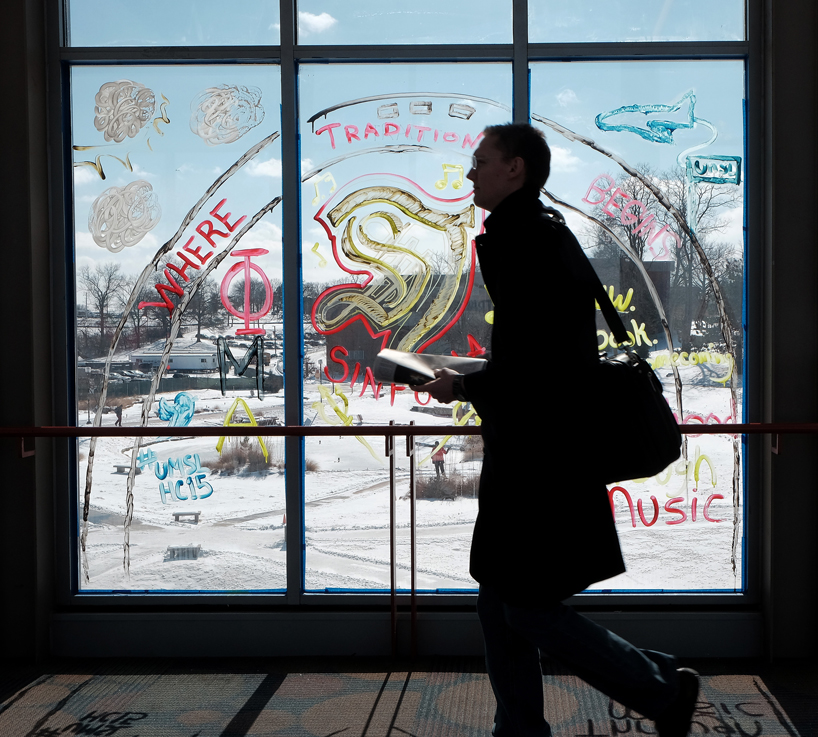 UMSL students put their pride on painted display on the Millennium Student Center bridge windows.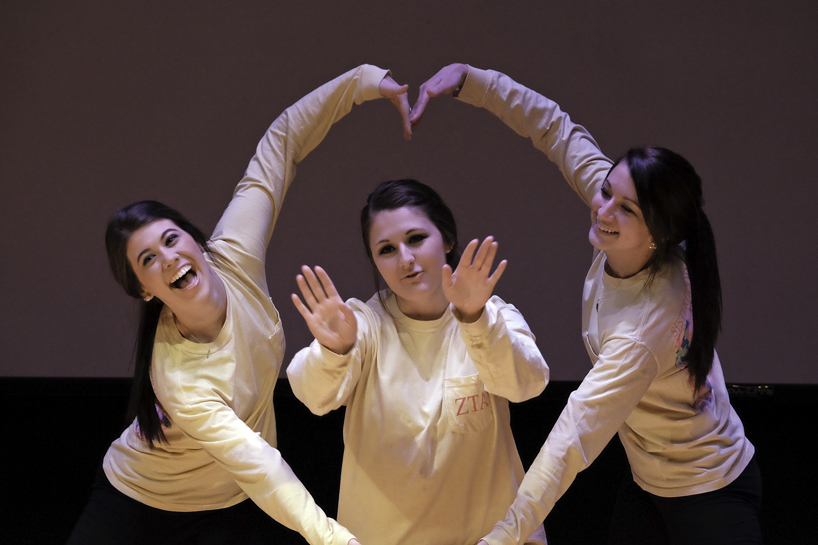 Devon Stegeman pierces her sorority sisters' "heart" in her dance number at the Lip Sync Competition.
Adrian Liddell calls out while showing off his dance moves at the Lip Sync Competition.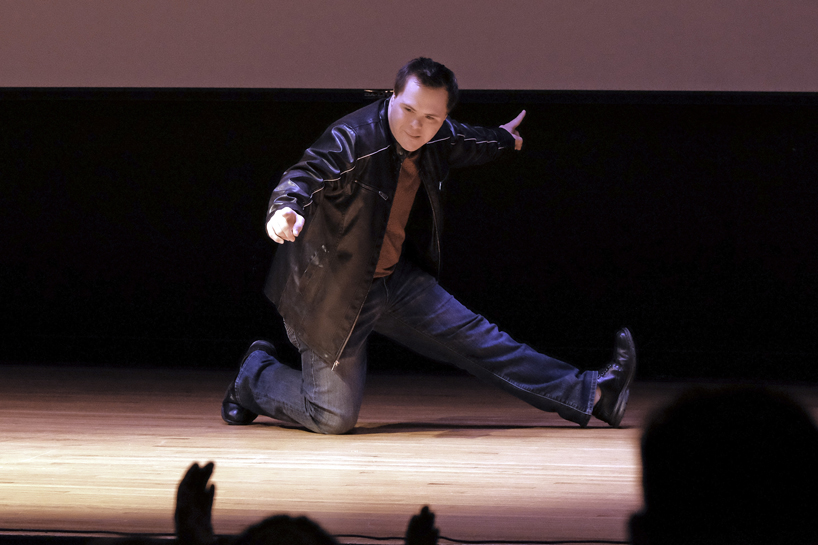 Ethan Schroeder makes a stylish statement during the finale of his performance.
A group of students perform a choreographed dance during the Lip Sync Competition.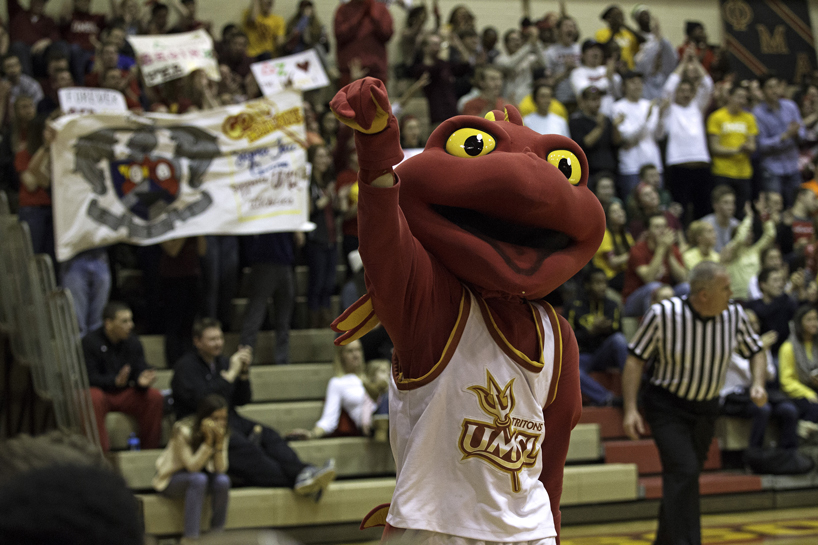 Louie leads the crowd in a cheer at the annual Pack the Stands women's and men's basketball games.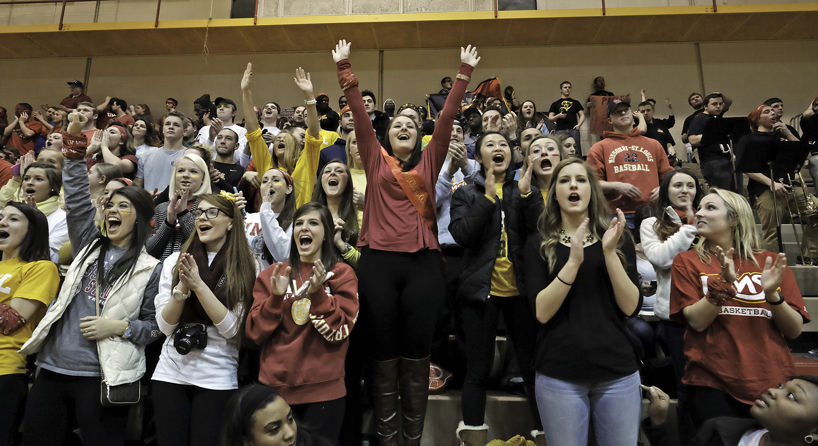 UMSL students cheer their Tritons onto a pair of victories over Quincy University.
Students show their UMSL spirit.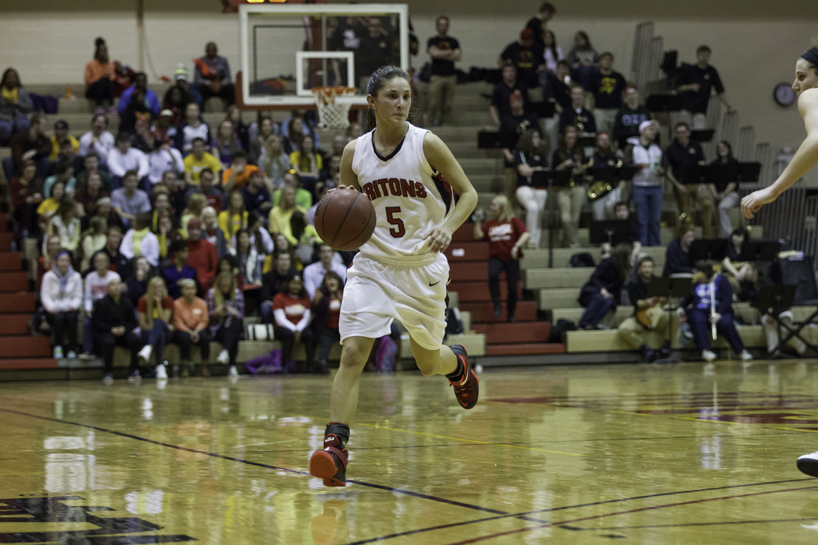 Amber Daly dribbles up court. She scored 18 points in the Tritons overtime win over Quincy.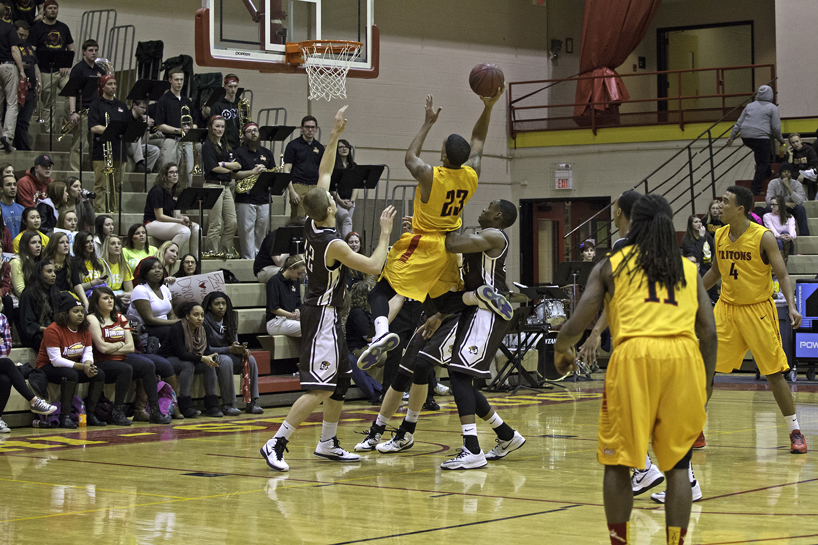 Aareon Smith rises high above his opponents en route to the basket. He scored 28 points in his team's 65-63 win over Quincy.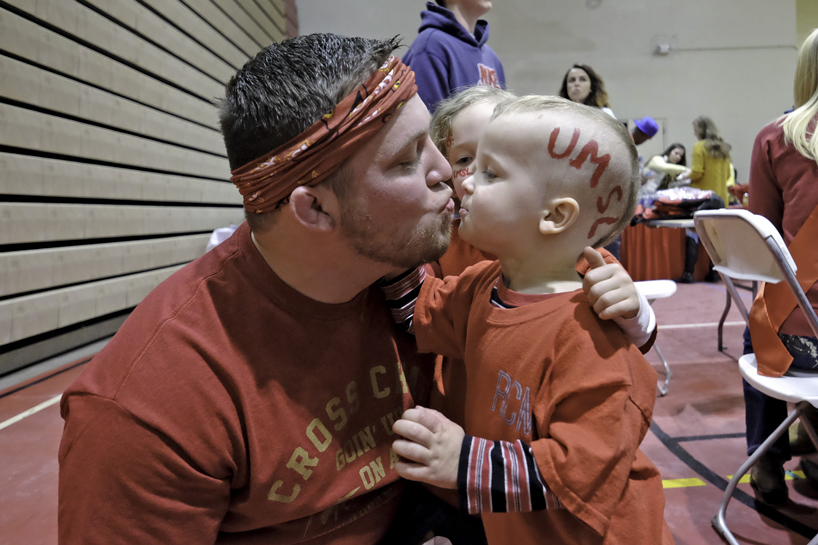 Spectator TC Brown get a kiss from his son, Emmett, while daughter, Audrey, looks on.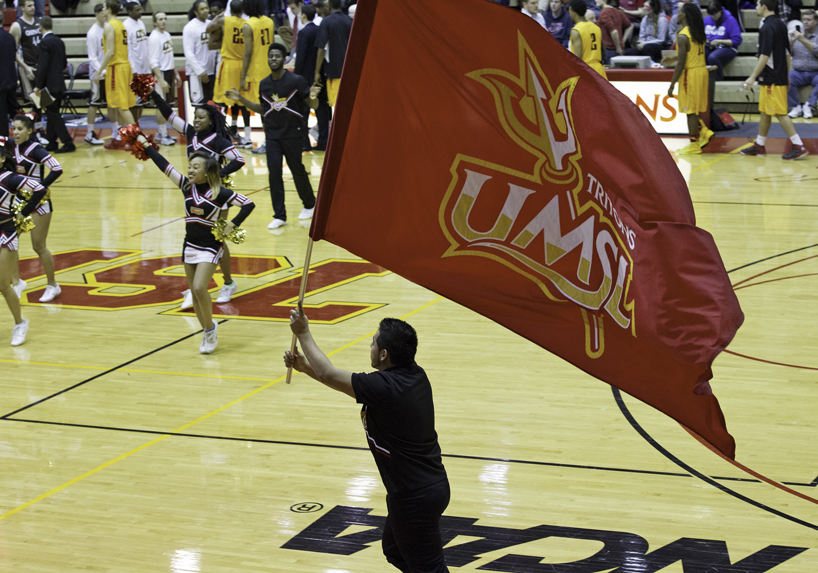 Cheerleader Jose Garcia flies the UMSL banner proudly at the conclusion of the men's basketball victory over Quincy.


Short URL: https://blogs.umsl.edu/news/?p=55726