Founders Dinner video highlights 'I Chose UMSL'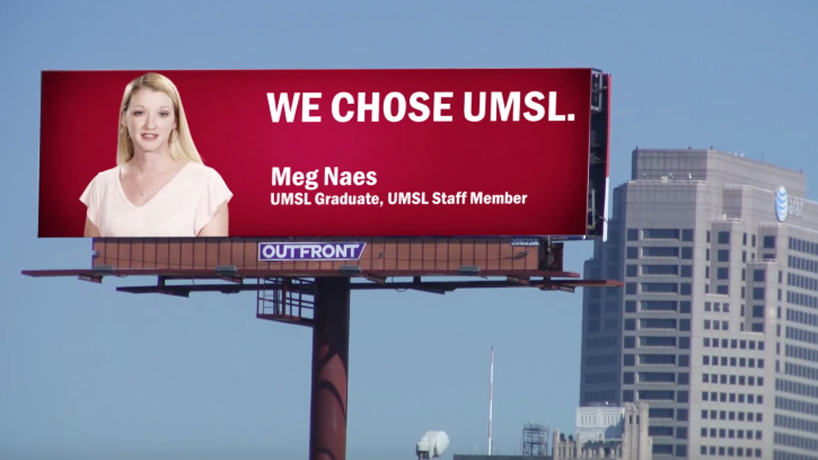 Great students. Award-winning faculty. Successful alumni. Generous donors. They are all a part of the University of Missouri–St. Louis family and proud of it.
Well over 100,000 people have chosen UMSL for an education, a career or a partnership. The "I Chose UMSL" billboard campaign has highlighted these reasons and more.
Students, faculty, staff, alumni and business partners discussed the reasons they chose UMSL for a video that debuted at Founders Dinner Sept. 24.
"I used to live around the corner in Cool Valley Apartments. At the time UMSL served as the closest library. I remember going there with my father and having conversations regarding the importance of education. So for myself, choosing UMSL was easy. After all it's where I started my journey to excel," said Howard Fields, UMSL alumnus and principal at Koch Elementary School. 
For freshman Madison Bick, the choice was about receiving a top-notch education.
"I wanted to enroll in an outstanding nursing program," Bick said. "That's why I chose UMSL. I love that I can pursue a health-science degree and still obtain a liberal arts-style education through UMSL's honors college. The people have reaffirmed my choice. I've received invaluable support from teachers, staff and fellow students."
Click here or below to see the video and view why others choose UMSL.


Short URL: https://blogs.umsl.edu/news/?p=58956