Eye on UMSL: Piggyback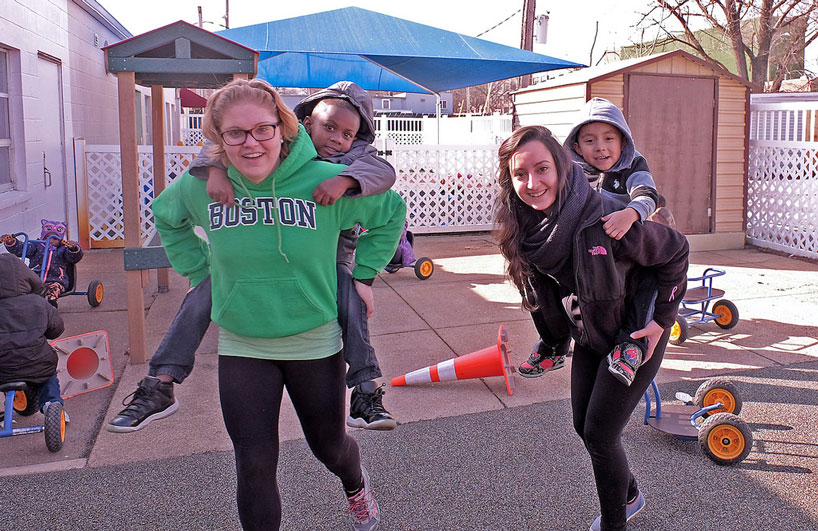 Among the many events held during the University of Missouri–St. Louis Homecoming 2016 week Feb. 1 to 6 was a day of Homecoming Service Projects. Participants lent a hand at various locations throughout the area. UMSL students Bekah Cripe (green sweatshirt) and Armela Subasic made some new friends and gave out a few free piggyback rides to Elijah and Freddy, respectively, while volunteering at Patch Center, part of Grace Hill.
Click here to view a gallery of nearly 200 photos from the full Homecoming 2016 week.
This photograph was taken by UMSL photographer August Jennewein and is the latest to be featured in Eye on UMSL.


Short URL: https://blogs.umsl.edu/news/?p=61321