Carnival fun, comedy show and more mark return of Mirthweek
It's late April at the University of Missouri–St. Louis, and that means finals week is coming. But first: Mirthweek.
"It has really grown to be the UMSL community's big breath during the craziness at the end of the school year," said senior psychology major Kaitlin Henning, who chairs the University Program Board. "For one last week, everyone comes together to celebrate our accomplishments for the year and have fun together before the mad dash toward finals week and graduation."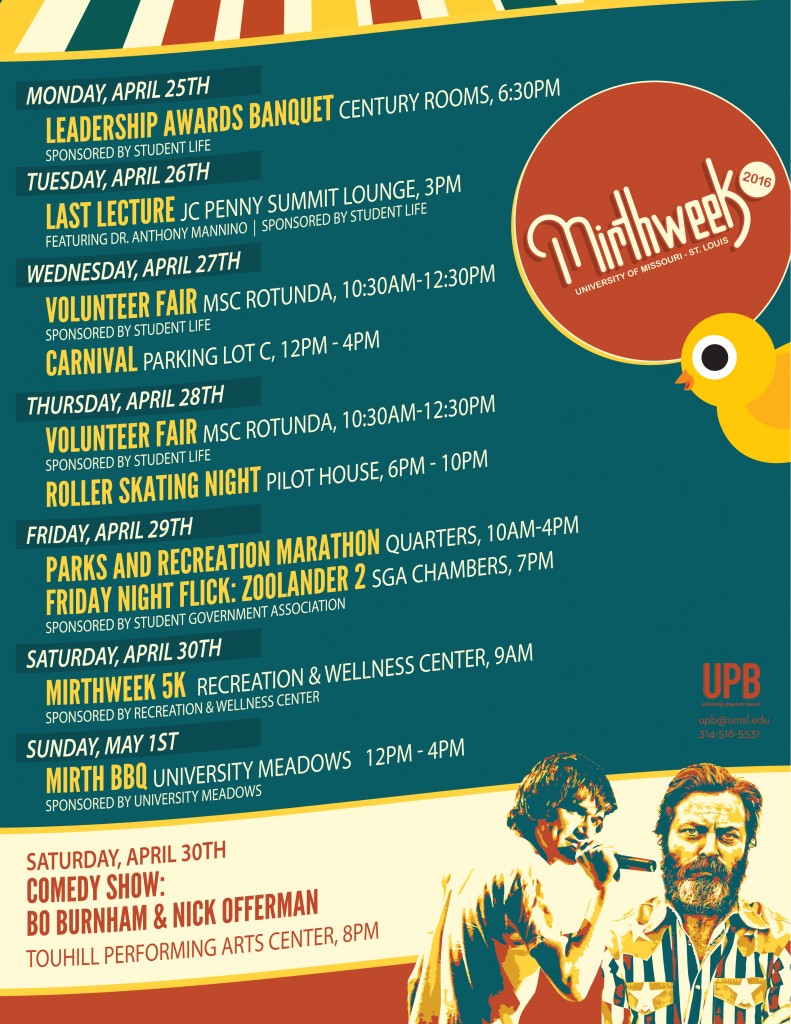 Mirthweek, set for April 25 to May 1, has evolved from what was once simply the annual Mirthday into a whole week's worth of campus festivities, featuring a carnival, major musical or comedic guest, and much more.
"It's a great UMSL tradition that brings entertainers and cool activities," said Eric'el Johnson, a senior electrical engineering major involved in the plans this year. "It's also a week to recognize student leaders and organizations that have gone above and beyond to make the UMSL experience great."
There are a few changes of note for 2016. Student Activities Coordinator Tegan Klevorn pointed out that the biggest event of the week, typically held on a Friday, is on Saturday night (April 30)  this year.
"Because of this we are keeping our Friday Night Flick on Friday night and even adding a 'Parks and Recreation' marathon during the day," she said. "Another thing we switched up is the Thursday event – we are turning the Pilot House into a Roller Skating Rink, which should be a lot of fun."
UMSL Daily asked Henning, Johnson and Klevorn to share a few of their top picks for the week with readers.
For Johnson, one of those is UMSL's annual Leadership Awards Banquet, which kicks off at 6:30 p.m. April 25 in the Millennium Student Center.
"I like the leadership awards, because people get recognized for their contributions to the university," Johnson said. "They work so hard to bring exciting and new activities to the university. I know people don't do things for the recognition, but it is nice to have a ceremony for them, and I like finding out who was behind an interesting event."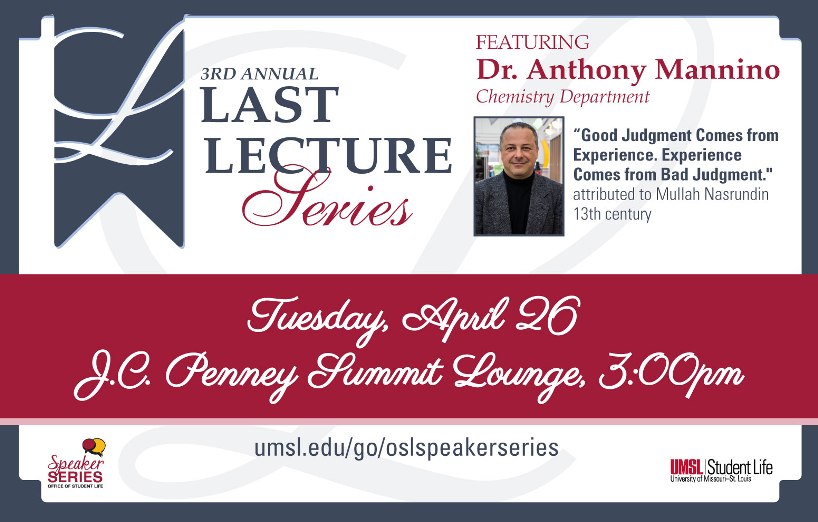 Next up is the Last Lecture at 3 p.m. April 26 in the J.C. Penney Summit Lounge.
"The Last Lecture is a must-attend event," Klevorn said. "We are featuring Dr. Anthony Mannino this year, as he was selected by a student committee who reviewed the student-nominated professors."
Mid-Mirthweek, on the afternoon of April 27, a major UMSL tradition returns, this time to Lot C: the carnival. It will look a bit different this year, Henning said, but for good reason.
"We've scaled back on the size of the carnival in order to focus on bringing higher quality fun," she said. "It's gonna be a blast, with rides like bumper cars and the tornado and selfie sticks for prizes."
The carnival continues from noon to 4 p.m. that Wednesday, with games, food, fun and more at a variety of booths.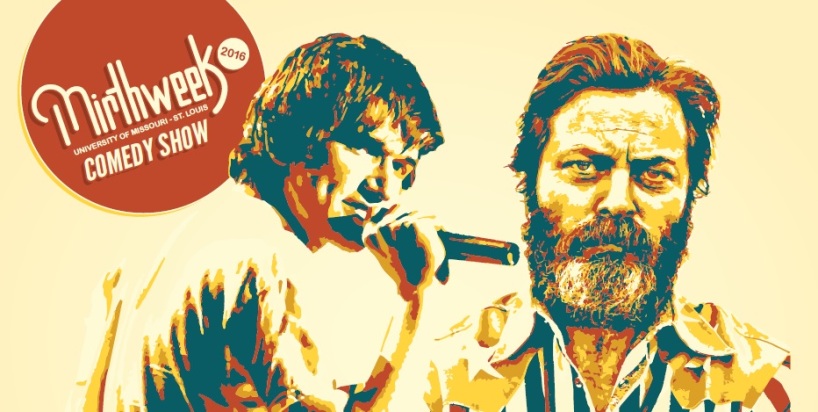 "I also wouldn't miss out on the roller skating rink in the Pilot House [in the Millennium Student Center] since it is a brand-new event," Klevorn said. That activity begins at 6 p.m. April 28.
From the skating party to a volunteer fair to a Mirthweek 5K race, there's much to choose from. But many students have already made plans for one particular Mirthweek event – the comedy show featuring Bo Burnham and Nick Offerman at the Blanche M. Touhill Performing Arts Center at 8 p.m. April 30.
"I've been to every Mirthweek performance since my freshman year – I even take my little sisters with me," Johnson said. "I'm excited for this year's, because I've only been to a few comedy shows, and I think this is the first time we've sold out for the event, so I think the crowd will be super energized and responsive to the comedians."
For more information on Mirthweek, see the flier here.



Short URL: https://blogs.umsl.edu/news/?p=62077