St. Louis-focused 'To the Best of Our Knowledge' show set to air June 11
Many St. Louisans regularly tune in to St. Louis Public Radio | 90.7 KWMU on Sunday afternoons for the nationally syndicated "To the Best of Our Knowledge" show that the station has been bringing to the region's listeners for over a decade. This weekend will surely be no exception – but the topic at hand might come as a surprise.
St. Louis itself will be the focus at 2 p.m. June 11 with a show themed "Gateway Moments." It's the result of a live taping that took place late last month at Sheldon Concert Hall and was presented by St. Louis Public Radio, a service of the University of Missouri–St. Louis.
The May 25 performance marked only the second time that "To the Best of Our Knowledge"s – or TTBOOK – has conducted an on-the-road show with a live audience.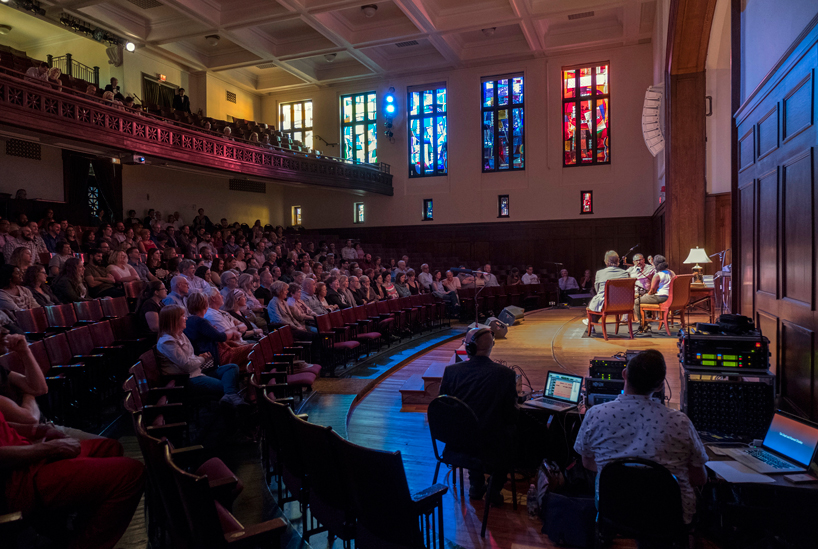 Featuring a fascinating variety of St. Louis people as guests, the live taping drew a large crowd to the Sheldon.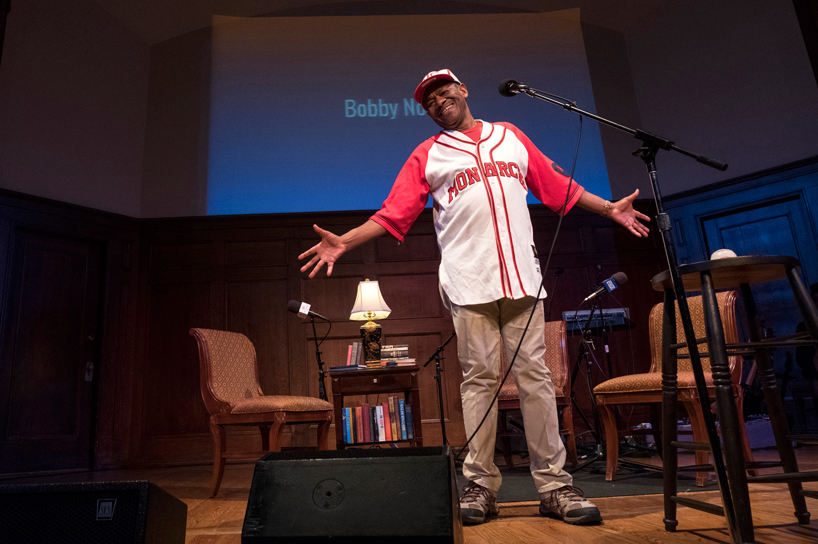 UMSL alumnus Bobby Norfolk – an accomplished storyteller, teaching artist and author – performed a selection from "Shadowball: The Negro Baseball Leagues" as part of the evening.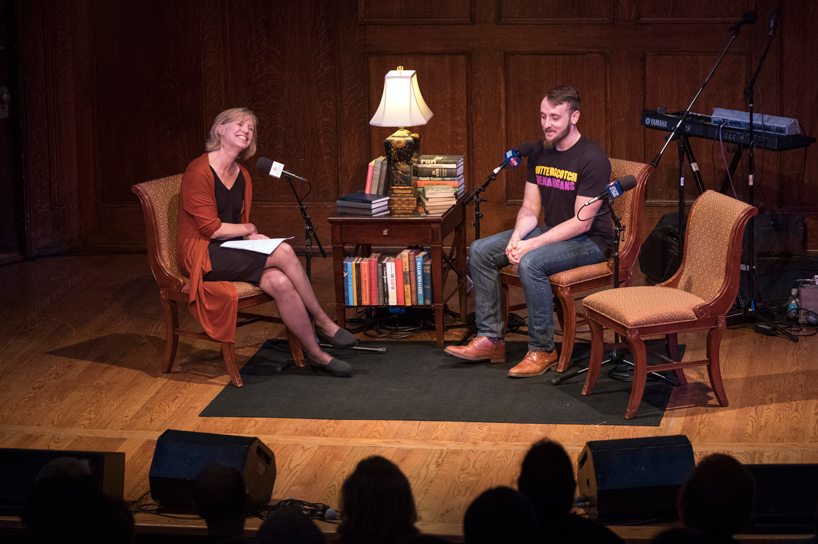 TTBOOK host Anne Strainchamps (at left) interviewed St. Louis-based video game designer Sam Coster, and other guests included Syna So Pro, father-daughter beatboxing duo Nicole Paris and Ed Cage (pictured below), and St. Louis Public Radio's own Kameel Stanley and Tim Lloyd, who head up the station's "We Live Here" podcast.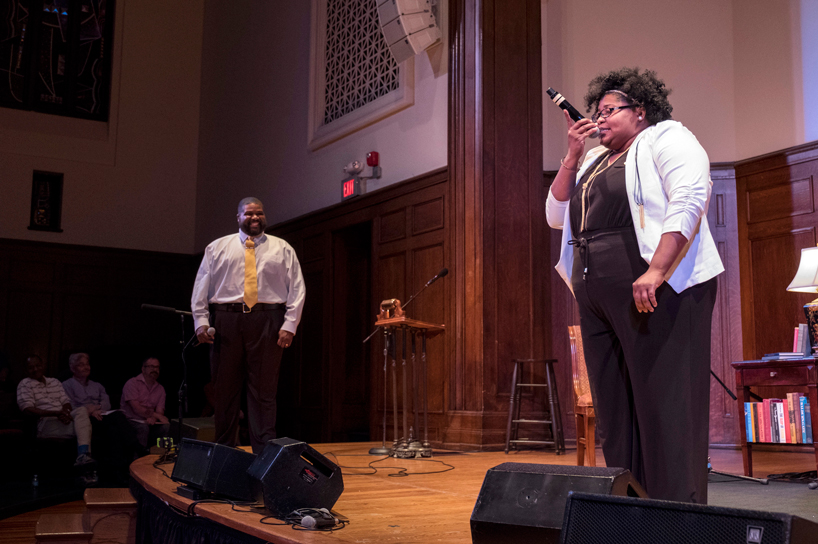 Short URL: https://blogs.umsl.edu/news/?p=68831