Eye on UMSL: A visit from Ken Burns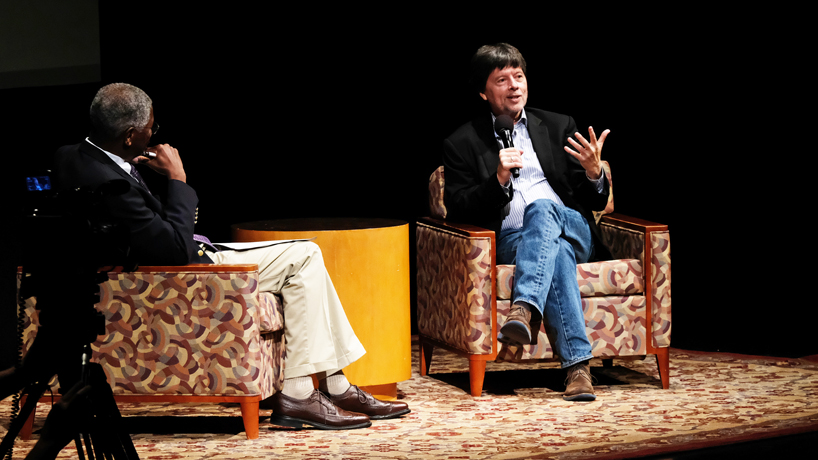 Filmmaker Ken Burns (at right) addresses a packed house Sept. 9 at UMSL's Blanche M. Touhill Performing Arts Center after a special preview of the 10-part documentary "The Vietnam War." Gerald Early, the Merle Kling Professor of Modern Letters at Washington University in St. Louis, moderated the event.
The first episode of the 18-hour film, directed by Burns and Lynn Novick, premiered Sunday evening on the Nine Network, which also presented the recent event on campus. The first several episodes are now available for streaming on the network's website.
As the network notes, the wide-ranging film draws on testimony "from nearly 100 witnesses, including many Americans who fought in the war and others who opposed it, as well as Vietnamese combatants and civilians from both the winning and losing sides."
This photograph was taken by UMSL photographer August Jennewein and is the latest to be featured in Eye on UMSL.

Short URL: https://blogs.umsl.edu/news/?p=70324