Campus gears up for a great semester with Triton Spring Launch
Feeling the fog of extreme temperatures and changed routines as this especially wintry break grinds to a halt? Not to worry, Tritons. At the University of Missouri–St. Louis, spring is now just a few days away – well, the spring semester, that is. And it's shaping up to be one to remember, even before Bill Nye pays a visit to campus on March 15.
That's because the folks behind a new effort – the Triton Spring Launch – are helping the entire campus community kick these next months of academic pursuit and personal growth into high gear right from the get-go.
Alongside orientation sessions, extended office hours and a collective focus on starting the semester strong in the classroom, new and returning students can make the most of 11 days' worth of fun activities that have been scheduled for Jan. 13 to 23.
Some of those events will take place on campus and others off, and they range from the lively and energetic to the more relaxing and chill. Here are seven suggestions from UMSL Daily – one for each day of the first week of Spring 2018.
Saturday (Jan. 13): Go Tritons!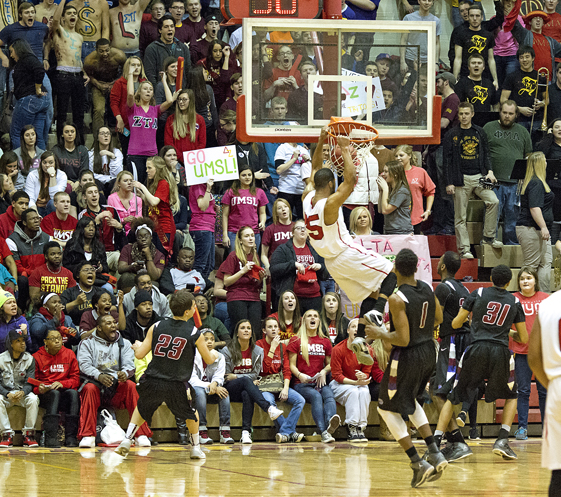 After getting oriented and settled into campus earlier in the day, head to the Mark Twain Building at 1 p.m. to really get into the Triton spirit.
Cheer on UMSL's basketball teams as they take on McKendree University and the swim teams as they compete against Saint Louis University in the Tritons' first meet of 2018.
Sunday (Jan. 14): WOW Adventure – UMSL Day at City Museum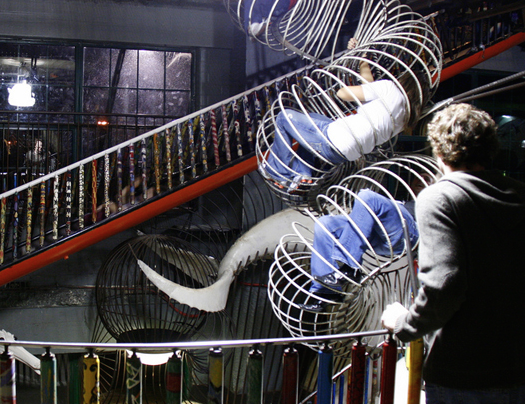 From 2 to 5 p.m., it's not just Sunday Funday in Triton territory – it's also UMSL Day at City Museum, one of St. Louis' most beloved downtown destinations.
Maybe the best part? It's free to UMSL students while supplies last; learn more and RSVP on the UMSL website.
Monday (Jan. 15): MLK Day of Service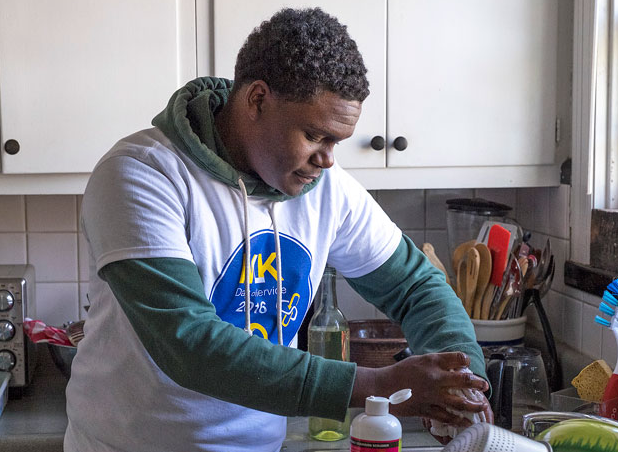 Want to savor that final day before classes begin in earnest? Why not join with fellow students, faculty and staff – plus folks all across the country – to help make Martin Luther King Jr. Day "a day on, not a day off" and connect with classmates and colleagues at the same time? Click here to learn more and lend a hand.
Tuesday (Jan. 16): Recess at the Rec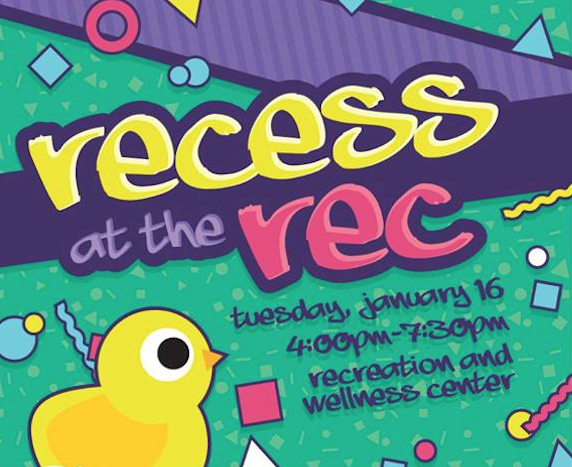 After a full day of new classes and acquiring a fresh stack of syllabi, a little recess only makes sense. So from 4 to 7:30 p.m., the University Program Board presents Recess at the Rec inside UMSL's Recreation and Wellness Center.
The event promises lots of old-school fun, plus food, giveaways and some friendly competition.
Wednesday (Jan. 17): Spring Involvement Expo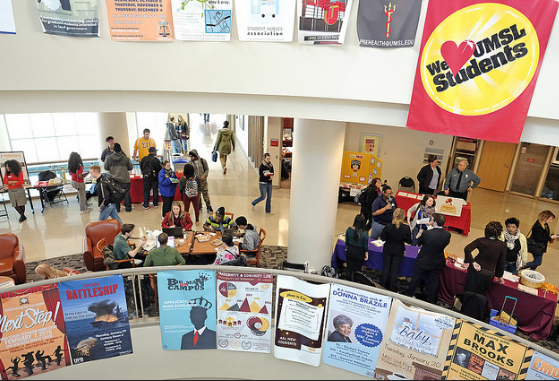 Next up is the Spring Involvement Expo, cold-weather sister to the traditional fall event that takes place every August in the Quad. This one's housed on the second floor of the Millennium Student Center – and sure to be similarly filled with opportunities and new ideas for getting active in the campus community as a new calendar year takes off.
Thursday (Jan. 18): Hot Dog! You're Back and UPB Present Lunchtime Live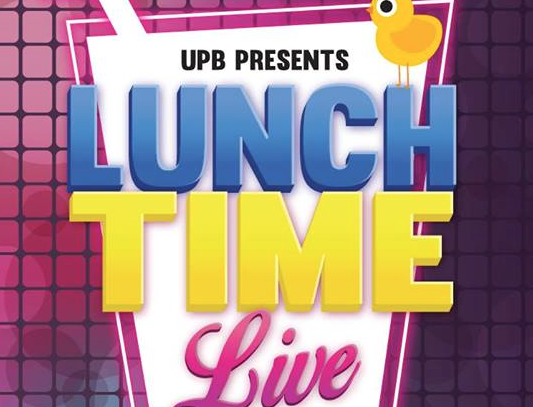 This event listing had us at "win cash" plus free hot dogs while supplies last.
Compete for free money while enjoying your lunch in the MSC.
Pilot House (lower level of the MSC), 11 a.m. to 2 p.m. Be there.
Friday (Jan. 19): Free Fun Friday – Inflatables Friday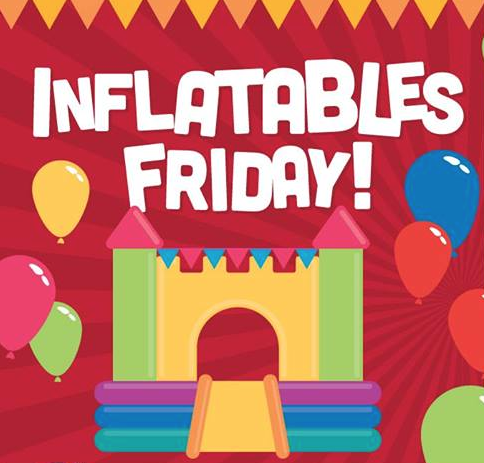 Higher education is serious business, but sometimes it's also important to bounce around, be a bit silly and chow down on some snacks.
So head to the rec center between 11 a.m. and 2 p.m. for some made-it-through-the-first-week fun. (Mark the calendar for future Free Fun Friday events set for Feb. 23, March 16 and April 16.)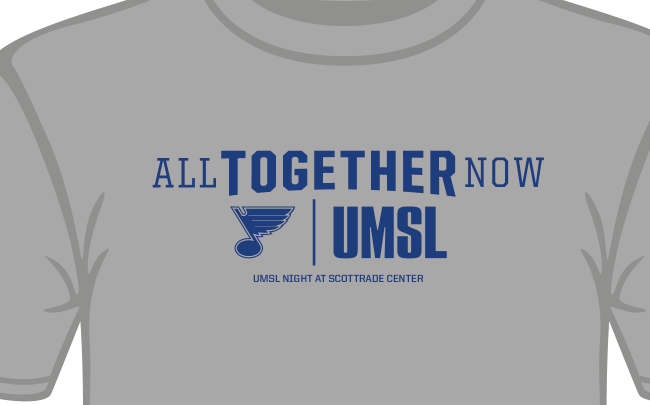 And the excitement doesn't stop there; be sure to check out other Triton Spring Launch events the following week, including the WOW Adventure UMSL Night on the Ice (St. Louis Blues vs. Ottawa Senators) at 7 p.m. Jan. 23.
Students may purchase tickets and a UMSL Blues-themed T-shirt – plus a chance for a pre-game visit to the penalty box – for $25 on the university website.


Short URL: https://blogs.umsl.edu/news/?p=71981