Media Coverage: March 2019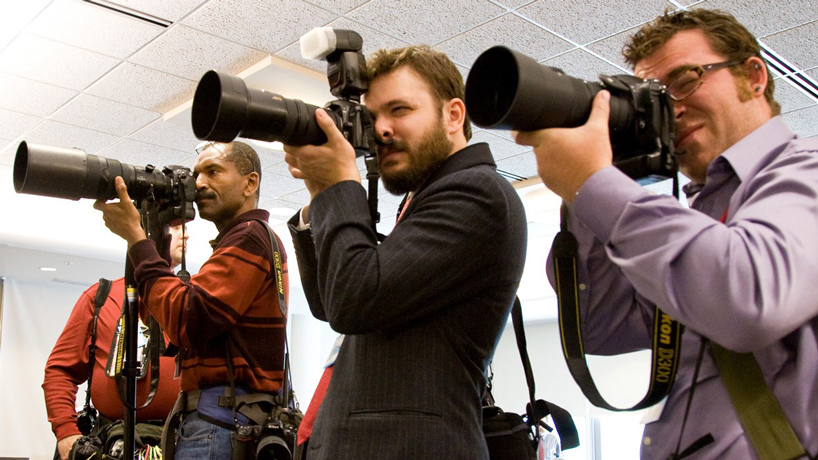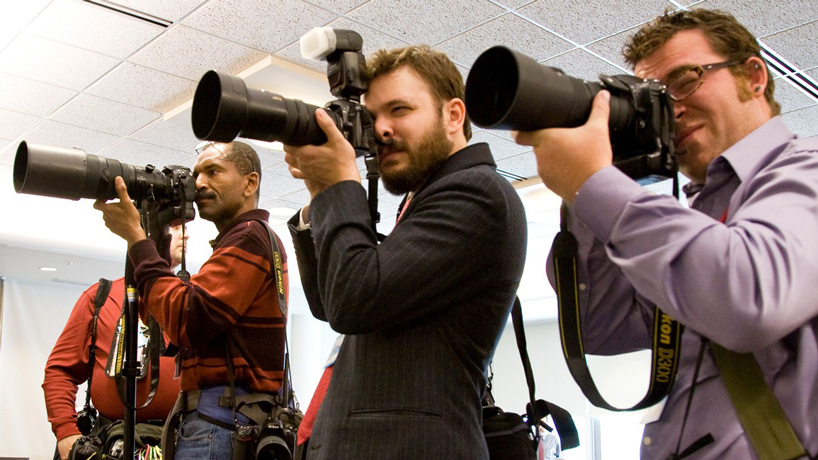 The University of Missouri–St. Louis makes a significant impact on the St. Louis area. Stories about the university, its scholars and their expertise are often covered by local and national news media.
Media Coverage highlights some of the top stories but does not serve as a comprehensive listing. Notice a clip we missed? Email us at umsldaily@umsl.edu.
Featured Stories
– Chancellor Tom George announced his plans to retire from the University of Missouri–St. Louis on Sept. 1, after 16 years leading the university. The longest-tenured chancellor in UMSL history announced his intentions in a March 21 news conference that drew interest locally from the St. Louis Post-Dispatch (which also posted video interviews), St. Louis Public Radio | 90.7 KWMU, the St. Louis Business Journal, The St. Louis American, KSDK (Channel 5) and Fox 2. George's announcement also drew national attention from The Associated Press, The Chronicle of Higher Education and The Philadelphia Tribune.
– KSDK (Channel 5) featured the inspiring story of business administration alumnus Jason Bockman, who overcame a troubled childhood to earn his college degree and start his own business, Strange Donuts. Now he's partnering with Big Brothers Big Sisters for a scholarship foundation, Strange Cares, to give back to the community.
– Curators' Distinguished Professor of Criminology and Criminal Justice Janet Lauritsen lent her research expertise to a couple of stories in March. One, published by the social justice news organization Truthout, dealt with the need for more study into why more victims of violent crimes don't report them to police. The other, aired on WGLT Radio in Normal, Illinois, dealt with how public perception of crime rates in a community often differs with reality.
– The philosophy blog The Daily Nous featured the news of UMSL Associate Professor of Philosophy Gualtiero Piccinini winning the 2018 Barwise Prize from the American Philosophical Association. The award is given "for significant and sustained contributions to areas relevant to philosophy and computing by an APA member."
– Senior graphic design student Letisha Wexstten, won UMSL's inaugural Entrepreneur Quest Student Accelerator pitch competition March 19, earning $15,000 toward her idea for HireMe, online hiring platform designed to help job seekers display their skills and capabilities while also educating employers about their disabilities. The St. Louis Post-Dispatch and Missouri Business Alert both ran pieces on Wexstten, who, along with two other UMSL winners, moves on to compete against winners from the three other universities in the University of Missouri System on April 5.
Media Coverage
Peter Acsay, associate teaching professor of history
The St. Louis American and FloValley News: judge for the Ferguson-Florissant School District STEAM Academy competition
JaNae' Alfred, education alumna
The St. Louis American: named principal of Barbara C. Jordan Elementary School
Janet Bartlett, business administration alumna
PR Newswire: launched new business, The Growth Coach North Puget Sound
Carl Bassi, professor of optometry
18Strong Podcast: role in development of "Triple Track" putting technology discussed
Clayton Bellamy, sociology alumnus
The Oklahoman: joined Griffin Communications as director of analytics
Edward Bennett, professor of optometry
American Optometric Association: being mindful of corneal/contact lens health during vacation
Courtney Boddie, education alumnus
The Edwardsville Intelligencer: interviewed about role as director of Counseling Services at SIUE
Alan Byrd, vice provost for enrollment management
St. Louis Public Radio: discussing disparities in college admissions
Rachelle Aud Crowe, biology alumna
Riverbender: Illinois state senator named to Riverbend Growth Association
Michelle Chamberlain, education alumna
Leader Publications: seeking seat on Fox School District Board of Education
Dennis Diehl, public policy and administration alumnus
Leader Publications: seeking second term on Jefferson County Health Department Board of Directors
Rollo Dilworth, education alumnus
The Carroll News: conducting National Youth Choir event at Carnegie Hall
Nathan Forshaw, business administration alumnus
Wall Street Journal: writer of op-ed on how student loans change lives
Beth Goetz, education alumna
NCAA.com: named to NCAA Division I Women's Basketball Committee
Gretchen Hand, physical education alumna/former Tritons volleyball player
Victory Sports Network: named head volleyball coach at Webber International University
Sharonica Hardin-Bartley, education alumna
The St. Louis American: received the New Superintendent Award for the St. Louis District from the Missouri Association of School Administrators
Ruth Harker, former Tritons soccer player
St. Louis Post-Dispatch: goalkeeper on first U.S. Women's National Team; mentioned as part of city's rich soccer history
Charlie Hinderliter, political science alumnus
Maplewood-Brentwood Patch: elected to board of directors of Citizens for Modern Transit
Lindsay Hunter, history alumna
Earth Magazine: Q-and-A on the paleoanthropologist's work
Terry Jones, professor emeritus of political science
Webster-Kirkwood Times: the effort to counter Better Together's proposed city-county merger plan
St. Louis Business Journal: unclear economic impact of proposed city-county merger
West Newsmagazine: part of work session to discuss Better Together with Creve Coeur City Council
KMOX Radio (The Charlie Brennan Show): part of roundtable discussion of Better Together
Ann Joyce, education alumna
Washington Missourian: new principal at Our Lady of Lourdes Grade School
David Kimball, professor of political science
St. Louis Post-Dispatch: how ranked-choice voting and runoffs help elect candidates by majorities instead of pluralities
St. Louis Public Radio: discussion of ranked-choice voting in aftermath of aldermanic elections
David Klinger, professor of criminology and criminal justice
St. Louis Post-Dispatch: St. Louis Police Department's procedure for investigating officer-involved shootings developed from his research
Alexis Lawrence, business administration alumna/former Tritons basketball player
Bowling Green Daily News: named 2019 WBCA Assistant Coach of the Year for the NAIA division
Adam Layne, education alumnus
St. Louis Post-Dispatch: editorial board recommendation for St. Louis Public Schools board slot
Loralee Mondl, chemistry/education alumna
Leader Publications: running for third term as Rockwood School District Board of Education president
Jerome Morris, E. Desmond Lee Endowed Professor of Urban Education
St. Louis Magazine: the importance of schools' inclusion in Better Together's city-county merger proposal
Ray Mundy, professor of transportation studies and director emeritus of the Center for Transportation Studies
Springfield News-Leader: research on ride-sharing services cutting down on DWIs inconclusive
Gerald O'Brien, social work alumnus
The Edwardsville Intelligencer: SIU-E social work professor honored with school's William and Margaret Going Endowed Professorship Award
Gloria Patterson, education alumna
The St. Louis American: received a 2019 Inspiring Teachers award from The Challenger Learning Center-St. Louis
Ekin Pellegrini, director of executive education and associate professor of business administration, director of DBA program
CEO Magazine (interview starts page 28) and Saint Louis Chess Club YouTube: discussing UMSL's DBA program
Sheila Powell-Walker, social work alumna
The St. Louis American: running for spot on Ferguson-Florissant School District Board of Education
Wiley Price, former student/photographer for The Current
The St. Louis American: inducted into St. Louis Media Hall of Fame
Steven Pursley, political science alumnus
Feast: profile of his Ramen x Rui pop-up restaurant in St. Louis
Gwen Randolph, education PhD student
O'Fallon Weekly: running to retain spot as O'Fallon, Illinois, alderwoman
Charles Rath, communication alumnus
Albuquerque Journal: profiled as founder of RS21 analytics firm
Scott Ream, optometry alumnus
West Plains Daily Quill: named by Gov. Mike Parson to state board of optometry
Laura Riegler, social work alumna
eMissourian: running for Meramec Valley School Board post
Dave Robertson, Curators' Teaching Professor and chair of the Department of Political Science
St. Louis Post-Dispatch: climate change as a wedge issue for voters of both parties
St. Louis Post-Dispatch: effect of federal investigation into County Executive Steve Stenger
Richard Rosenfeld, Founders Professor of Criminology and Criminal Justice
Arizona Republic: analysis of Phoenix homicide data compared to national rates
Jacobin Magazine: research cited on recidivism prevalence in previously convicted people
Judith Smith, education alumnus
Leader Publications: seeking seat on Fox School District Board of Education
James Shuls, assistant professor of education
St. Louis Public Radio: Guest on "St. Louis on the Air" episode about St. Louis Public School teachers
The Joplin Globe: op-ed "School choice is a good choice"
Fox and Hounds: referenced in story about charter schools
Gayla Sisk, social work alumna
Daily Journal: appointed interim executive director of Serenity HospiceCare
Lana Stein, professor emeritus of political science
St. Louis Post-Dispatch: what Megan Green's showing in the Board of Alderman president race means for progressivism in St. Louis
Mary Suiter, economics/education alumna
Central Banking: economic education officer for Federal Reserve Bank of St. Louis, which won Central Banking Award for Financial Inclusion Initiative
Todd Swanstrom, E. Desmond Lee Endowed Professor in Community Collaboration and Public Policy
St. Louis Magazine: possibilities for improvement in St. Louis city-county structure
DeAndre Thomas, education alumnus
Call Newspapers and South County Times: new principal of Kennerly Elementary in Sappington
Jacqueline Thompson, assistant professor of theater
The St. Louis American and Alive Magazine: honored as Emerging Artist recipient of St. Louis Visionary Awards
Mark Tranel, director emeritus of the Public Policy Research Center
St. Louis Post-Dispatch: confusion over economic effects of proposed city-county merger
Sam Wang, E. Desmond Lee and Family Fund Endowed Professor of Biology
70 West Sentinel: worked with STARS student Satya Sivasankar on a paper last summer
Mark Wessels, education alumnus
eMissourian: running for seat on Washington, Missouri, City Council
Beth Wiese, psychology alumna
The Fix: study on using cannabis to treat opioid use disorder cited
Other Campus News
Education Dive: UMSL partnership with Modern College of Business and Science in Oman mentioned
St. Louis Post-Dispatch: impact of potential concealed carry measure on entities with public buildings, such as UMSL
Women in Optometry: UMSL hosting first-ever Women in Optometry leadership conference
St. Louis Post-Dispatch: UMSL-hosted GlobalHack, U-Create and Bridge Program summer camps featured
The Rolla Daily News: Missouri S&T begins partnership with the Gulf University of Science and Technology, which UMSL helped connect
St. Louis Business Journal: UMSL social work ranked among nation's top graduate programs
Webster University News: UMSL partnering with other area institutions for Student Veterans Week programming
St. Louis Business Journal: UMSL ranked No. 21 in top online RN to BSN programs
RiverBender: open house event for Lewis and Clark Community College's criminal justice program, which has a transfer agreement with UMSL
Pacific Missourian: Mayor Steve Myers to participate in economic development course offered by UMSL
The Source and Semiconductor Engineering: UMSL one of six St. Louis-area institutions forming the Gateway Higher Education Cybersecurity Consortium
St. Louis Post-Dispatch: Arianna String Quartet, made up of UMSL faculty members, performing at Maryville
The Intelligencer: UMSL mentioned as alma mater of top 10 Fortune 500 CEO
Education Week: UMSL College of Education pointed to as example of innovative learning science program
Missouri S&T News: UMSL hosting "Advancements in Seismic Geotechnical Engineering" symposium
The Boone County Connection: UMSL students taking part in all-abilities Easter event
The St. Louis American: sponsor for United Negro College Fund Walk for Education
Forbes: David Steward's gift to UMSL jazz program noted on list of new billionaires
St. Louis Post-Dispatch, West End Word and St. Louis Jewish Light: MADCO show "The Unity Movement" coming to the Touhill
STL News: UMSL ranked No. 8 on Most Affordable Colleges list on Study.com
The St. Louis American: UMSL hosts HER-Story panel of black female business professionals
FloValley News: UMSL taking part in drive to encourage metro transit ridership to Cardinals games
PR Newswire: OnlineMasters.com lists UMSL among top 22 Best Online Master's in Social Studies Programs for 2019
St. Louis Public Radio: FOCUS St. Louis' UMSL on-campus event "Being an Agent for Change in a Divided America" featured on "St. Louis on the Air"
BioSpace: UMSL-affiliated Cortex, Danforth Plant Science Center mentioned in story about St. Louis' growing life-science market
Belleville News-Democrat: UMSL at Grand Center hosting talk by Jennifer Eberhardt, Stanford professor and author of "Biased: Uncovering the Hidden Prejudice That Shapes What We See, Think, and Do"

Short URL: https://blogs.umsl.edu/news/?p=79176