Eye on UMSL: Play Gloria!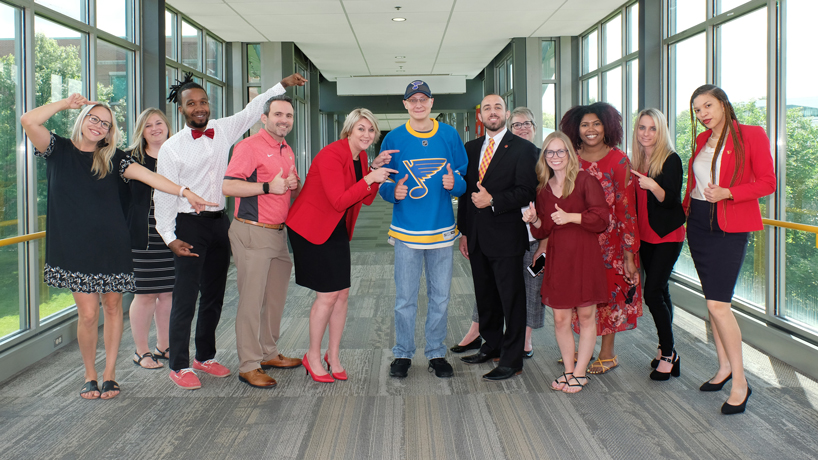 University of Missouri–St. Louis Office of Admissions staffers and senior business administration student Brandon Pesek (center) helped celebrate the St. Louis Blues' first full day as Stanley Cup champions on the MSC Bridge on Thursday. Pictured, from left, are Student Recruitment Specialist Lauren Bledsoe, Welcome Center Assistant Director Alicia Taylor, student recruitment specialists David Wood and Zak Tierney, Director of Admissions Dixie Williams, Pesek, Student Recruitment Specialist Austin Culbertson, Academic Advisor Sue Bateman, student recruitment specialists Adrienne Groves and Stacey Pugh, Assistant Director of Transfer Services Christy Hummel and Student Recruitment Specialist Desirae Green.
This photograph was taken by UMSL photographer August Jennewein and is the latest to be featured in Eye on UMSL. And, to see a gallery of his photos from UMSL Night with the St. Louis Blues in February, click here.

Short URL: https://blogs.umsl.edu/news/?p=80593