Media Coverage: June 2019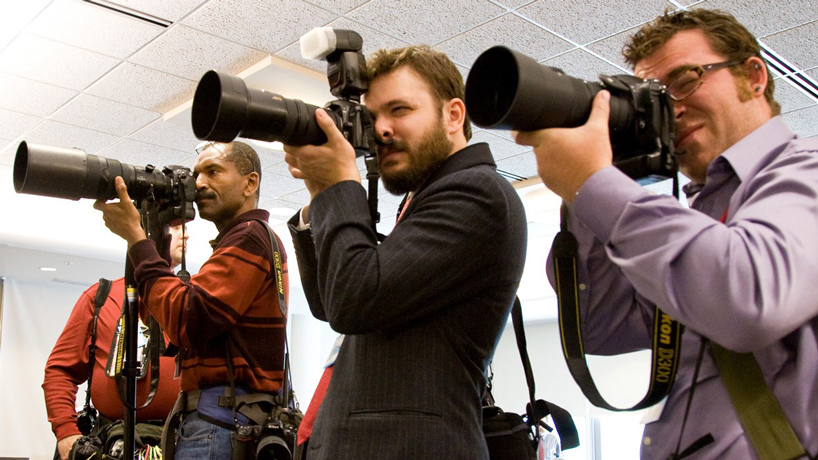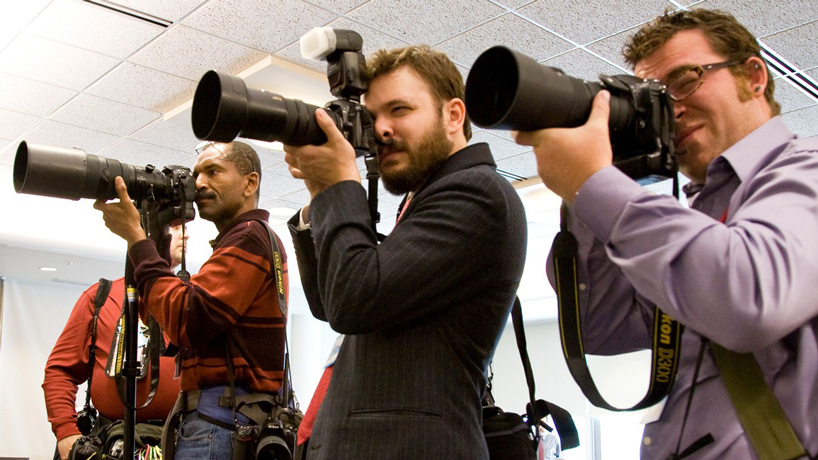 The University of Missouri–St. Louis makes a significant impact on the St. Louis area. Stories about the university, its scholars and their expertise are often covered by local and national news media.
Media Coverage highlights some of the top stories but does not serve as a comprehensive listing. Notice a clip we missed? Email us at umsldaily@umsl.edu.
Featured Stories
– The St. Louis Business Journal spotlighted the growth of UMSL's research programs as the university saw a 66 percent increase in research funding from 2017 to 2018, the largest year-over-year increase among the St. Louis region's largest research universities. Chris Spilling, UMSL's vice provost for graduate studies and research, spoke to data reporter Lea Konczal about UMSL's research initiatives including work done by faculty at the Missouri Institute of Mental Health and in the Department of Chemistry.
– Criminology and Criminal Justice Professor Beth Hueber spoke to St. Louis Public Radio about a cabinetry company in St. James that is serving as a model for how businesses can benefit while helping people struggling to find a job after a conviction. "They do have a criminal conviction, they have been in prison, but they want, in terms of employment, the same things you or I would want," Huebner told the radio station. "They want a community; they want goals. They want a long-term trajectory, and they want a fair wage."
– Terry Jones, professor emeritus of political science, spoke to The New York Times about the politics surrounding the ongoing battle over abortion rights in Missouri and whether there will be a fallout from new limits that shows up when Missourians vote for elected officials. "The statewide effect will be marginal at most," Jones told The Times, noting that a few individual statehouse districts might see some effect.
– Richard Rosenfeld, Curators' Distinguished Professor Emeritus of Criminology, helped gather data for a report from the Missouri Attorney General's Office that received  widespread attention from The Associated Press (via KMOV), The Kansas City Star, The Hill, The Vandalia Leader and Common Dreams detailing that black drivers across the state are 91 percent more likely than white motorists to be pulled over by police. Rosenfeld also spoke to the St. Louis Business Journal about the difference between perception and reality when it comes to crime in downtown St. Louis.
Media Coverage
Sam Anselm, MPPA alumnus
KEZI: candidate for city manager in Springfield, Oregon
Matthew Albrecht, adjunct faculty member, Department of Biology
St. Louis Post-Dispatch: recipient of the 2019 Star Award from the Center for Plant Conservation
Kyle Boyd, education alumnus
NHL.com: hired as youth and community development/training director for NHL Seattle
Tom Brindell, business administration alumnus
Produce Business: named to 40-under-Forty class of 2019
Jim Craig, chair, Department of Sociology
KTTN.com: Missouri Department of Higher Education releasing College Handbook for Missouri Veterans in association with UMSL and the Midwestern Higher Education Compact 
Kristen Daffron, education alumna
eMissourian and Warren County Record: named principal of Marthasville Elementary School 
Matthew Davis, associate professor of education
Information Age Publishing: co-author of the new book "Anti-Blackness and Public Schools in the Border South: Policy, Politics, and Protest in St. Louis, 1865-1972"
Sarah Fenske, new host of "St. Louis on the Air"
St. Louis Business Journal: former Riverfront Times editor taking over as permanent host of "St. Louis on the Air"
Tom George, chancellor
St. Louis Post-Dispatch and St. Louis Public Radio: mentioned as a St. Louis higher education leader leaving his position
Dominic Gregali, education alumnus
Brentwood Home Page: named head baseball coach at Fairview High School in Tennessee
Peter Jacques, optometry student
Inside Optometry: contributed to visitor's guide for Optometry's Meeting 2019 in St. Louis
Shea Kerkhoff, assistant professor of education
NC State College of Education News: spearheading educational outreach trip to Kenya
David Klinger, professor of criminology
Cox Media Group (via Dayton Daily News): why police don't shoot to wound in use-of-force situations
Sacramento Bee: police response to sniper shooting in Sacramento, California
 Ryan Krull, assistant teaching professor of communication
The Atlantic: author of an article about a Hong Kong museum remembering Tiananmen Square massacre
Brittiany Moses, criminology and criminal justice alumna
St. Louis Post-Dispatch: story about their adopted son, Levi, and his struggle for health care coverage
Kevin Moses, business administration alumnus
St. Louis Post-Dispatch: story about adopted son, Levi, and his struggle for health care coverage
Emily O'Brien, optometry alumna
Review of Optometry: co-author of article on research for helping eye care of diabetic patients
Bailey Peterson, optometry student
Inside Optometry: contributed to visitor's guide for Optometry's Meeting 2019 in St. Louis
Claire Schenk, psychology alumna
St. Louis Record: coverage of Thompson Coburn partner's UMSL commencement address
Gayla Sisk, social work alumna
Daily Journal: promoted to executive director of Serenity HospiceCare
Martha Staggs, education alumna
The Missouri Times, KHQA and STL News: appointed by Gov. Mike Parson to Missouri Commission on Human Rights
Larry Taylor, adjunct professor
Xinhua Net: collaboration between United States and China to help address the challenges of food supply and food safety
Jacqueline Thompson, assistant professor of theater
Arts Journal: recognized as part of Theatre Communications Group's "Rising Leaders of Color" cohort
Jacquelyn Tyra, optometry student
Vision Monday: one of this year's Johnson & Johnson Vision Award of Excellence in Contact Lens Patient Care recipients
Angeline Williams-Jackson, education doctoral student
The St. Louis American: named St. Louis County Special School District area coordinator for University City
Richard Williams, anthropology alumnus
San Diego City Beat: leading San Diego Writers, Ink workshop
Other Campus News
NPR: mention of UMSL's lab internship program for high school students in collaboration for the Jennings School District
St. Louis Public Radio: "St. Louis on the Air" guest Krister Ungerbock speaking on "The Language of Leadership" at UMSL
Riverfront Times: UMSL-hosted Public Values Symposium's Bill Kristol-Sarah Kendzior keynote conversation mentioned in profile on Kendzior
Markets Insider and Auto Rental News: UMSL/WUSTL students organized Institute of Transportation Engineers' Student Leadership Summit in St. Louis
FloValley News: Jennings Do-Dads hosting annual golf tournament to benefit its UMSL scholarship fund at Normandie
St. Louis Magazine and West End Word: UMSL students worked on Charles and Anne Lindbergh exhibit at Missouri History Museum
Ladue News: "Astronomy on Tap," sponsored in part by UMSL's World Ecology Center, taking place at Urban Chestnut Grove Brewery and Bierhall
Vision Monday: UMSL hosting inaugural "Women in Optometry" summit
St. Louis Post-Dispatch and Riverfront Times: John Cusack coming to the Touhill
St. Louis Post-Dispatch: UMSL involvement in Cortex innovation community mentioned in John Danforth op-ed about St. Louisans working together
St. Louis Business Journal, Security Magazine and HackerPost: UMSL launches new cybersecurity degrees
Riverfront Times: Gateway Men's Chorus performing Pride concert "1969: Stonewall Remembered" at the Touhill
Minot Daily News: UMSL, Washington University in St. Louis researchers co-authored study on use of cannabis to treat opioid-use disorder
St. Louis Public Radio: Ameren hearing pitches for new Ameren Accelerator class in partnership with UMSL Accelerate and Capital Innovators
Health IT Analytics: launch of the University of Missouri Precision Health Institute
PR Newswire: 2019 St. Louis ITE Midwestern and Great Lakes District Student leadership Summit organized by students of the UMSL/WUSTL Joint Undergraduate Engineering Program

Short URL: https://blogs.umsl.edu/news/?p=80948