Eight snapshots: First week of school social media roundup
Summer at the University of Missouri–St. Louis is nice. Really, it's fine, and we at UMSL Daily can attest to that. It's just a bit quiet.
OK! We admit that the campus sometimes feels too still, too peaceful, too hushed without all our students. Nothing could have been a better antidote to that muffled calm than Move-In Day, Weeks of Welcome and other joviality of the past 10 days. We're also happy to note that our UMSL students are equally pleased to be on campus for the fall semester.
Don't take our word for it. Here's our students welcoming the start of another semester of learning, bonding, networking and more.
1. Saying hello to community: The UMSL Panhellenic Association members welcomed potential recruits with some creative letter-work.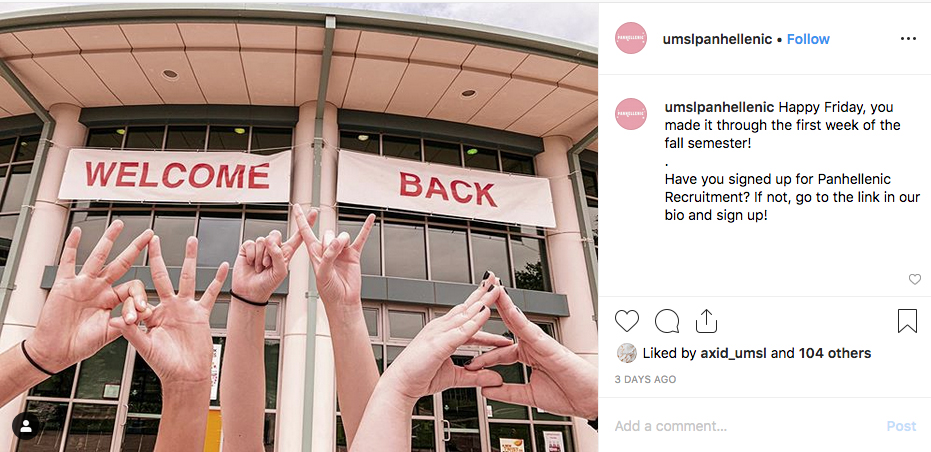 2. Bittersweet moments: Leaving your family for school and living alone for the first time – that's tough but worth it. We're looking forward to seeing you all blossom at UMSL.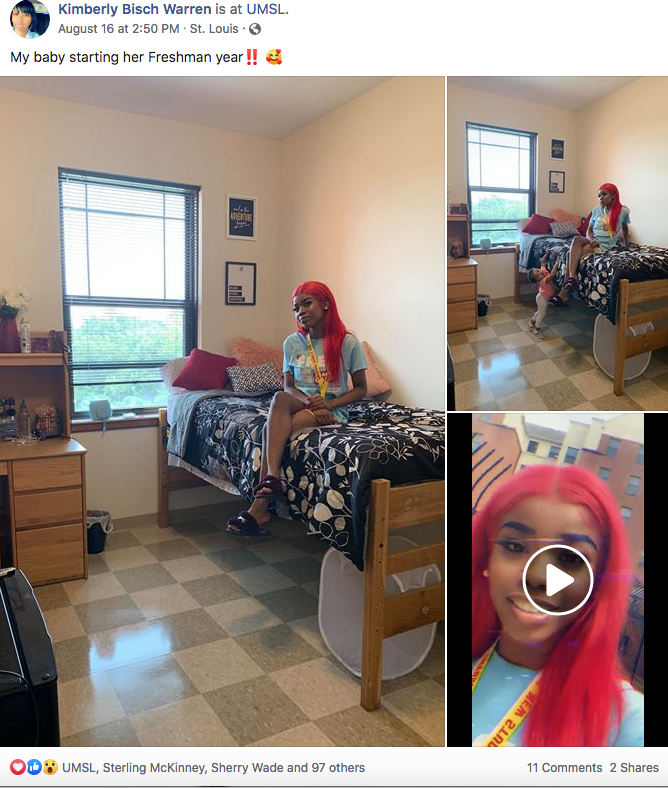 3. Finding style inspiration: Freshman and College of Nursing student Ellie Cuneio greeted her first year of college with a dorm room that looks straight out of Apartment Therapy.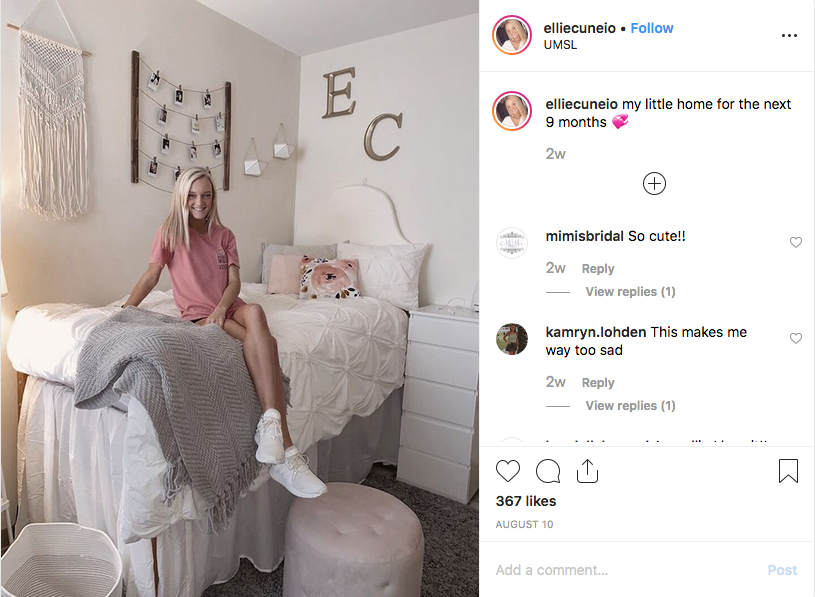 4. Starting with a smile: Junior and music major Swabu Jefferson's grin couldn't have been more infectious and demonstrates the importance of greeting each new year with a positive attitude.
5. The art of the selfie: Freshman and College of Business Administration student Sajjad Ali snapped a selfie at the Serendipity Sendoff that campus photographer August Jennewein documented in last Monday's Eye on UMSL.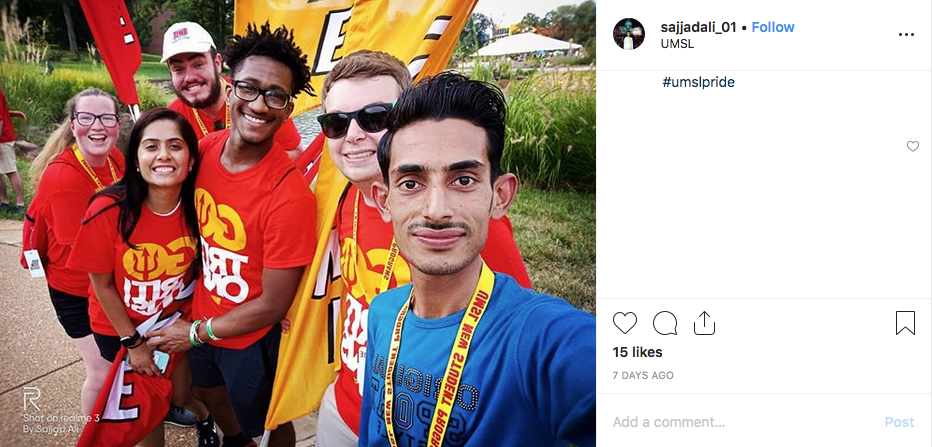 6. Color wars: College of Nursing freshman Bryan Buckley started off his college experience with the annual Pierre Laclede Honors College Paint-a-Palooza.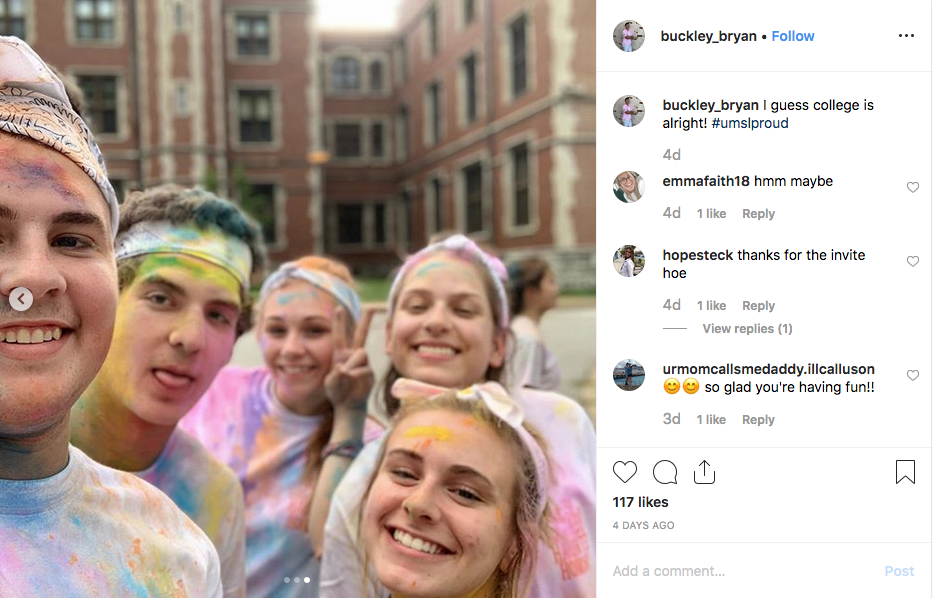 7. A triumphant return: Junior and psychology student Carly Wilson demonstrates how UMSL students work hard to make education work for them.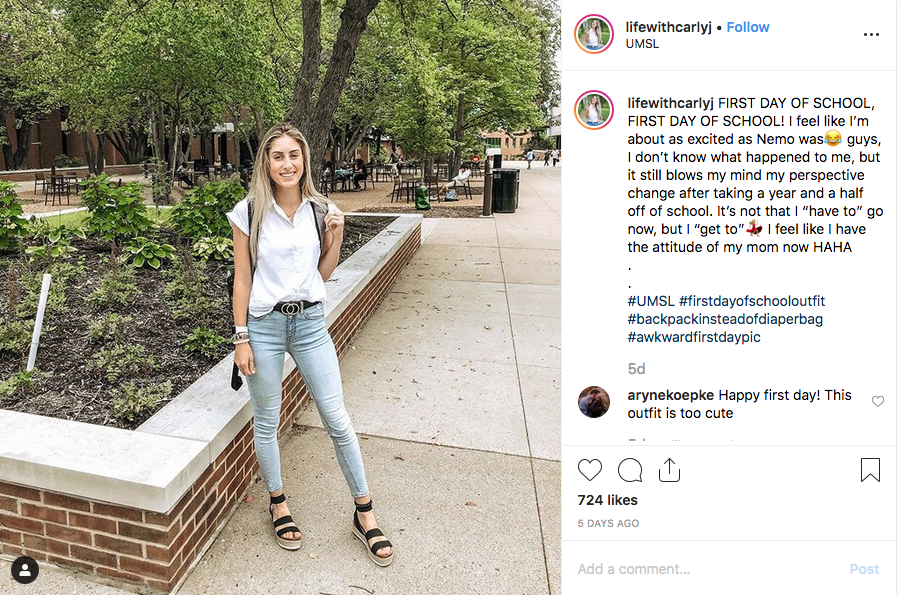 8. The first day of school is the first day of school: Optometry student Joel Holmquist demonstrates that it's never too late to embody that fresh beginning feeling.
Welcome to UMSL, Tritons! We are so happy and proud to have you here. Please continue to share your stories, opinions and triumphs with us this year by tagging us @UMSL.

Short URL: https://blogs.umsl.edu/news/?p=81672