Nursing School Hub names women's health nurse practitioner program top 25
In January, the doctor of nursing practice at the University of Missouri–St. Louis joined the ranks of lauded programs developed by the College of Nursing as Nursing School Hub recognized it on its "Top 25 Women's Health Nurse Practitioner Programs" list. UMSL was rated the top school in St. Louis and second in the state.
Interim Dean of the College of Nursing Roxanne Vandermause was delighted to hear about the program's latest ranking.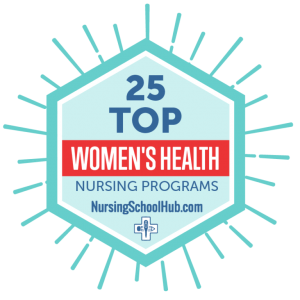 "We have really large challenges in our health-care system – illness, an aging population," she said. "Nurses are often at the center of addressing those problems and delivering care, so we need to be creative in how we educate, and the DNP program is a great example of that ingenuity. We have an incredible system here on campus. We all work together across disciplines and professions while looking at what is unique and specialized for the populations that we serve."
Nursing School Hub recognized the WHNP program for its emphasis on "innovative and out of the box thinking" and research while teaching students practical care, leadership, organization and advanced nursing skills. The site's editors ranked schools based on cost, salary potential and student satisfaction.
"UMSL fosters connections, both between students and in professional settings," the website states. "It helps students find the tools that they need for success."
DNP Program Director Laura Kuensting pointed out that UMSL-prepared providers also contribute to the success of the region.
"In the most recent statistics, Missouri ranks 44th in maternal mortality, and St. Louis ranks 1st in sexually transmitted infections," she said. "The contributions of a women's and gender-related health program result in an increased number of board-certified providers to care for pregnant women and women and men in need of STI treatment and prevention. We are proud to contribute to the number of providers available for this very needed service."
The UMSL DNP program is designed for nurses interested in becoming an advanced practice registered nurse and is credentialed by the American Association of Colleges of Nursing. There are seven tracks available to students: adult/geriatric, family, pediatric, psychiatric-mental, women's health and leadership in population health and health-care systems.
In 2019, US News & World Report rated the DNP program in the top 100 on its "Best Graduate Schools" list and the College of Nursing in "Best Bachelor's Programs." Additionally, the RN to BSN program has been ranked top 25 by NursingSchoolHub, top 15 by Value Colleges and no. 35 by Top RN to BSN.

Short URL: https://blogs.umsl.edu/news/?p=83853