Media Coverage: April 2020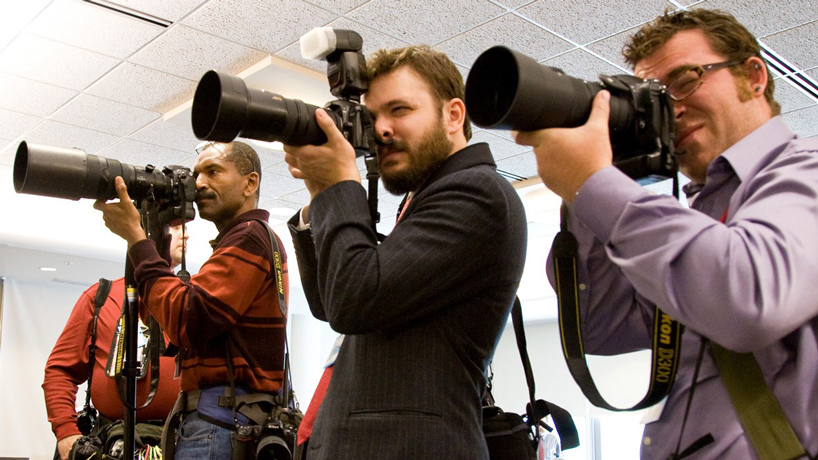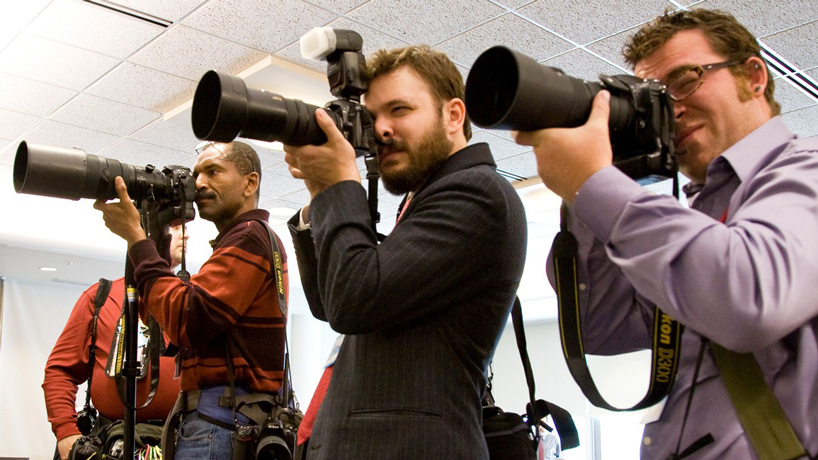 The University of Missouri–St. Louis makes a significant impact on the St. Louis area. Stories about the university, its scholars and their expertise are often covered by local and national news media.
Media Coverage highlights some of the top stories but does not serve as a comprehensive listing. Notice a clip we missed? Email us at umsldaily@umsl.edu.
Featured stories:
Keeta Holmes, director of the Center for Teaching and Learning, discussed the shift to online learning at local schools with the St. Louis Post-Dispatch. Holmes suggested that parents and teachers create a safe space for students where they're comfortable
The St. Louis Post-Dispatch turned to Terry Jones, professor emeritus of political science, for insight on how local governments will fare with reduced shopping and sales taxes. Without a vaccine for COVID-19, Jones said many shoppers will still be wary of going out in public. He estimated most local governments could weather three to six months of a lockdown, but it could put them at odds with bondholders.
Rachel Winograd, associate research professor at the Missouri Institute of Mental Health, spoke with St. Louis Public Radio about the challenges current and former drug users face during COVID-19 lockdowns. While telehealth services are useful for many people, she noted those with unstable housing situations have less access to them.
Media coverage:
Jill Alexander, associate teaching professor of communications
KDSK: Vanna White surprises Zoom class
Bob Bone, former Tritons basketball player
KSDK: 15 best St. Louis area basketball players of all time
Michelle Chamberlain, education alumna
Leader Publications: Running for Fox C-6 School District Board of Education
Darrion Cockrell, interdisciplinary studies alumnus
Call Newspapers: Named Lindbergh teacher of the year
Gerry Daignault, finance alumnus
Meat and Poultry: Named new vice president of support operations at The Maschoffs
Kaitlin Fritsche, biology student
St. Louis Post-Dispatch: Earned the Girl Scout Gold Award
Emily Haas, business student
St. Louis Post-Dispatch: Meal-planning app wins top prize
Beth Huebner, professor of criminology and criminal justice
The Washington Times: Release of Chicago prisoners during pandemic
David Kimball, professor of political science
Kansas City Star and KFVS: COVID-19 reshuffles Missouri governor race
ABC News: Partisan battle over U.S. Postal Service
David Klinger, professor of criminology and criminal justice
Baltimore Sun: Police officer involved in fifth fatal shooting
Lyda Krewson, accounting alumna
Money Inc.: 10 things you didn't know about the St. Louis mayor
Laura Kuensting, Director of Doctor of Nursing Practice program
Business Insider: American hospitals lose dozens of medical workers
St. Louis Post-Dispatch: Missouri nurse practitioners want more autonomy amid coronavirus
Anita Manion, assistant professor of political science
St. Louis Public Radio: Missouri campaign season frozen
Shenita Mayes, education alumna
Webster-Kirkwood Times: Named Hixson Middle School principal
Marie Mora, professor of economics and associate provost for academic affairs
La Conexion: Latinos most affected by pandemic with the least aid
Nathan Muchhala, associate professor of biology
Cosmos, The Ecologist, Science Daily and Science Friday: Some flowers have learned to bounce back after injury
Angeline O'Neal-Hogrefe, education alumna
Webster-Kirkwood Times: Recommended for principal at Robinson Elementary School
Charis Lauren Price, assistant professor of early childhood and special education
NAEYC: Culturally responsive strategies to support young children with challenging behavior
Dave Robertson, Curators' Teaching Professor and chair of the Department of Political Science
Governing: State preemption could leave cities vulnerable
St. Louis Post-Dispatch: St. Louis County Council surrender of relief oversight "not normal"
Rick Rosenfeld, Curators' Distinguished Professor Emeritus of Criminology and Criminal Justice
KSDK: Crime rates falling during pandemic
Townhall: Most crime falling while auto thefts rise
Baltimore Sun: Baltimore property crime plummets, gun violence continues
Newsday: Major crime in New York down, but spike in commercial burglaries
St. Louis Post-Dispatch: St. Louis reports crime drop during stay-at-home order
Stephanie Ross, professor of philosophy
Pop Matters: Released "Two Thumbs Up," a book on aesthetic philosophy
Jesse Shaw, former assistant men's basketball coach
Maryville News: Named Maryville head men's basketball coach
Alan Skrainka, business alumnus
St. Louis Post-Dispatch: Joined Krilogy as chief market strategist and director of research
Carl S. Smith, alumnus
St. Louis American and St. Louis Post-Dispatch: Vigil honored pastor and former police officer
Kristin Sobolik, chancellor
Columbia Missourian, Springfield Business Journal, St. Louis Business Journal, St. Louis Post-Dispatch and U.S. News & World Report: Named UMSL chancellor
St. Louis Public Radio: Plan to "lean in" to community needs
St. Louis Business Journal: State cuts due to coronavirus
Ann Steffen, professor clinical psychology and gerontology
AARP: Coronavirus' impact on Gen X caregivers
Dayna Stock, political science and public policy alumna and former manager of Sue Shear Institute for Women in Public Life
St. Louis Post-Dispatch: The impact of COVID-19 on nonprofits
Jacqueline Thompson, associate professor of communication and media studies
St. Louis Post-Dispatch: St. Louis actors adapt to life off stage
Adriano Udani, assistant professor of political science
Chronicle of Higher Education: Why live teaching isn't always best
David Warner, general studies alumnus
Patch: Named senior vice president, commercial lending of Midwest BankCentre
Other news:
CBC: Pandemic lockdown not stopping gun violence
Columbia Missourian: Spring commencement postponed
Fox 2 Now: UMSL moves summer courses online
KDSK: Spring commencement postponed
KDSK: UMSL launches group therapy, "Coping with COVID"
KMOV: Webinar on Paycheck Protection Program
St. Louis Business Journal: UMSL moves summer courses online
St. Louis Post-Dispatch: Student health care volunteers step up in St. Louis County
St. Louis Post-Dispatch: Webinar on Paycheck Protection Program

Short URL: https://blogs.umsl.edu/news/?p=84887